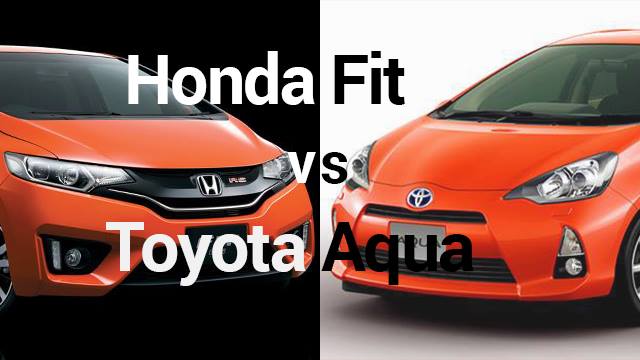 Toyota Aqua Vs Honda Fit: Which One is Best Hybrid Vehicle?
Toyota Aqua is also known as Toyota Prius C. It is the third member of the Prius family and was ranked by EPA as the 2012 most fuel efficient compact car. Toyota says the "C" stands for city.
The Honda Fit on the other hand is tough competitor to Prius C. It is also considered to be a very efficient car, which is a bit cheaper when compared to the Prius. The Honda fit Hybrid was released in 2015, though the car didn't go through major design changes.
We are going to compare the Toyota Aqua and the Honda Fit Hybrid. According to PakWheels listings, price of a Toyota Aqua in Pakistan is between PKR 1.7-1.9 million rupees while that of the Honda Fit 2010-2014 (Non-Hybrid) is between PKR 1.9-2.0 million rupees. The Hybrid Fit was launched in 2015 and you can buy it for an estimated 2.2 million rupees. Toyota Aqua and Honda Fit, both come with full hybrid engines. Full hybrid means it can either run on internal combustion engine or only on electric motors or both.
Exterior: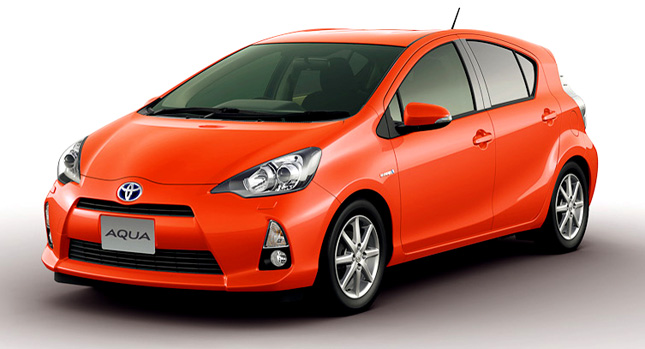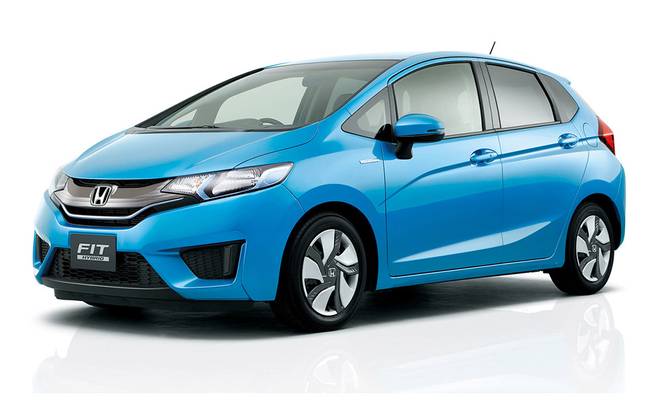 The Toyota Aqua is based on Toyota Yaris platform. It is about 4 inches longer than Toyota Yaris. Toyota Aqua is quite similar to the original Prius. It has a wheelbase of 2,550mm, length of 4000mm, width of 1,690mm and a height of 1450 mm. The car from the outside, looks quite compact and cute. Its headlights are quite similar to that of 2012 Prius.

Honda Fit hybrid has a more refined and mature look. Although many people still prefer the looks of its predecessor. Aerodynamics have also been improved. The Fit is a bit bigger than the Aqua. It has a Wheelbase of 2,530mm, which is 20mm less than the Toyota Aqua. It has a length of 3,955mm, which makes it shorter than the Aqua by 45mm. The Honda Fit seems more aerodynamic than the Toyota Aqua.
Interior: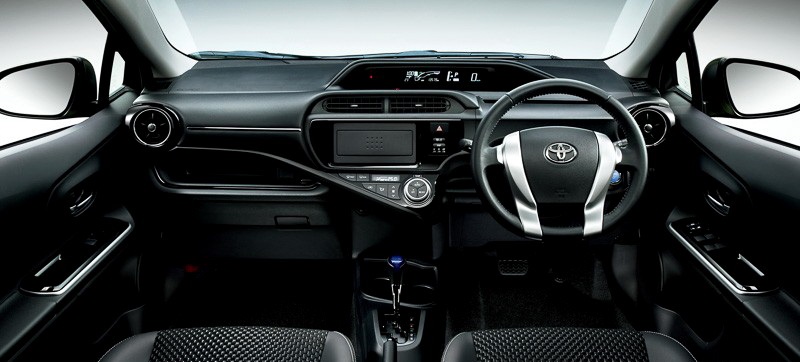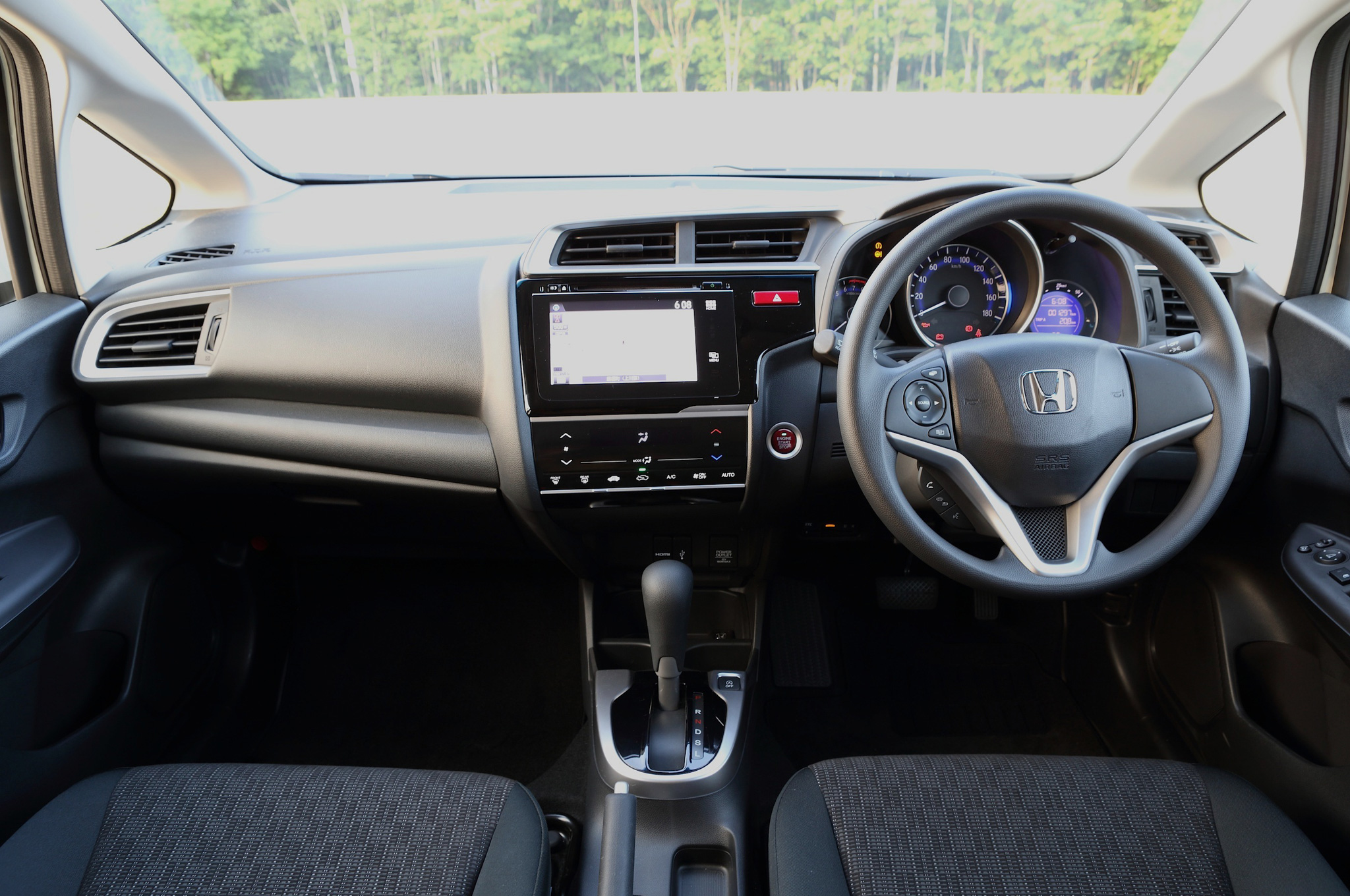 The Toyota Aqua has a 104 cubic feet of interior volume, 87.4 cubic feet passenger volume and 17.1 cubic feet of cargo space. The interior is quite similar to the regular Prius and the Yaris. The Multi-information display provides details of the Hybrid's powertrain. The plastic is harder and the metal surfaces are not as funky. All trim levels of the Aqua come with a standard AM/FM CD with MP3/WMA, auxiliary audio jack, USB port with coaxial jack and hands-free phone.
The Honda Fit comes with a 4 cubic feet cargo volume and 16.6 cubic feet with seats folded. The front is quite spacious with much leg room for a tall person. In all, the Fit has an extra 4.9 cubic feet of passenger space. The car comes with a 160-watt AM/FM/CD audio system with four speakers, a 5 inches LCD screen and USB connectivity. The quality of interior material has greatly improved.
Engine and Performance: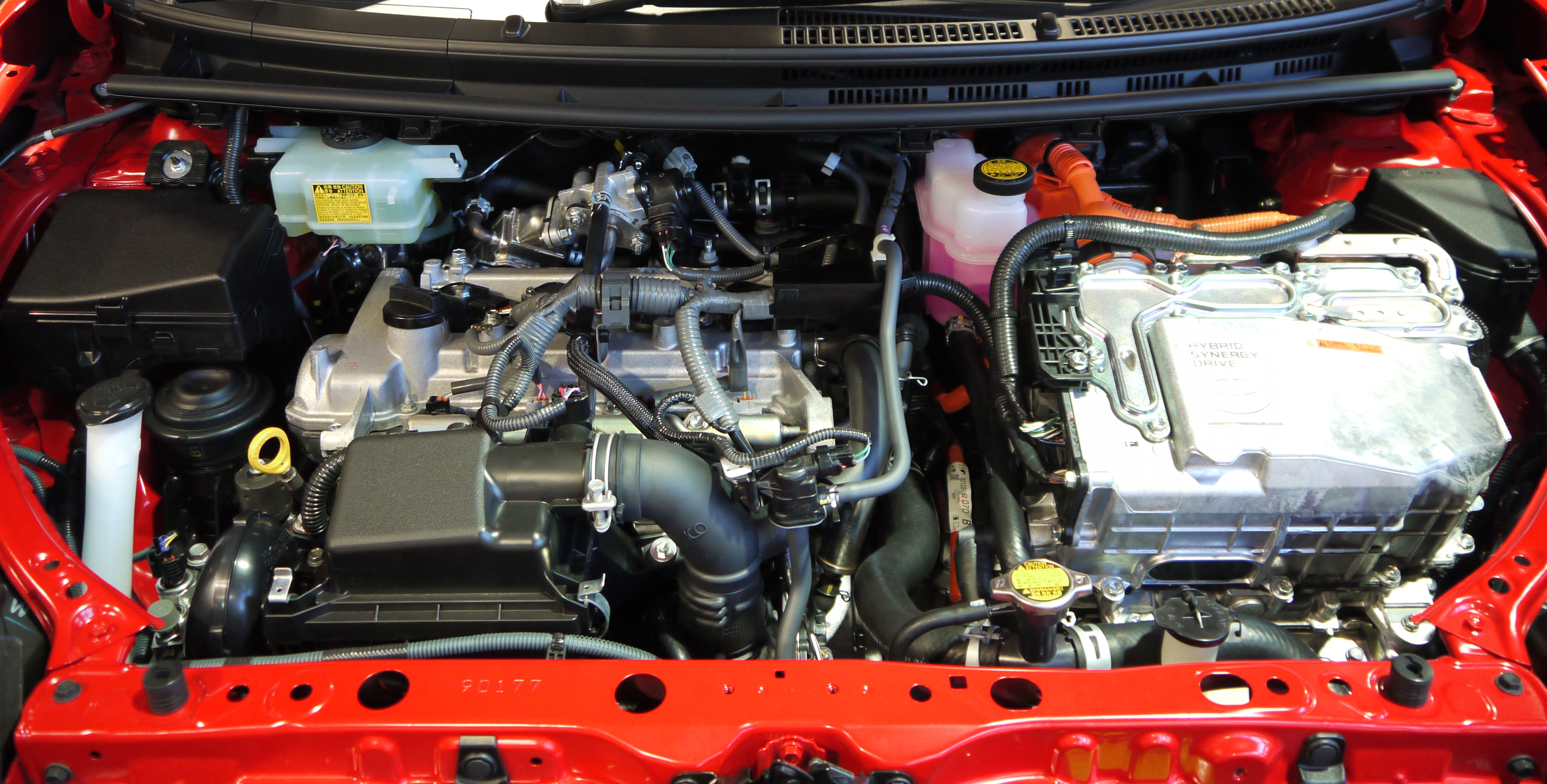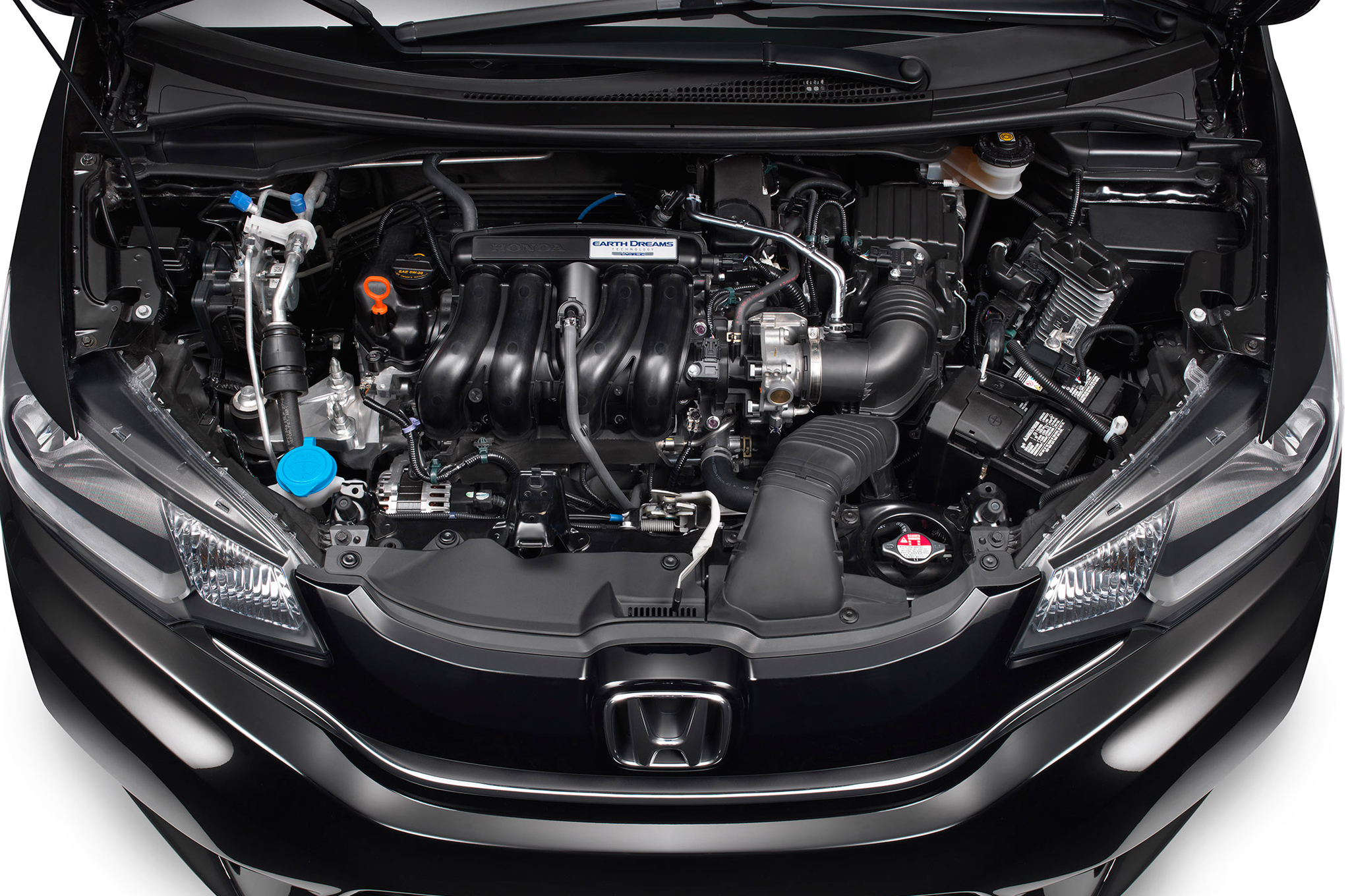 The Toyota Aqua features Toyota's Generation 3 Hybrid Synergy Drive with a 1.5-litre DOHC four cylinder, 16-valve with VVT-i petrol engine. It has a Continuously Variable Transmission (CVT).
Unlike the Prius, the Aqua incorporates separate planetary gear reduction paths for internal combustion engine/motor generator. The Hybrid powertrain weighs around 40kg less than that of a Prius. The 1NZ-FXF engine produces 73 hp (54 KW) and the electric motor is rated 45 KW (60 hp). The total output is rated at 74 KW (99 hp). The Aqua gives a fuel mileage of between 20-22km/l.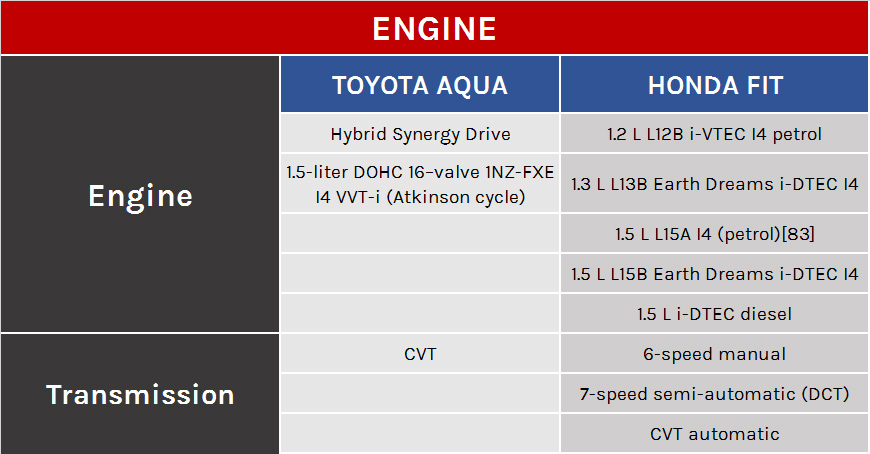 The Fit comes with 5 different engine variants:
1.2 L L12B i-VTEC I4 petrol
1.3 L L13B Earth Dreams i-DTEC I4
1.5 L L15A I4 (petrol)
1.5 L L15B Earth Dreams i-DTEC I4
1.5 L i-DTEC diesel
In Japan, the Fit Hybrid uses an Earth Dreams 1.5 litre Atkinson cycle DOHC i-VTEC engine paired with a 7-speed DCT (Dual clutch transmission) and an internal high output motor, IPU (Intelligent Power Unit) with lithium-ion battery, electric servo braking system with variable servo ratio control. The engine is the first direct- injected system used by a subcompact Honda car. The engine gives 130 hp and 155 Nm of torque. The Honda Fit Hybrid does about 19-23KM/L, which is almost the same as that of the Aqua.
Verdict:
There is no doubt that both cars are amazing in their own way. The Toyota Aqua is known for its reliability and performance, while the Honda Fit is better if you are looking for a great interior and space. If you consider spare parts availability, the Aqua is ideal for you, its parts are relatively easier to find in Pakistan. When it comes to mileage, both cars do between 20-23 KM/L.