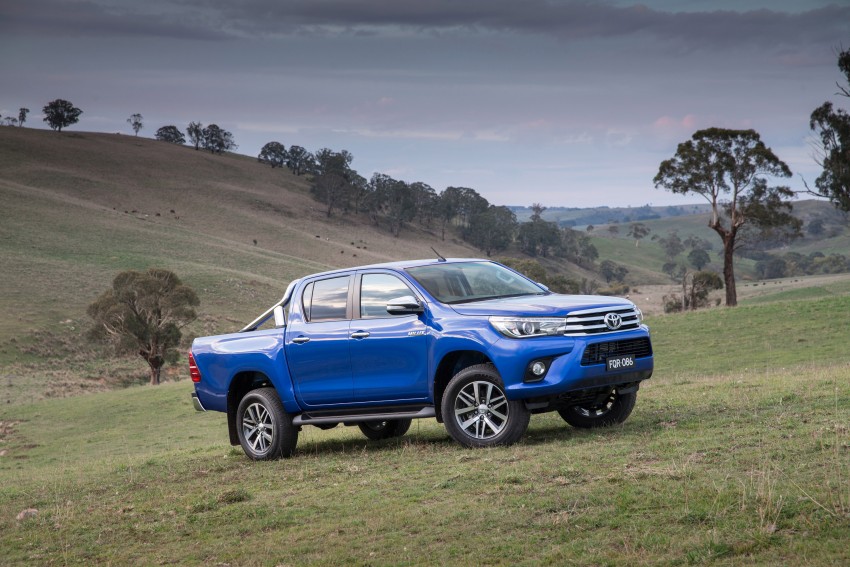 Toyota Australia To Offer 60 Accessories For 2016 Toyota Hilux Revo
Australia has plenty of 4×4 lovers. The fact is, 4x4s and flatbed vehicles are their necessity than luxury. And customer savvy automakers understand that. Hence Toyota's initiative to offer around 60 accessories for their much awaited 2016 Hilux Revo.
According to Toyota Australia, it took over five years to create a range of 60 accessories. Toyota Australia has a lot of products to offer to the customers as a treat. Offering industry pack for those involved in mining, construction and industrial activities to the LED work lamps, light bar, wheels chocks, wheel nut indicators, and handbrake alert to those who want to make their all new Revo look flashy.
Popularly seen on 4×4, a reliable and affordable commercial steel bull bar is also in the list. Accessories that can further be added to the 2016 Hilux Revo includes snorkel to give the truck better air flow and eventually better performance, two different types of tool boxes along with an easy release bed slide on roller which provides trouble free access to items.
Another add-on feature is an auxiliary battery kit that allows for up to 50 amps of current to be transferred without sourcing power from the primary batter and a battery isolator switch that works to disconnect the battery. Removable seat covers and a range of airbag-compatible bull bars made of high tensile steel or aluminum alloy confirms to provide good safety.
Although the accessorize will be developed in Australia but many of the components will be exported as well.