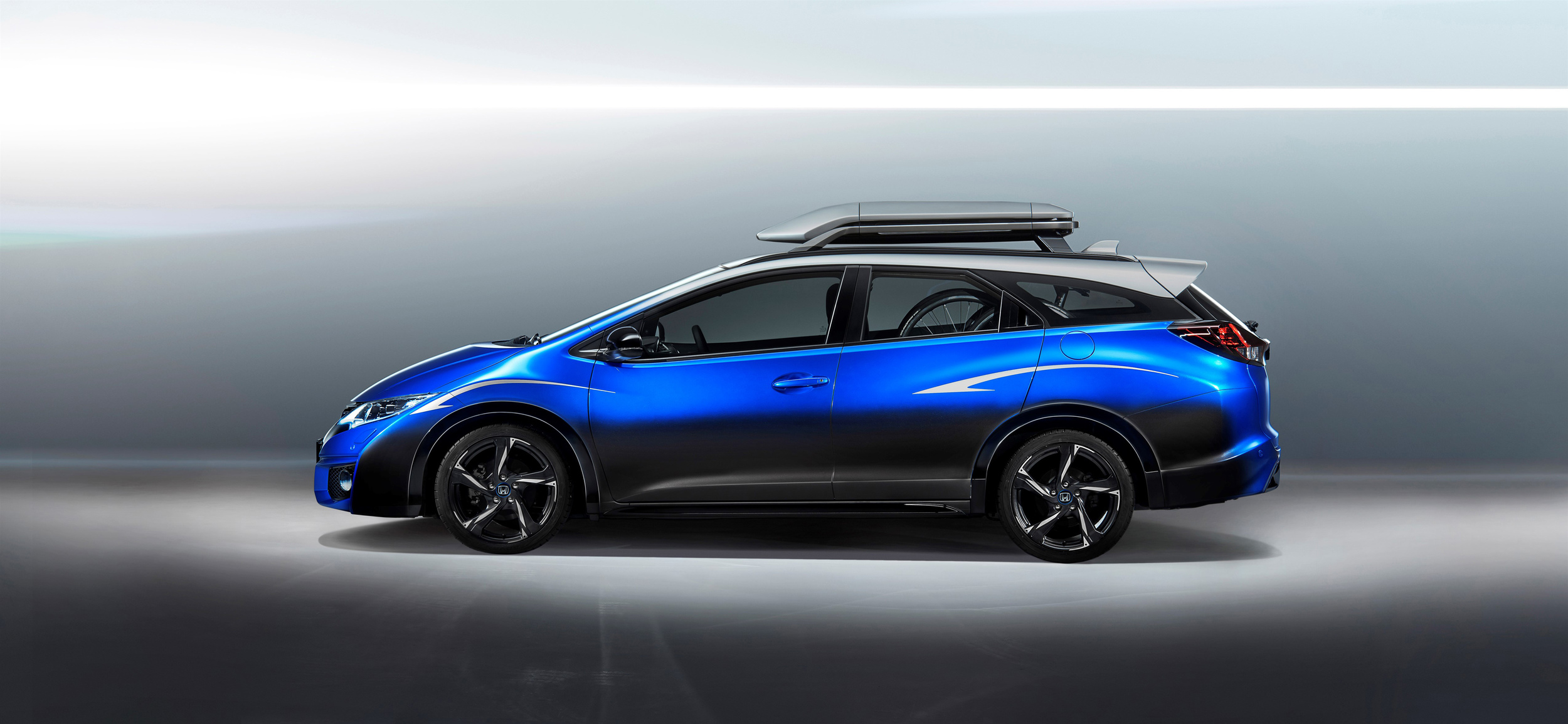 Honda Civic Tourer Active Life Concept Unveiled
The much anticipated Frankfurt Motor Show is almost here and Honda is bringing a brand new Civic concept car to the show floor this year titled "Tourer Active Life Concept" and if you're a cycling enthusiast then you may want to pay close attention. The Active Life concept is based upon the euro-spec Honda Civic wagon/estate car. Honda has equipped this particular wagon with a rack that is able to accommodate two full fixed bicycles, but not on the roof as most other manufacturers have done but it's actually on the inside of the car.
Thanks to some clever engineering, Honda has been able to make the Active Life Concept's boot accommodate up to 60cubic feet of space, that's nearly the same as a Range Rover. Though Honda have still kept the practicality, as you still get rear seats which fold into the floor in order to accommodate the bicycles. The Tourer Active Life is equipped with a retractable arm for bicycle maintenance, a built-in air pump, a retractable bench, a toolbox, water tank, and front wheel holder integrated into the side of the trunk. There's a sleek box on the roof for accessories, too. On the exterior the Active Life features a custom paint job with metallic gradation, silver roof, custom rear bumper, 18-inch alloys, and a customized interior with blue stitching, black headliner, and suede and leather trim.
The Honda Civic Tourer Active Life will be displayed at the Frankfurt Motor Show hopefully along with the brand new 2016 Honda Civic.
Story: MT