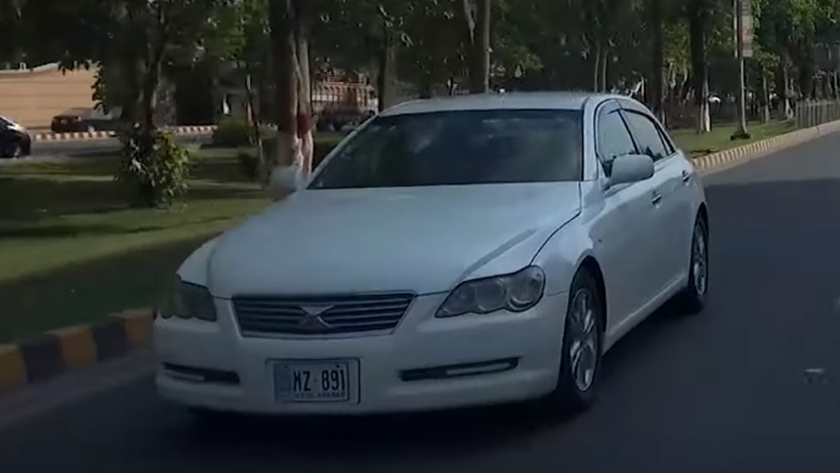 Toyota Mark X: An Owner's Review
Mark X is a mid-sized vehicle manufactured by Toyota. The rear-wheel-drive car comes in two variants, that are: Mark X 2500cc and 3000cc. The first generation was produced from 2004 to 2009, after which the second generation made its mark in the market. Mark X replaced Mark II in 2004. Mark II was the favorite with customers, and the loyal customer base transferred to Mark X when it launched in 2004. 
Mark X stands out for its luxury, style, and comfort. Compared to Corrolla GLX which fits in the same price range, Mark X has comfort. In terms of fuel average, Mark X stands on the same threshold as Corrolla GLX. 
Interior 
The Mark X comes equipped with tv, multimedia steering, and stylish ambient lights. The vehicle only has phone Bluetooth. There is no option of connecting to the internet or connecting to a USB. There is a reverse camera which is inserted from the start.  The Mark X Premium comes with maroon trim levels, while the rest come with white trim levels. Traction is optional in Mark X 2.0 depending on whether you are running an LSD or non-LSD version. 
Users have praised the lack of cabin noise in the Mark X, which makes the drive very peaceful especially in the loud traffic of Pakistan. Despite driving at very high speed, the inside remains peaceful and quiet. 
Moreover, the vehicle has rear AC vents, a true blessing in the extreme summer heat of Pakistani cities. Car enthusiasts will find the gears aesthetically pleasing as well because of its unique shape. Usually, cars don't get round gear consoles in Pakistan. 
Pads were an issue in the Mark X vehicles that came out in the start. However, in the new Mark X Toyota has fixed the issue and the new vehicles being rolled out are equipped with good quality of pads. 
Head and Leg space in the back is reasonable enough. The back is a comfortable fit for two adults and a child. With three adults it turns into a tight and slightly uncomfortable fit. 
Exterior 
The overall shape of the Mark X is a unique and quite aesthetic, and one may even describe it as "Sporty."The boot is slightly raised, and overall the Mark X resembles the BMW 500 series. The boot space appears small because the opening is not that big. However, it is actually quite spacious inside. A unique feature of the Mark X is that exhausts are also mounted in the bumper. Customers can opt for sunroof as well. 
According to user reviews, there is a risk of steering column failure. It is important to be really careful when driving over potholes and bumps because that can really damage the steering column of the Mark X. 
The lack of traction control, combined with rear-wheel drive can result in the car getting out of control during turns. Power delivery is another issue since most Pakistani drivers arent used to it in Pakistan and sometimes the car spins out.
Local Adaptability 
According to reviews, Mark X has a very smooth drive, even for the road conditions in Pakistan. It is very stable and drive is overall pleasant. Users have also appreciated the fact that corners are easily visible making the driving experience safe and pleasant. 
Like most Japanese vehicles, the control language is in Japanese. It takes time to understand what you need to do because of the Japanese language. The vehicle also comes with a snow mode, in case one has to drive in snow. This isn't really important for in city driving but might prove useful if one is going on a trip up north. 
Maintenance cost 
Approximately 20,000 rupees can be spent on maintenance and tweaking it to meet the individual person's needs. 
An average Mark X oil change is for 5.5 liters of oil. An oil change is usually every 5000km approximately. The cost of an oil change is approximately 6500 to 6700.
Tyres
The vehicle comes equipped with 16-inch wheels. They have a good grip. 
Resale
Mark X is a luxury car. Resale is not an issue. Understandably, it depends very largely on how well the vehicle is maintained, which includes minor and major issues both. Body parts can still be found, but mechanical issues and engine-related issues must be considered because fixing these is very costly. 
Auto parts availability
Toyota is a very well-established and popular car company in Pakistan. Toyota vehicles are locally manufactured as well as imported so finding car parts is not an issue at all. Oil and filter parts are not very difficult to find. Most auto parts can be found on Pakwheels and traditional local auto parts markets.