A few days back IMC Toyota increased the prices of its locally assembled cars including 1.6 Altis and Gli A/T. And now in an expected move the company has jacked up the prices of its CBU (Completely Built Unit) vehicles as well. Not only Toyota but Pak Suzuki and AL-Haj FAW has also raised the rates of their vehicles.
RELATED: Toyota Indus Revises Prices of Selected Corolla Variants
According to the concerned companies, the prices have been increased due to constant devaluation of Rupee against Dollar. Another reason for the rise in the prices of CBUs could be the SRO 1035(1)2017; government issued this SRO and increased Regulatory Duties on imported vehicles. Porsche, BMW, and Audi Pakistan are in courts against this SRO, the decision on this matter would be announced soon by the court.
Below is the complete list of CBUs whose prices have been increased by the company; however, it is pertinent to mention here that one vehicle in the list is not CBU and that is Hilux.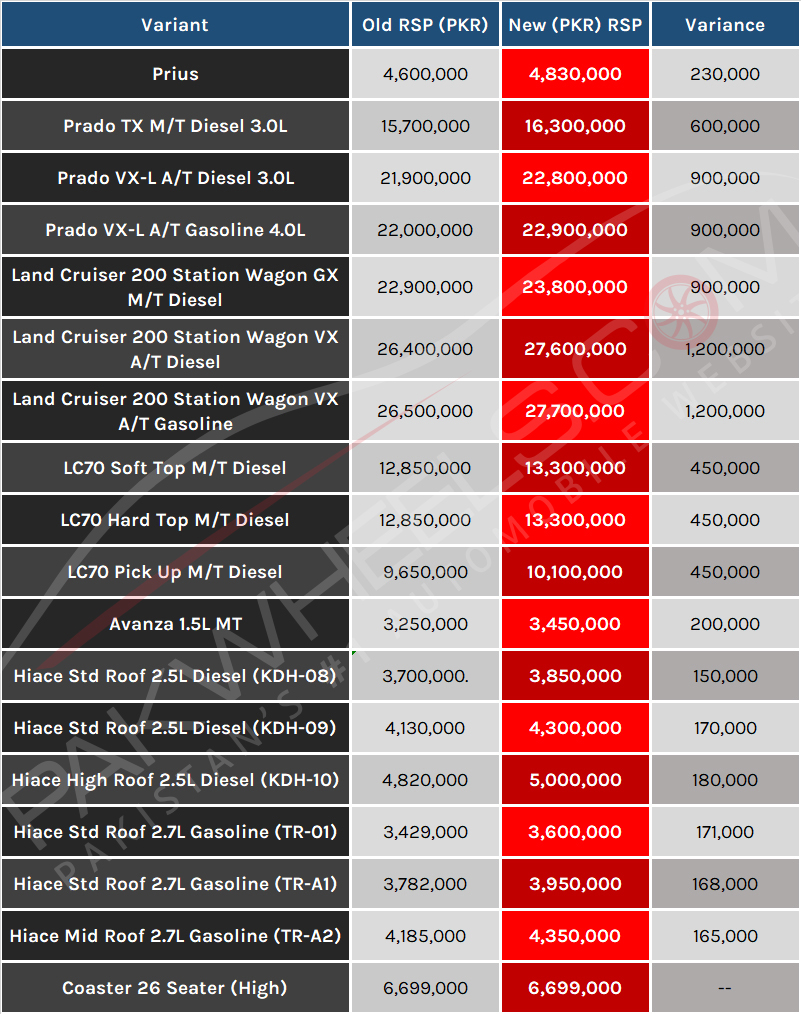 Here are the prices of Toyota Hilux variants: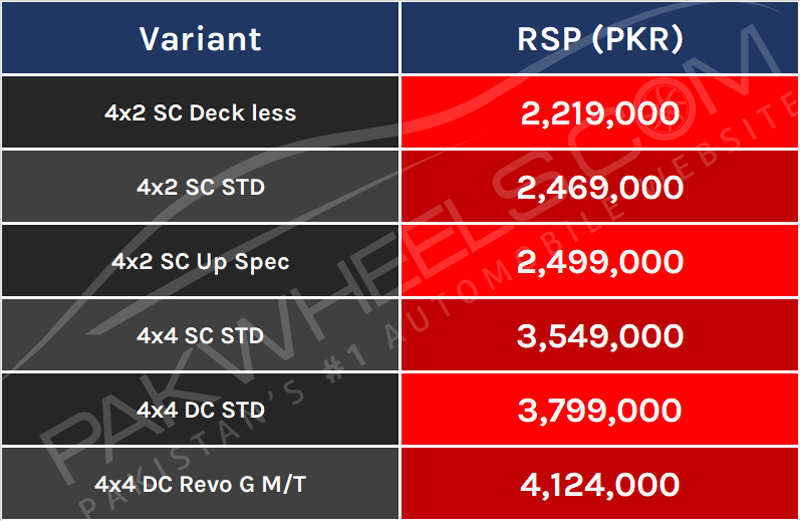 Prices of Toyota Fortuner and Toyota Hilux Revo V Automatic 3.0 to remain the same.
Moreover, the company is all set to launch Toyota Camry and diesel Fortuner in the near future. Lastly, it is rumored that Honda would also increase the prices of its cars soon because the company has increased the rates of its bikes.
Don't hesitate to drop a message in the comment section below.