Toyota Pakistan's next CEO, Mr. Ali Asghar Jamali has admitted that currently there are no plans to introduce a small car in the country. Mr. Jamali gave his remarks, while talking to the media personals present at the launch ceremony of Revo and Fortuner in Royal Pam Golf and Country Club, Lahore.
Most of the cars sold in Pakistan fall under small car category and let's be honest, so far the country has very limited choice when it comes to small (under 1000 cc) cars.
Suzuki Mehran
Suzuki Cultus
Suzuki WagonR
The potential for small cars in Pakistan is undeniable due to the lack of any modern, safe and valued option for a common man. As the country's biggest automotive manufacturer, it is widely believed that Toyota Pakistan has all the necessary tools to cater this problem. However at the launch ceremony of Toyota Revo and Fortuner, the company's next CEO Ali Asghar Jamali has admitted that there are currently no plans to introduce any car in the under 1000 cc category. Mr Jamali remarked that:
Toyota does not have expertise in small car manufacturing.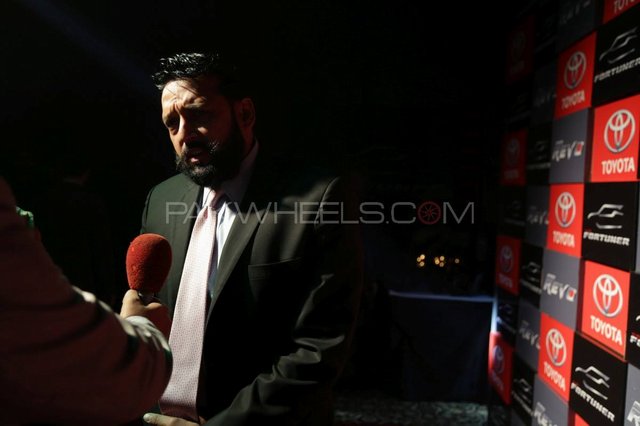 He further elaborated:
We are in constant negotiations with Toyota Motor Corporation for the feasibility of introducing new models in Pakistan, but people have to realize that Toyota is a global corporation and it supervises a lot of its subsidiaries, which is why decisions are taken by considering a lot of factors.
The apparent lack of introduction of new vehicles in Pakistan is being attributed to a lack of a long-term and stable policy, which could alleviate the investors' concerns. However, recent months have seen a consistent spike in Pakistani automotive market and Toyota Pakistan has been performing quite well. The company is enjoying a 28% market share in local automotive market for new cars. Granted, Pakistani automotive market is flourishing under the new auto-policy and improved economic conditions, the need of automotive will certainly increase. According to Mr. Jamali, the country's automotive manufacturing industry could achieve 500,000 new vehicle production by 2025.
RELATED: Small Cars for Sale
He further added that any step towards the improvement of country's economic standing should be lauded.
Any policy which encourages Made in Pakistan is a good step. As this policy will not only bring in new investors but more importantly, it will increase economic conditions of the country.