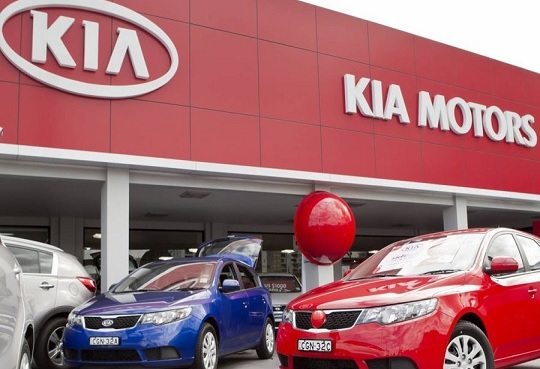 South Korea's Automotive giant Kia Motor Corporation will start assembling cars in Pakistan, according to a local partner Lucky Cement (a subsidiary company of Yunus Brothers Group). As per official statement submitted by Lucky Cement to Pakistan Stock Exchange, the company is planning to invest PKR 12 billion in this venture.
The Karachi listed company, Lucky Cement revealed that it plans to enter automotive manufacturing and assembling industry in collaboration with Kia Motor Corporation. The schematics and exact details of this joint venture are yet to be released publicly, which will also reveal how much Kia is planning to invest in Pakistan.
Read More: Audi Intrested to Invest in Pakistan
The interesting thing here is that Kia cars had been manufactured in Pakistan quite a while back, but disappointing sales led to the closure of this process. It is also being reported that this new venture will market, sell (besides import and export) all types of Kia vehicles, parts and accessories.
It is worth mentioning that last month witnessed the approval of investment from French car maker Renault and a possible investment from German car maker Audi in the country. Kia's re-entry into Pakistan will boost government's efforts and good policy making.
Read More: Renault Ready to Start Manufacturing Cars in Pakistan
Let's not forget that all of these auto manufacturers are interested in investing because of growing economic conditions, improving living style and security situation in the country. However, the issue of developing and upholding a long-term policy is yet to be solved. Toyota Indus's next CEO Mr. Ali Asghar Jamali also expressed his concerns lately over the lack of a long-term policy.
Pakistan with a population of nearly 200 million people is a potentially huge market, and with its improving security and economic conditions, there has been a constant spike in the country's automobile industry. More than 180,000 cars were sold during 2014-15 fiscal year.
(This post was originally published on The Express Tribune)