So the new Toyota Revo 2018 with a 2.8L engine is official now. The top of the line 2.8L Revo V is priced at PKR 4,649,000 (ex-factory). People have been asking about the difference between this new 2.8L 1GD-FTV engine and the departing 3.0L 1KD-FTV engine. So in this blog, we will take a look at this engine in detail compared to the previous engine along with the transmission options.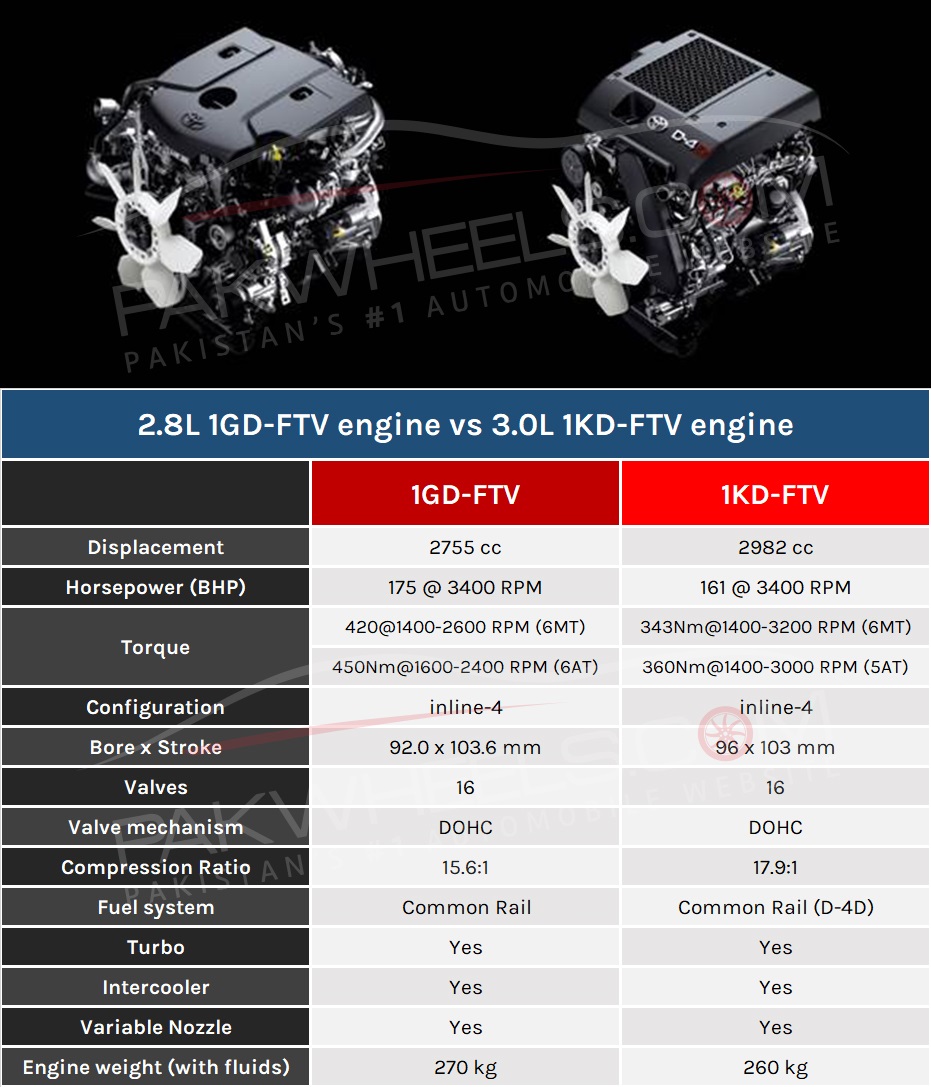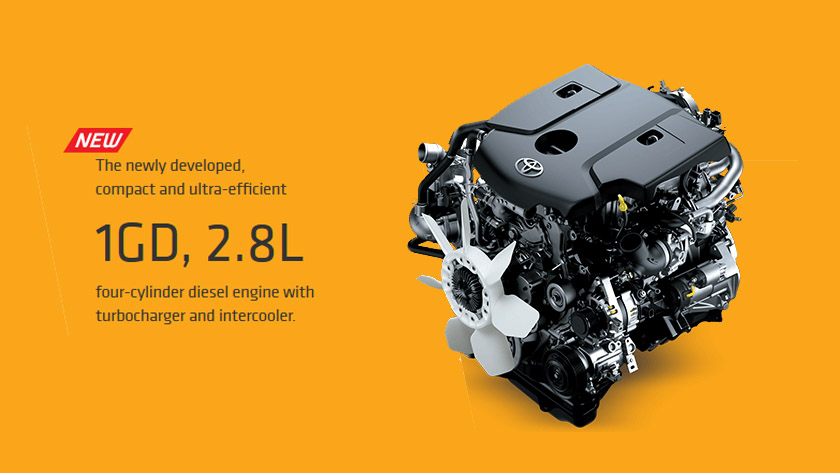 As for the transmission options are concerned, you can either have the new 6-speed automatic sequential transmission or the 6-speed manual transmission. In the previous version, there was the option of either a 5-speed auto or a 6-speed manual transmission. I think both the manual transmissions are the same. Need to confirm the gearing ratios of both transmissions.
RELATED: IMC launches 2018 Toyota Revo with new engine
So this is pretty much it. The engine is definitely a step up; in regards to technology as well as power. The GD engine line was launched in 2015 whereas the KD engines first appeared in 2000. Both are straight-4. But how will it perform in real life Pakistani scenario, that is yet to be seen. Considering it is a Toyota, I think it will do just fine.