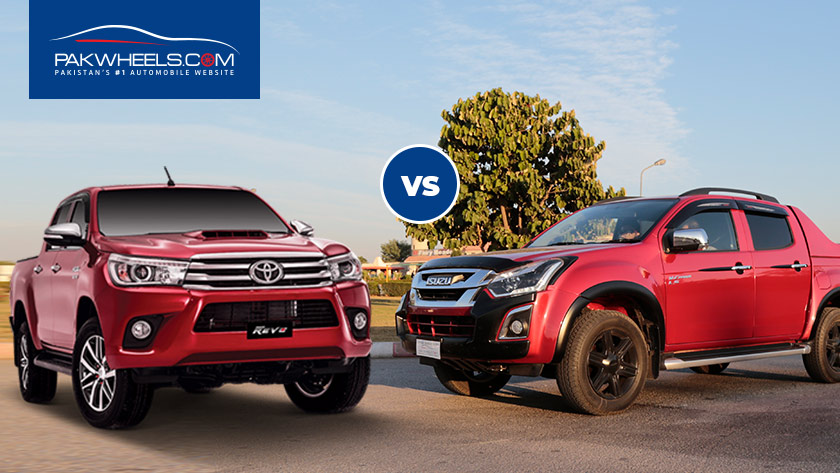 Toyota Revo Vs Isuzu D-Max: A brief comparison
There are decades where nothing happens; there are weeks where decades happen.
The above-mentioned quote aptly sums up the automotive industry in Pakistan in the last 2 years. Thanks to the Automotive Development Policy 2016-2021, Pakistani consumers are finally looking at a progressive environment with the entry of international manufacturers and the release of many more car models from the existing Big 3. From investment worth millions of dollars to a diversified lineup of passenger cars and commercial vehicles, the Pakistani automotive industry exudes confidence and vibrancy.  As a result, many manufacturers have rolled out their new models, including the latest from Toyota and Isuzu. Isuzu D-Max V-Cross Automatic and Toyota Hilux Revo V Automatic, both pickup trucks, have become the talk of the town.
This review of the two pickup trucks will be looking at the exterior, interior, engine, and safety features of both pickups to see which is better and why.
Exterior:
Starting off with Toyota Revo, the pickup has a very aggressive and stylish front end with a massive bumper and a chrome grille. The new Revo is also based on the Toyota New Global Architecture design where Toyota has started to focus more on aggressive and sharp designs instead of subtle and soft looks. The massive front chrome grille blends in with the projection headlamps. Revo has a massive hood scoop, which was present in the 3.0 Diesel variant. The front bumper also houses standard fog lamps.
D-Max, on the other hand, has also a stylish front. D-Max also has projection headlamps but the design isn't as good as Revo's. The front end has an even massive grill than Revo and in chrome, which seems a bit excessive and does not compliment the overall styling of the pickup. The chrome trim is also present on the fog lamp housing but doesn't add much to the styling of the pickup.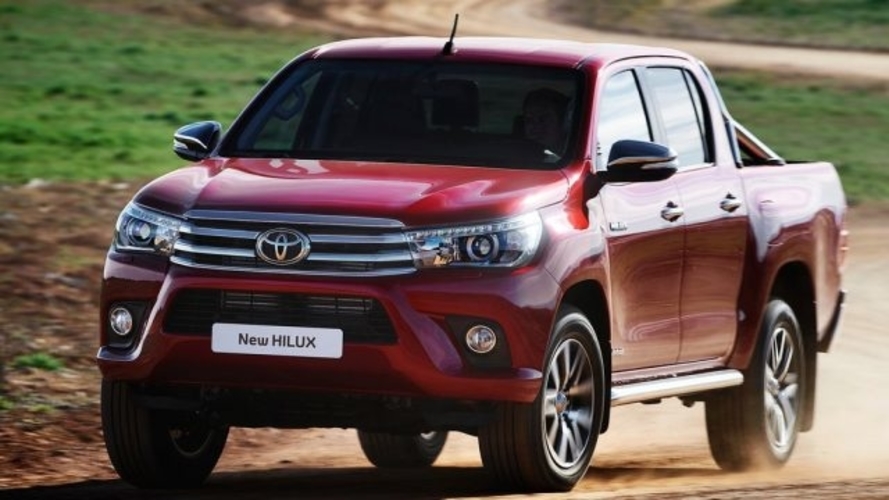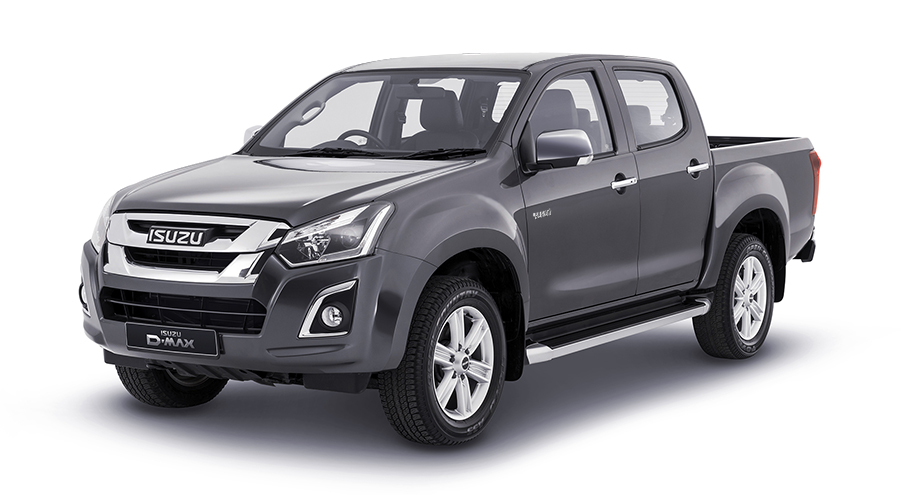 As far as the side profile is concerned both pickups are similar, however, since Revo is better designed, it stands out as a bigger pickup truck with better body lines and curves. Both pickups have side view mirrors with indicators and door handles finished in chrome.  The two pickups do not come with standard roof rails, which, in my opinion, gives them a better look. Both pickups have similar running boards, but Revo comes with an all black plain running board while D-Max has the two-tone (Black Silver) running board, which gives the pickup a nice touch.
Moving on to the wheels, both pickups come equipped with 18-inch Alloy wheels, but the wheels on D-Max are single coloured. Revo, on the other hand, has two-tone silver and black multispoke wheels, which gives it the perfect look.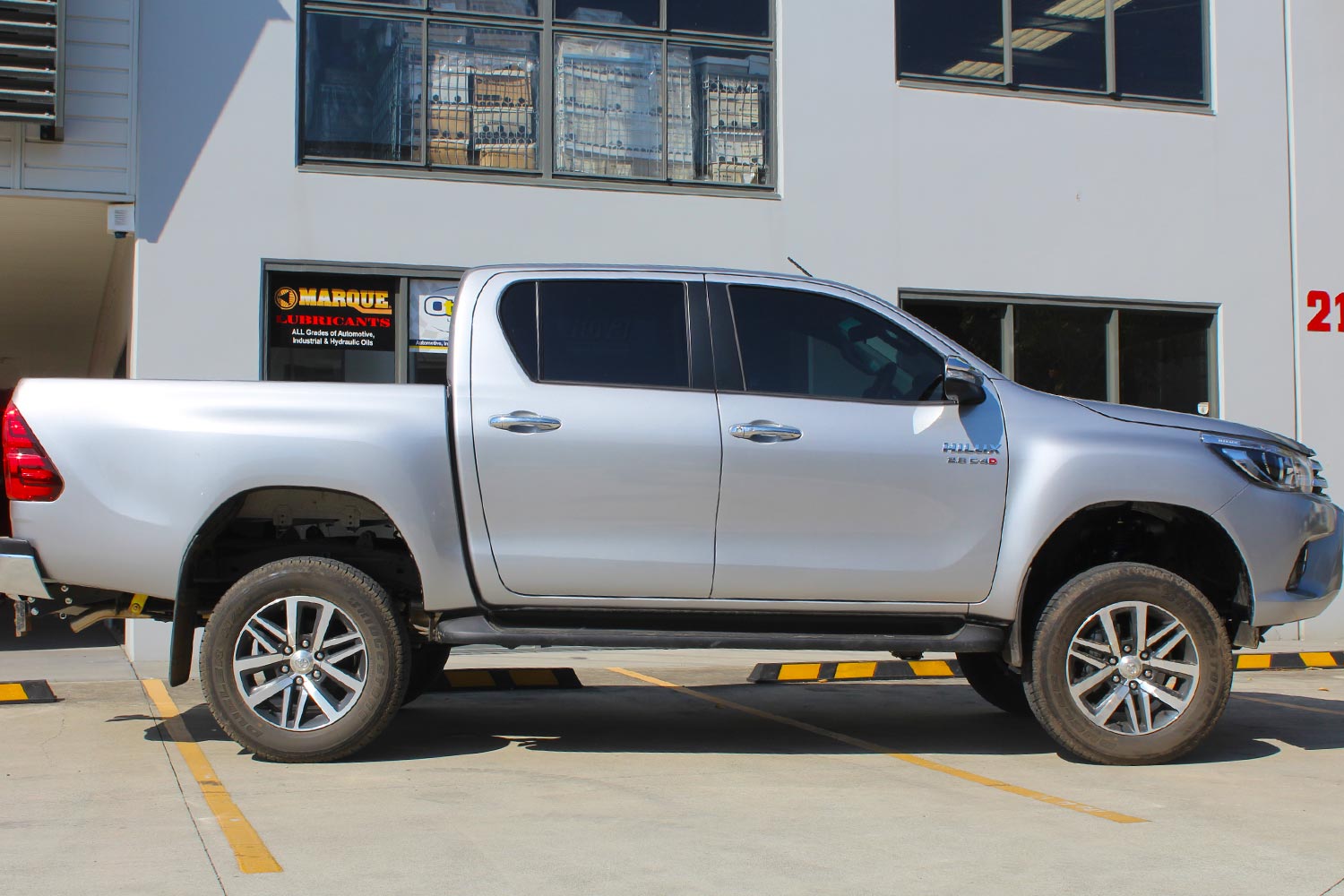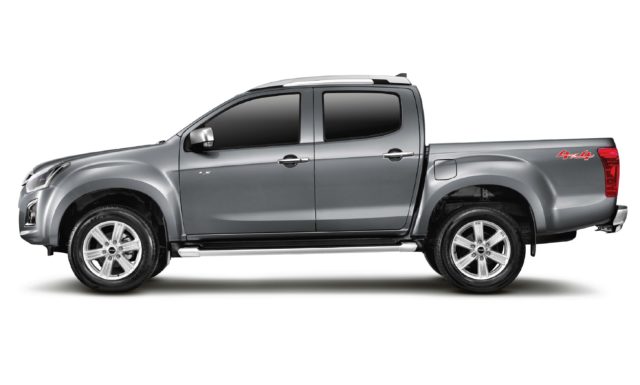 The rear end of both pickups is pretty similar and there is nothing special about it. Both come with a partial chrome bumper, but Revo's bumper has a lower flat section in the middle, which makes climbing up onto the bed quite easy. D-Max's bumper, on the other hand, is completely flat but positioned higher up.
The third brake light is a standard feature in both trucks. D-Max's third brake light is positioned higher up, above the rear windscreen, whereas the third brake light in Revo has been integrated into the trunk. The taillights on both pickups comprise of simple halogen bulb lights instead of LED tail lights, which now almost every car has.
The placement of the rear camera is better in D-Max since it is integrated into the rear trunk handle while in Revo the rear camera just floats on the rear trunk in a random spot. Revo also has a small window in the rear windscreen, which D-Max misses out on.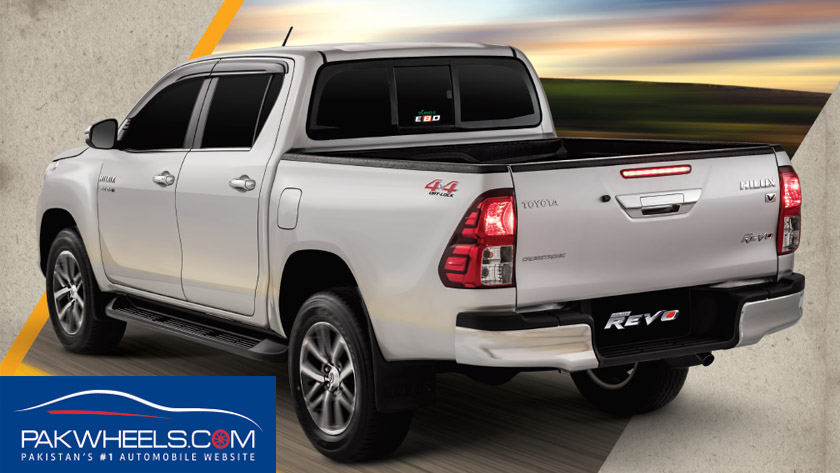 Interior:
Both pickups (almost) have an all-black interior with some silver accents here and there. Overall the cabin of Revo looks more pleasing since there is leather on the door trims; seats are in brownish-beige color, which makes the interior a little less dull.
D-Max's all-black interior, however, is not that pleasing.
The center dash in Revo is not something great to look at, however. Beneath the tiny 7-inch infotainment system, there are some well-placed climate control buttons and a small screen in the middle.
On the other hand, the climate control panel of D-Max looks better which is in the shape of a wheel. Inside the wheel is another wheel which is a tiny screen displaying the climate information. As far as the leather is concerned both pickups have leather seats and leather stitched steering wheel, but the Revo has additional leather on the handbrake lever and on the door armrests as well as the center armrest. Both pickups have upper and lower separate glove boxes, but only Revo gets the cooled upper glove box.
Moving on to the steering wheel, D-Max has a huge steering wheel with small steering wheel controls only on one side, which gives it a blank and empty look. The Revo has a relatively better steering wheel with well-integrated steering wheel controls on both sides.
Both pickups come with Multi-Information Display (MID) inside the speedometer with red backlight in D-Max and blue in Revo. Revo comes standard with a 6-speaker sound system while D-Max has an 8 speaker sound system.
Both pickups come standard with a push start ignition system with smart entry and powered driver side seat. Cruise control is not a practical feature if the pickup is used for the work it was designed to do, but today's pickups have become luxury vehicles. D-Max, however, doesn't come with cruise control.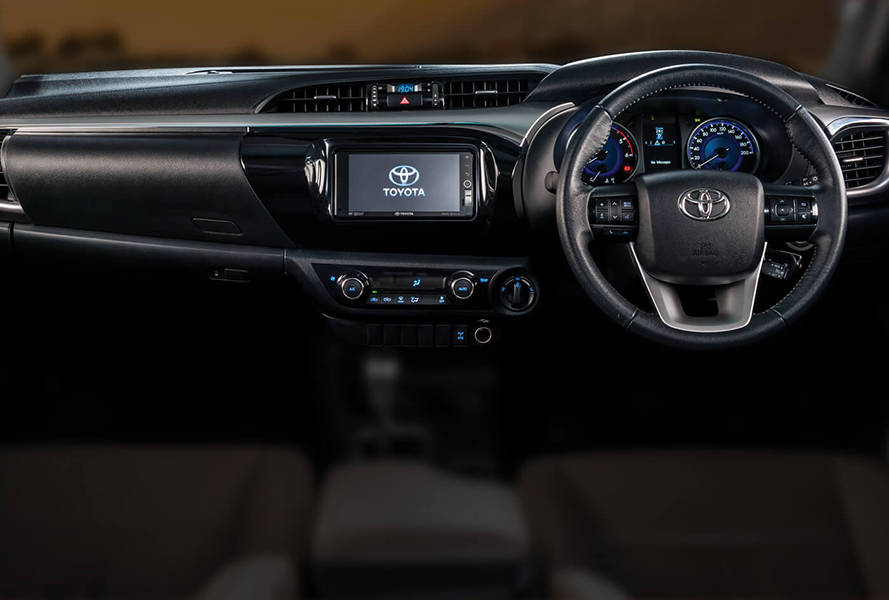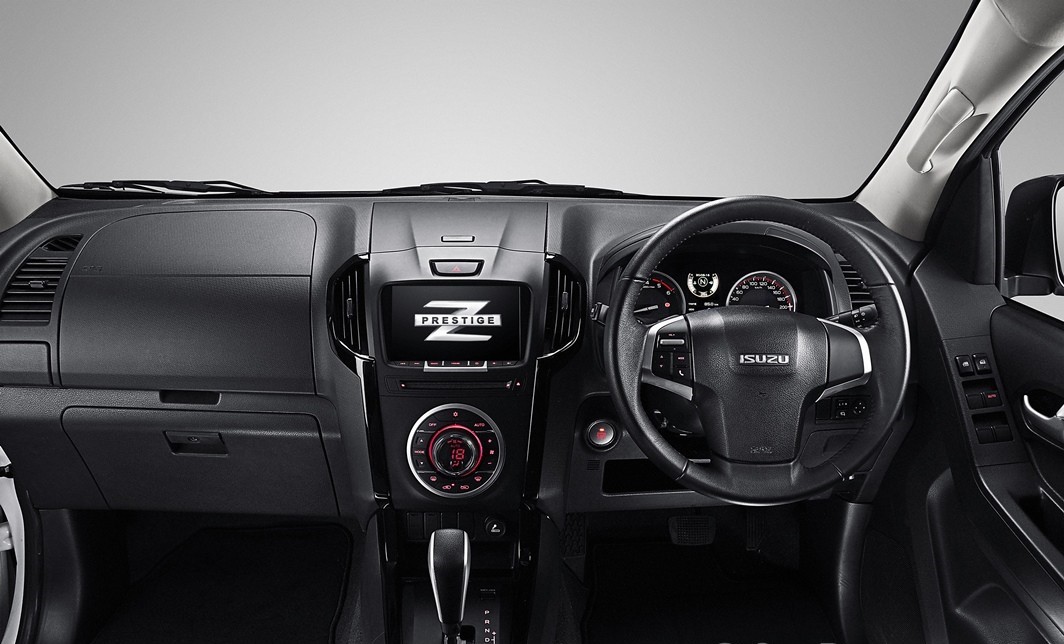 Engine and Transmission:
D-Max has a 3.0 Litre intercooled turbocharged engine that produces 163hp at 3200 rpm and 380 Nm of torque at 1800-2200 rpm mated to a 5-speed automatic transmission with a sequential gearbox. Revo currently comes with a 2.8 Litre intercooled turbocharged engine that produces 174 hp at 3400 rpm and 450 Nm of torque at 1600-2400 rpm mated to a 6-speed automatic transmission with a sequential gearbox. D-Max, equipped with a bigger engine, still fails to produce more horsepower and torque as compared to Revo. Interestingly, while D-Max may be less powerful than Revo, it is 200kg lighter than Revo.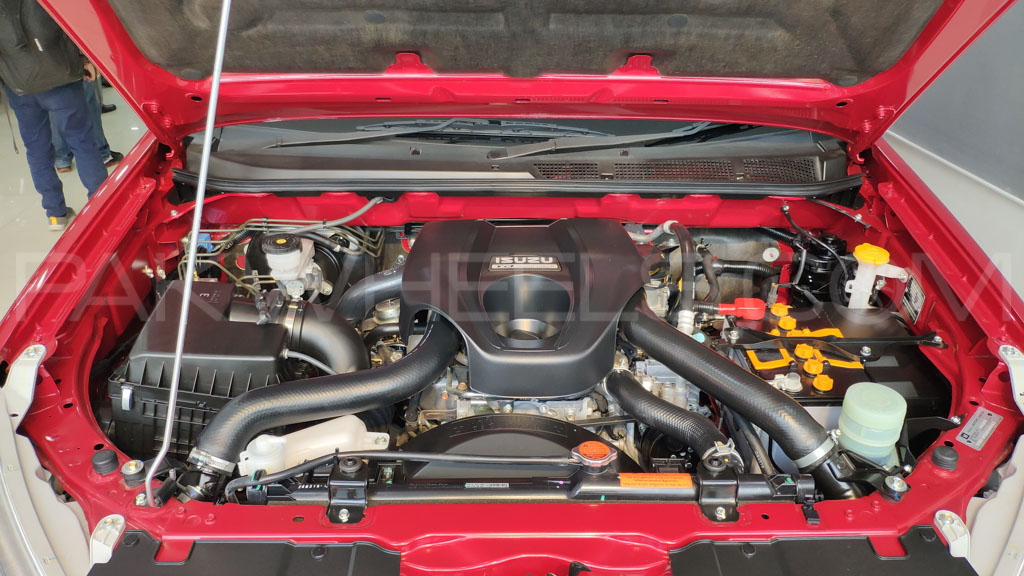 Safety:
The common safety features in both pickups include dual front SRS airbags, immobilizer, Hill Descent Control (HDC), Traction Control, Hill Ascend Control (HAC), Vehicle Stability Control (VSC), Emergency Brake Signal, Anti-Lock Braking System (ABS), 3-Point ELR Seatbelts, and ISOFIX Child Seat Anchors, etc. Revo offers a driver-side knee airbag as well.
Price:
Toyota Hilux Revo V Automatic is priced at Rs.5,399,000/-ex-factory, while Isuzu D-Max V-Cross Automatic is priced at Rs.4,675,000/-ex-factory.
Watch review of Isuzu D-Max V-Cross below: