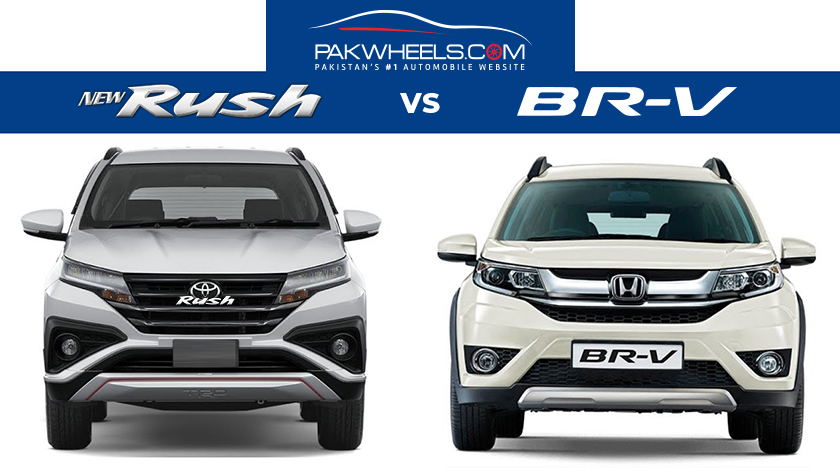 Toyota Rush Vs Honda BR-V – A brief comparison
If you have been following our blog then surely you are aware of the upcoming Toyota Rush in Pakistan. Our sources have confirmed that Rush will be relaunched in Pakistan in next few months. While Toyota also launched the first gen Toyota Rush in Pakistan too, however, it wasn't exactly a great seller, so IMC decided to discontinue it. This time around we will see the second gen model and aside from the fact that it is more spacious, luxurious and eye-catching. The real question lies in the fact that will it be able to compete against the current seven-seaters entry-level SUV champion in Pakistan which happens to be Honda BR-V. This comparison is based on the fact that Rush has been internationally launched as a BR-V competitor although Toyota IMC might not have the same plans.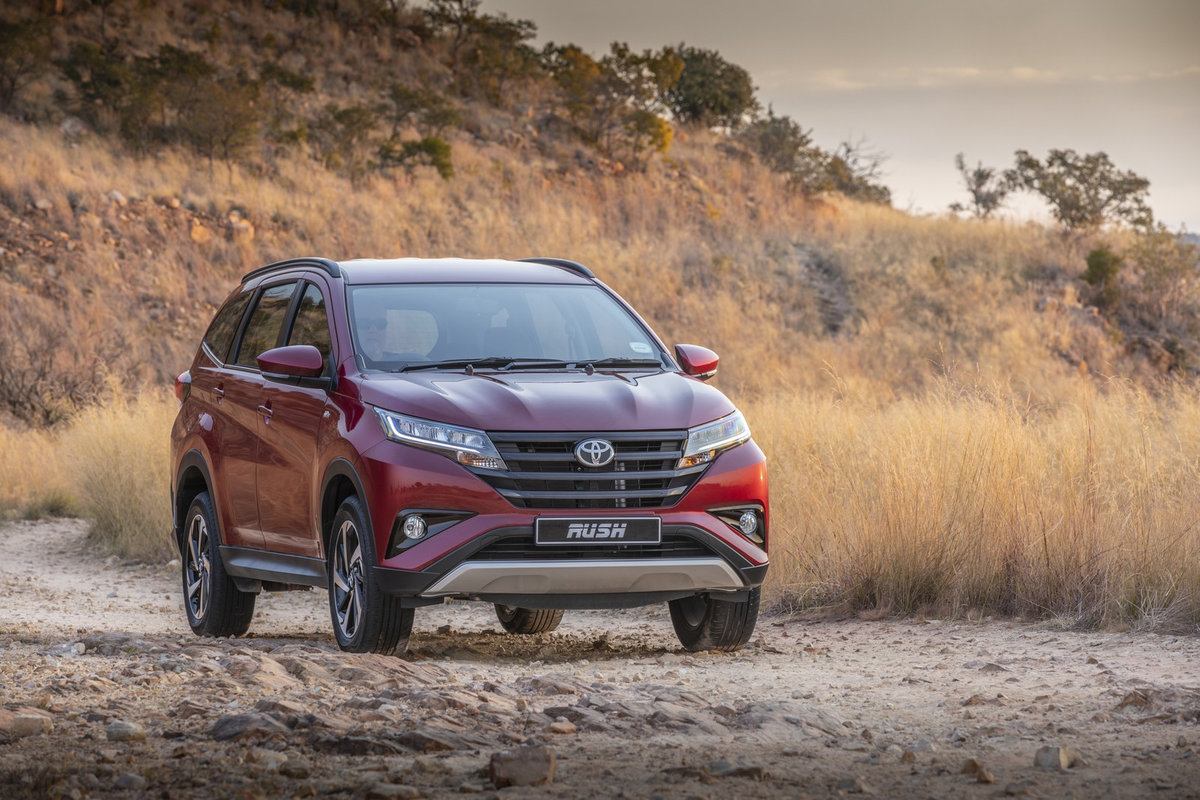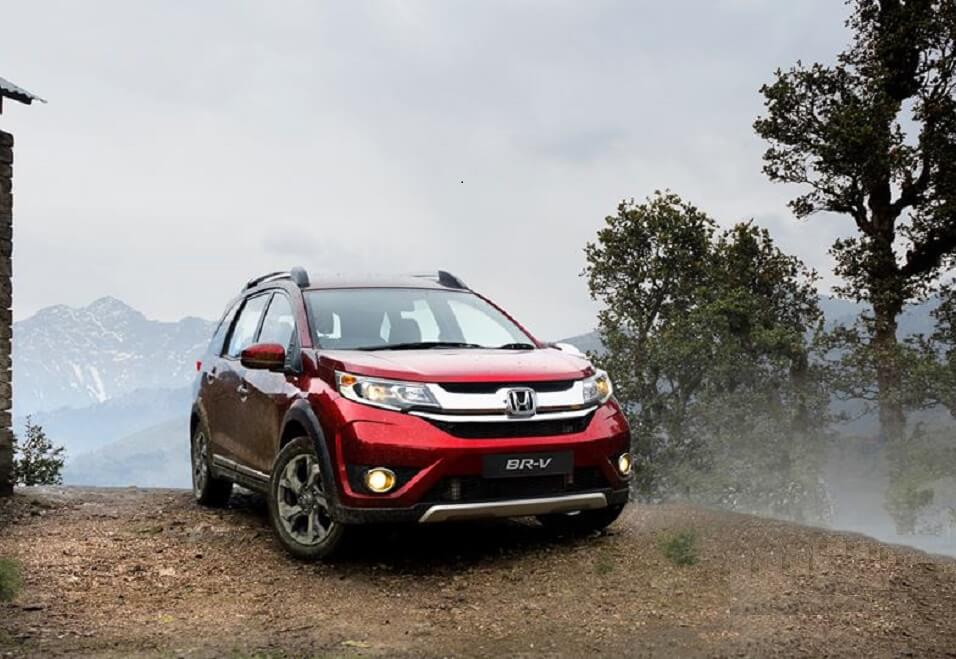 Design
We have talked about the design of Honda BR-V numerous times in our blog, so we will not go in details, however, BR-V looks like very decent in my opinion and also has the rugged "go off-road" looks which is a huge selling point for this car. On the other hand, the new Rush is also somewhat similar, and Toyota has done a pretty good job of making this car look like it can go off-road which is actually true and we will talk on that later. But first, you can see Rush has a very muscular look all around. I really credit Honda for making BR-V look more like an SUV than an MPV. However, Toyota has taken the lead here, and the new RUSH looks even more SUV-ish than Honda BR-V.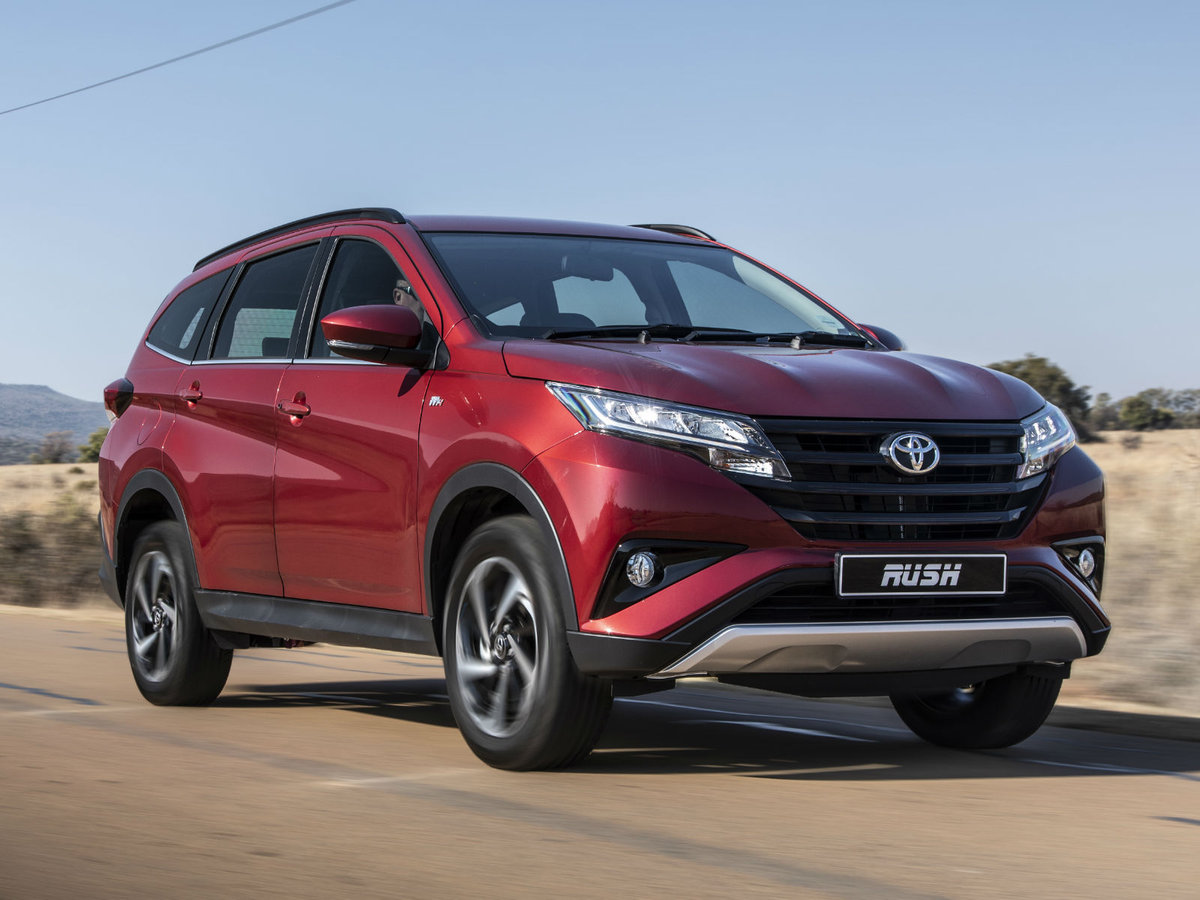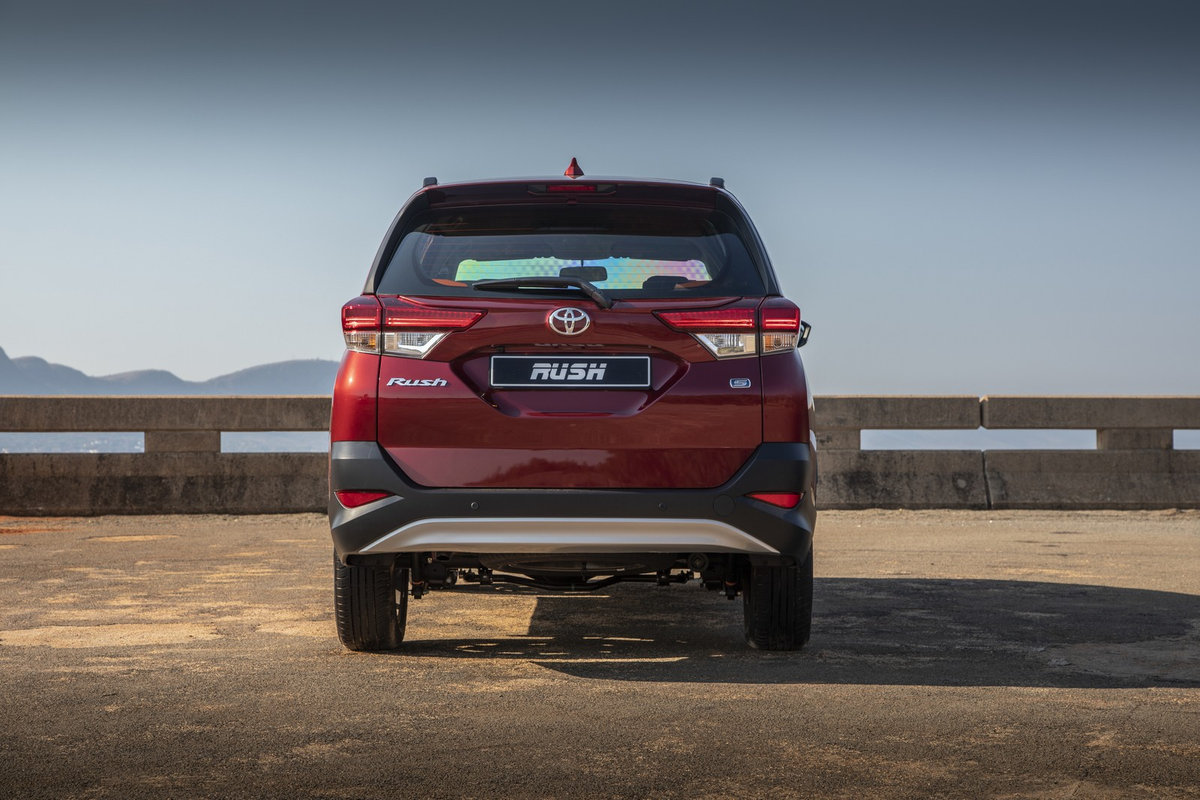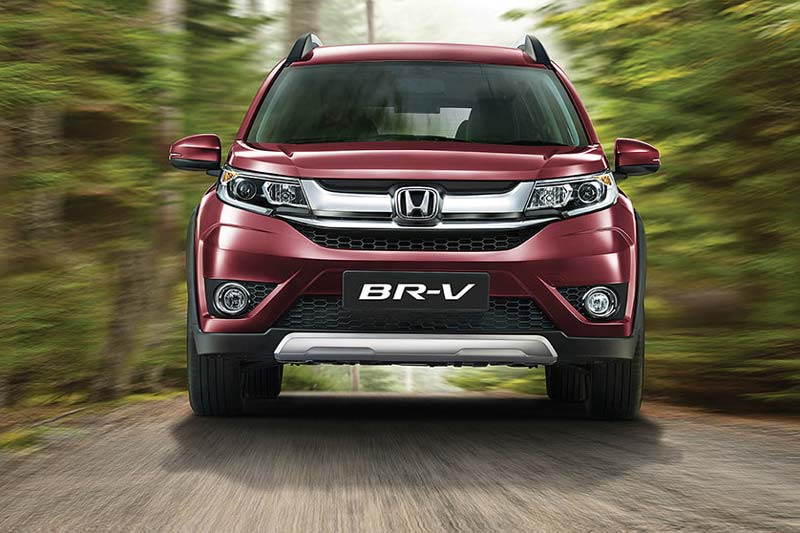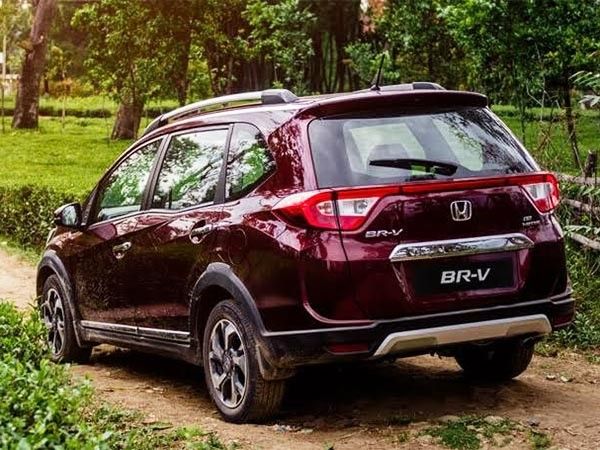 At 220mm Rush has a lot more ground clearance than its rival which has 201mm, so it's a taller vehicle as well. However, in terms of length and width Rush is close to BR-V but only by a small margin. Toyota Rush measures as 4435 x 1695 x 1705 mm whereas Honda BR-V measures at 4456 x 1735 x 1666mm. Wheelbase of Honda BR-V and Toyota Rush is 2662mm and 2685mm respectively.
Size differences aside the Rush happens to have both LED headlights and tail-lights which isn't available on any model of BR-V but if these lights make it to local variant, that is still unknown.
Interior, Practicality & Space
Since Rush will be a CBU unit, so it's highly likely that it will support overall a better build interior as compared to the locally made BR-V. Not that the BR-V has a bad interior in any way but generally the quality of locally made cars isn't very good when compared to their imported counterparts. But aside from that, it goes without a doubt that since both cars share almost similar dimensions so interior space will also be around the same size. This means with all seven seats up you have little luggage space, but with rearmost seats down you have ample space to carry your luggage.
Features
In terms of tech Rush comes with features like,
7 airbags
Apple Car Play
Power windows
Charging Ports
Traction Control
Electronic Stability Program (ESP)
Anti-lock Braking System (ABS) + Electronic Brake Distribution (EBD)
Hill Start Assist (HSA)
Parking Sensors (2)
Digital Climate Control
Rear A/C vents
Smart Entry System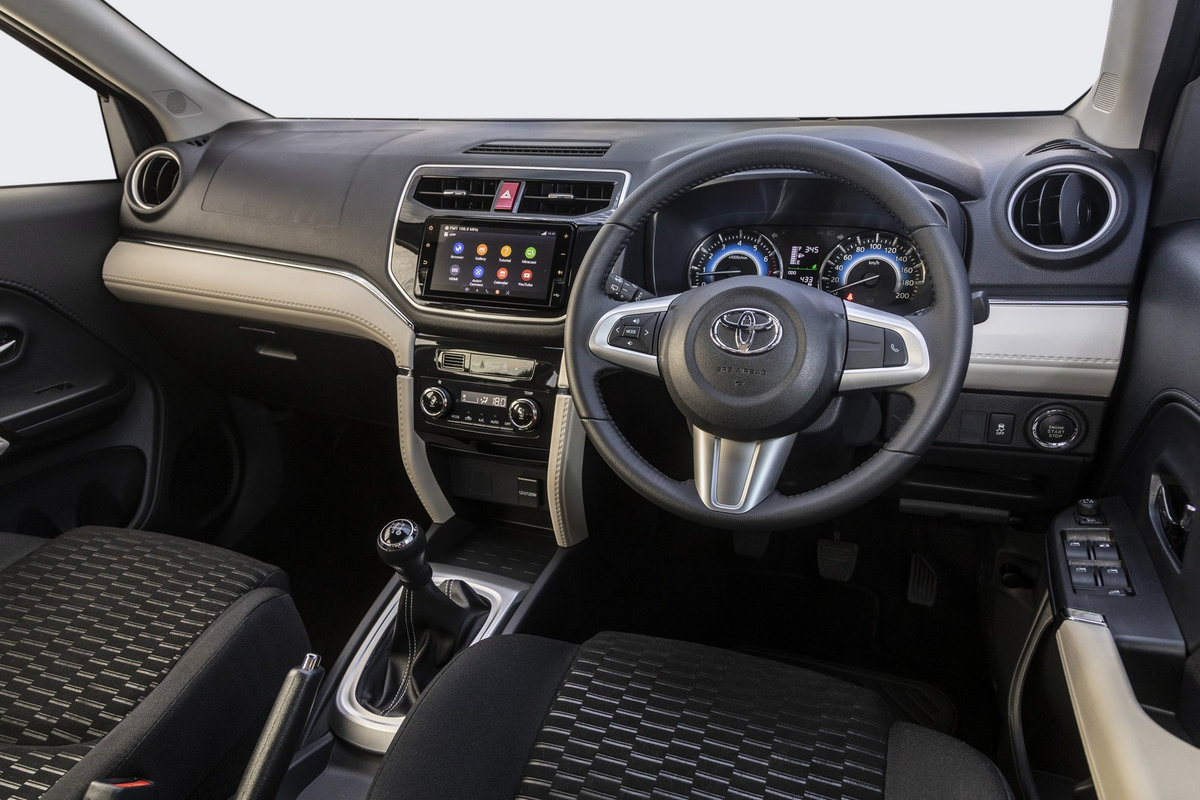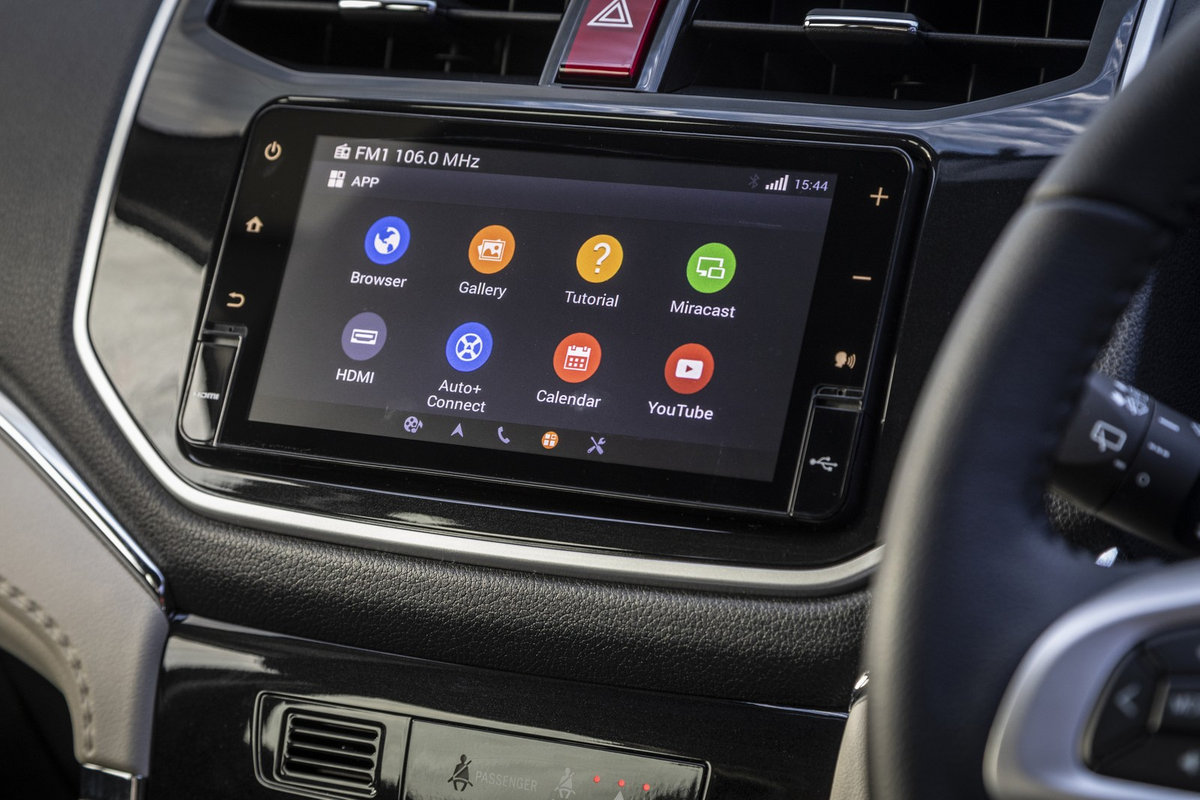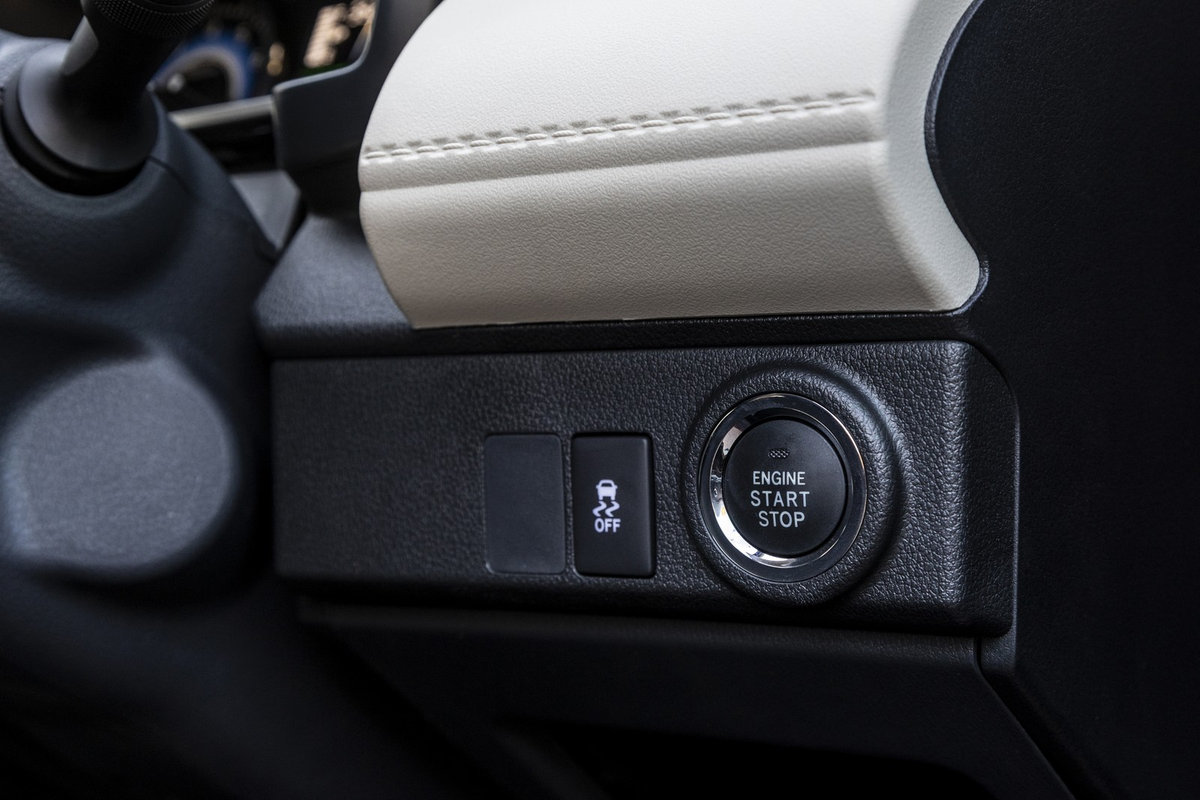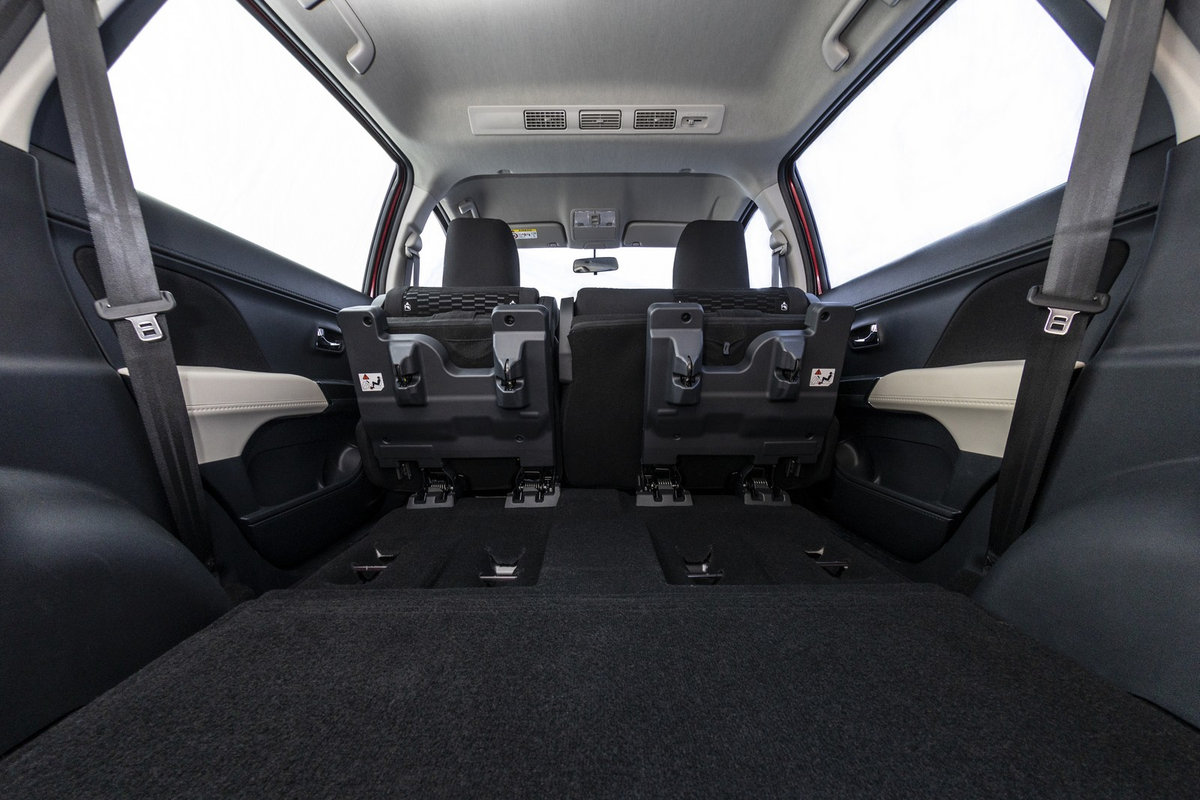 Keep in mind that all these features are from the international model and most likely not all of these will come to Pakistan in order to cut costs though we can safely say that Rush is a technologically advanced car and has all the modern features you can expect in the car of this segment. To be a worthy competitor to BR-V, IMC must at least bring features such as steering wheel mounted controls, digital climate control, Airbags, rear A/C vents, Infotainment System + Reverse CAM all of which are present in the top line Honda BRV.
On the other hand, top of the line Honda BR-V comes with features like,
Daytime Running Lights
Roof Rails
Steering Wheel Switch Audio Control
Digital Air Conditioning Control
Rear A/C Ventilation
7″ Display Audio that supports Bluetooth, USB and AUX
Driver-side SRS Airbag
Anti-lock Braking System (ABS) + Electronic Brake Distribution (EBD)
Rearview Camera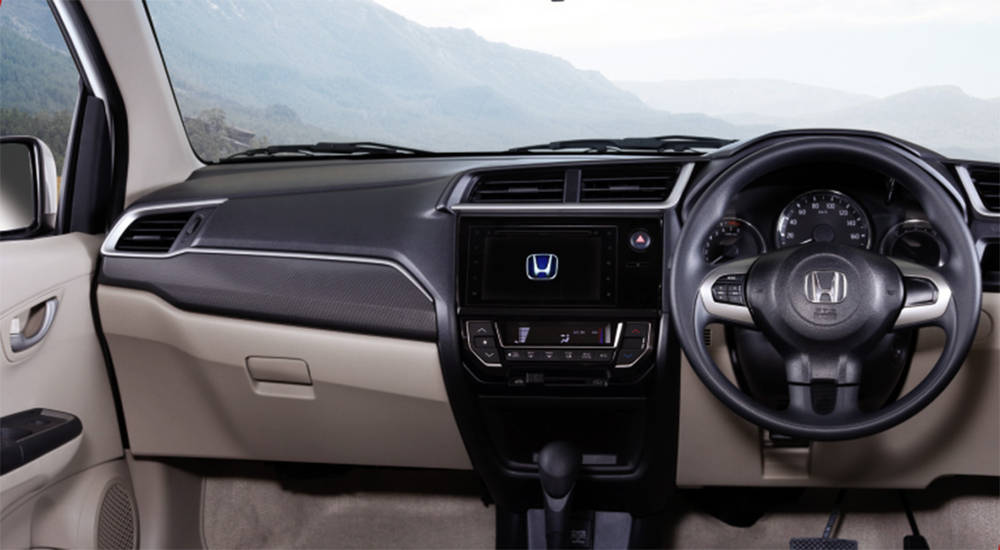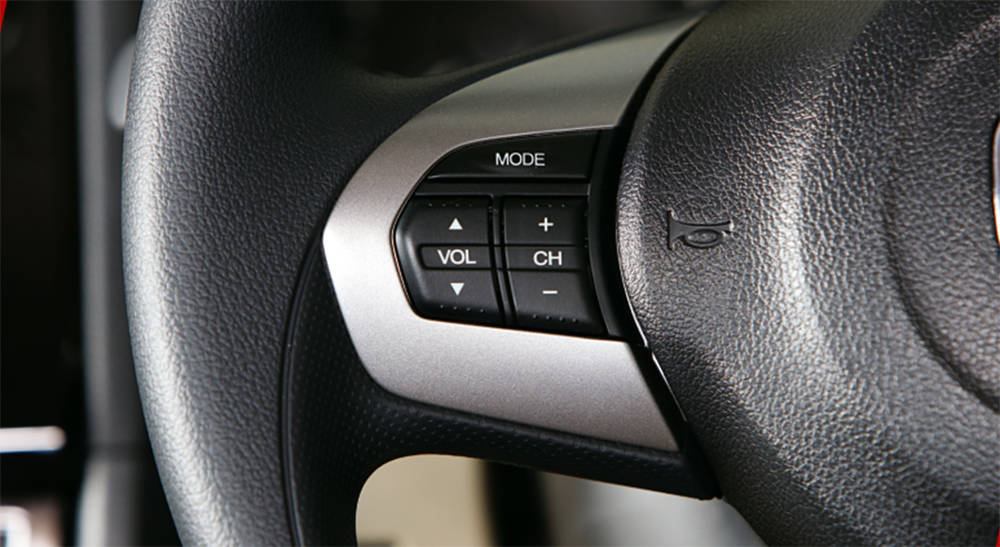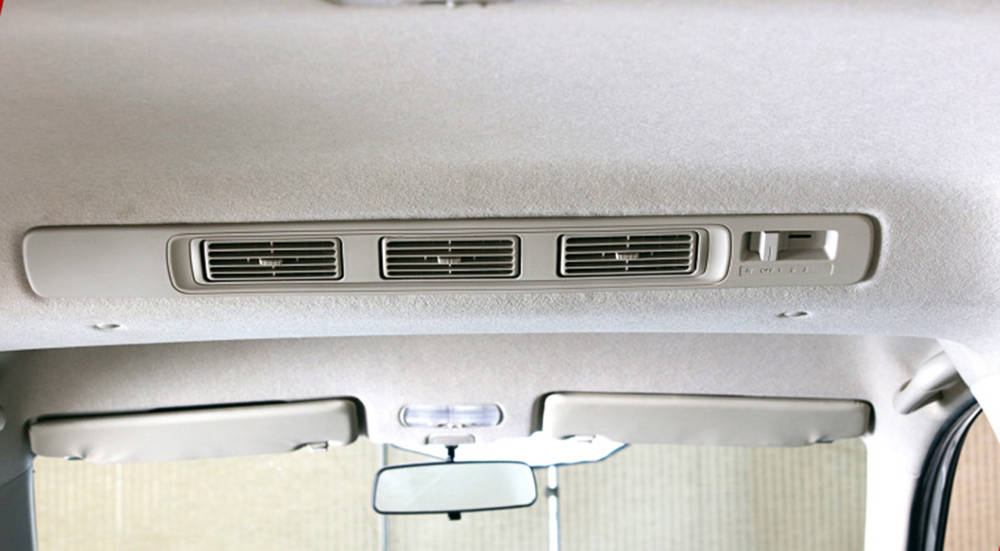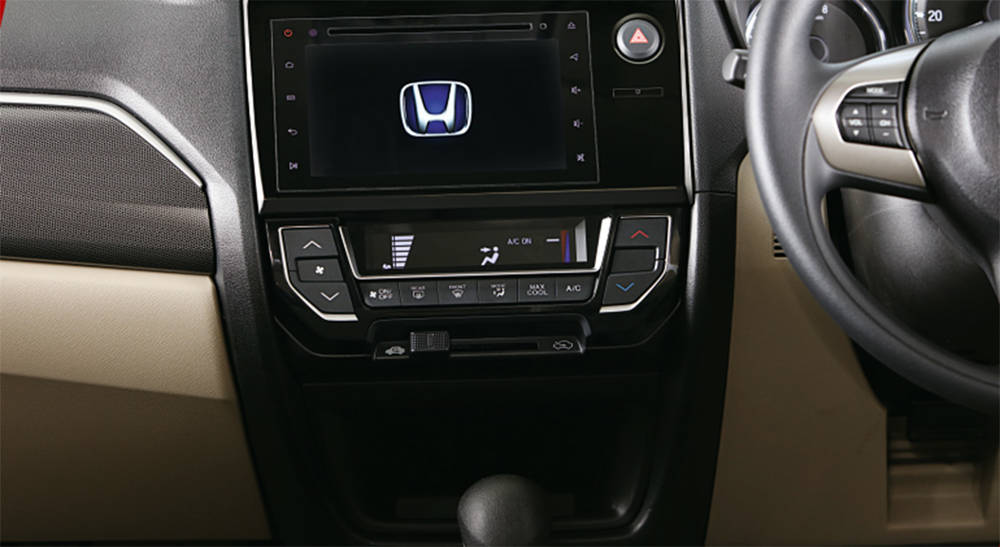 Engine Performance & Fuel Economy
Engine specification is probably the most important aspect of these vehicles since most people who buy entry level SUV's expect to have a little bit of grunt. Both the Honda BR-V and Toyota Rush come equipped with a 1500cc engine. The 1.5L (L15Z i-VTEC 4-cylinder) in the BR-V produces 118 BHP (88kW) and 145 Nm of torque at 4,600  while on the other hand, the 1.5L (2NR-VE 4-cylinder) is capable of producing 102 BHP and 136 Nm of torque at 4200 rpm which is a little bit less if you ask me. This makes the BR-V a little bit more powerful than the Rush in terms of acceleration, but there isn't a huge difference. Honda BR-V comes with the option of either a 6-speed manual or a CVT transmission whereas Toyota Rush comes with an option of either a 4-speed auto or a 5-speed manual.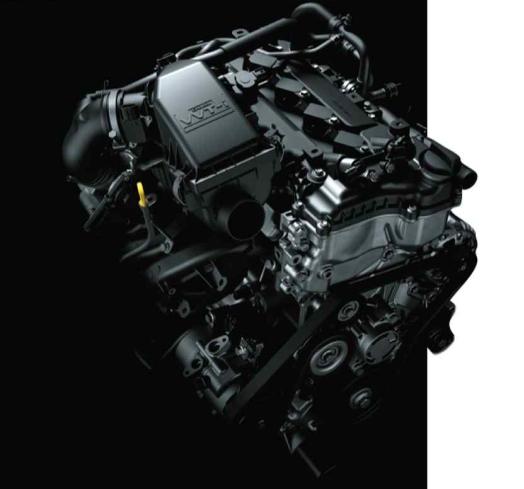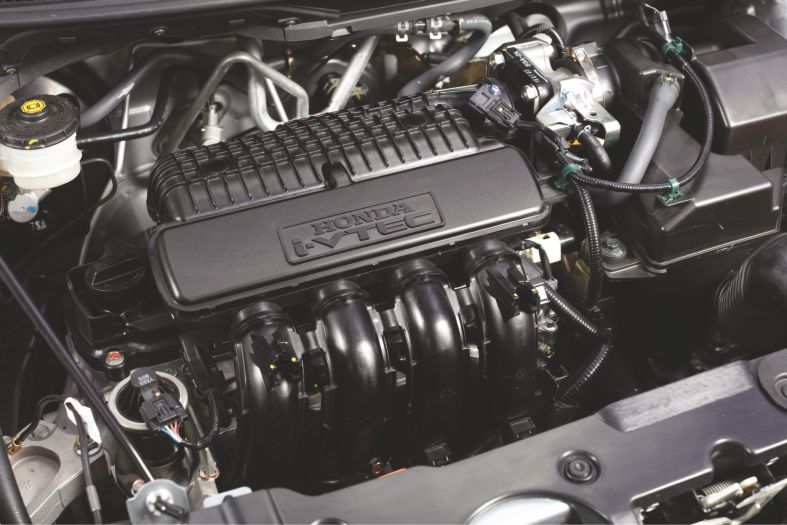 The increased ride height gives Rush a 31-degree approach angle and 25-degree departure angle. Again will this 4-wheel drive system to come to Pakistan is still unknown.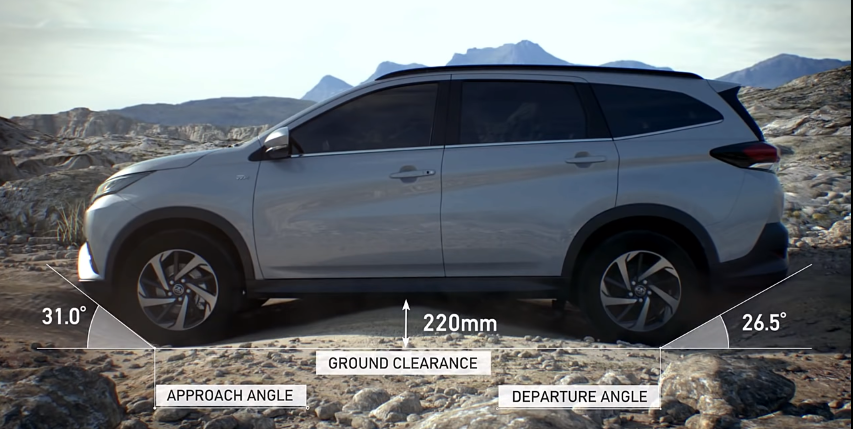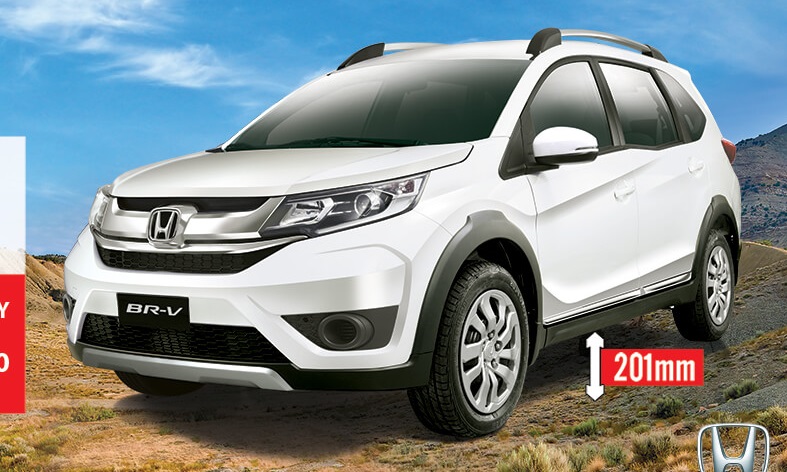 One thing to note however is the fact that while BR-V was marketed as an off-road SUV by Honda Atlas but internationally it was marketed as more like a family MPV. It will be interesting to see how IMC positions the new Rush. Where BR-V comes with just front-wheel drive option, new Rush is available with both the front-wheel as well as the rear-wheel drive option. Let's see what drivetrain options IMC brings when the car is launched here in Pakistan.
Variants and Price
Honda gives you 3 models to choose from which includes:
1.5L Manual PKR 2,099,000
1.5L i-VTEC CVT PKR 2,249,000
1.5L i-VTEC S CVT PKR 2,349,000
The pricing of Rush has not been announced. Its no secret that Honda has already gained a significant market of MPVs in Pakistan so in order for Toyota to get a chunk out of it then pricing has to be done right. If Toyota manages to price Rush at a somewhat similar price then its likely that people will start to show interest towards this vehicles especially those looking for an MPV but with a Toyota badge on it. Globally the price of Rush starts from around $15,000 (PKR 18,46,500) for the base model so considering all the duties and taxes you can expect it to be priced way higher than that.
Verdict
Without a doubt, the new Toyota Rush is a very competitive car and a welcome addition to our market. Toyota Rush has decent off-roading capabilities, looks nice and comes with great features. If Toyota manages to price this MPV/SUV right then surely it can take a huge chunk out of the sales of Honda BR-V but rumours also suggest that Toyota might price it as high as PKR 35,00,000 considering it is a CBU. Compared to BR-V's current price and popularity, IMC will have an uphill battle.
Let us know what you think about the new Toyota Rush in the comments section below.