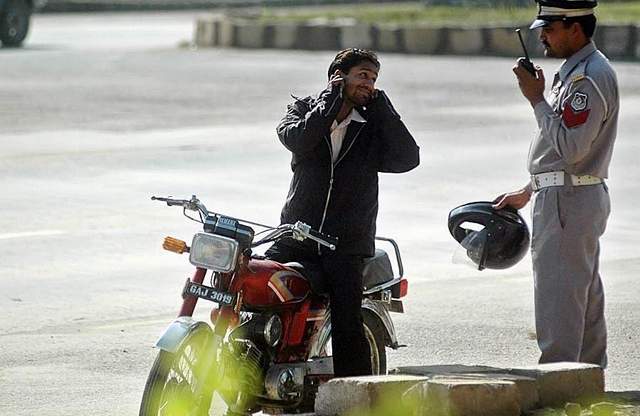 Traffic Police All Set to Launch a Crackdown on Motorcyclists in Lahore
Sources reveal that more than 465,652 motorcyclists have been fined in the last two years for not wearing helmets.
The Chief Traffic Officer, Tayyab Hafeez Cheema said that all traffic police officers have been instructed to resume this crackdown on motorcyclists not wearing a helmet.
He further added that more than 1200 helmets had been distributed among motorcyclists by the cooperation of various motorcycle manufacturing companies.
Speaking on the resumption of this campaign and a lack of response from the motorcyclists to wear the safety gear, the CTO said:
"Awareness walks and education campaigns were also launched to highlight the importance of helmets to ensure safety of the riders. We planned to issue tickets worth of PKR 200 for not wearing helmets by seizing documents such as registration certificates, identification cards and driving licenses"
He further elaborated that more awareness campaigns would be launched to educate motorcyclists about the importance of helmets and that the City Traffic Police will also invite different motorcycle manufacturers to provide helmets to their customers at a discounted price.
The CTO said that steps were also being taken to get rid of encroachment on the roads. He said that strict actions will be administrated against illegal stalls in markets and on roads to ensure smooth flow of traffic in peak hours.