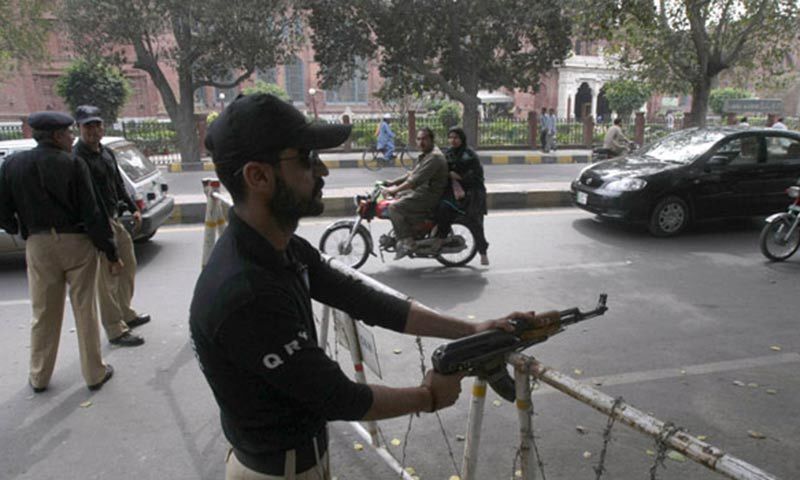 In the last couple of days, the crackdown against fake number plates in Lahore has really escalated, which shows that law enforcement agencies are under strict orders. On the surface this aggressive assertion of traffic rules might seem bad. However, the value of this enforcement outweighs its temporary problems. So, keeping the importance of this campaign in mind, we at PakWheels conducted an interview of an Inspector-Excise and Taxation Department on the significance of this campaign.
Q: What are the key-objectives behind this campaign?
A: This is the first step in many to come in this campaign. The main problem is that public doesn't use the original machine-readable number plates that are issued against their vehicles by excise department; instead they install fake number plates on their vehicles. Since the number displayed on the installed fake plates is different than that of original machine-readable plates, it becomes difficult for the law enforcement agencies to identify the car and its ownership details.
This crackdown on fake number plates is an initial step to pave the way for further implementation of the plan of action (POA) of Department. The next step is the implementation of E-Challan. Law enforcement agencies are also installing cameras around the city, which will contribute in increasing the efficiency of surveillance system.
Q: Is this campaign limited to Lahore?
A: No, this campaign has been launched in the whole province of Punjab. The instructions are pretty clear, any vehicle without original number plate has to be stopped and its number plates have to be removed.
Q: How do you define the word 'GHAIR-NAMOONA'? Since you are also removing fake plates of the same template as government?
A: The only acceptable plate is the original machine-readable number plate issued by the excise department. Apart from this, every other number plate is 'Ghair-Namoona Number Plate'.
As you know Excise department issues different number plates in each province, so in essence, enforcing the use of legal number plates of vehicles registered in other number plates falls to the collective law enforcement agencies. While it is not possible for Excise Department of Punjab to issue number plates of other provinces, we are trying to enforce the use of legal number plates on them as well.
Q: What sort of action is permitted by the department to enforce this campaign?
A: Right now, we (Excise Police) are not issuing fines to anybody. As I mentioned before, this is the very initial step of this campaign and right now our primary objective is to encourage people to start using the original number plates – and the strictest action we are taking is to remove the fake number plates from the vehicles. Once the demand of legal number plates has been satisfied by the Excise department, the next step in this regard will require strict code of conduct for the vehicles with fake number plates.
Q: What if someone's number plates have been stolen? Which number plate would that specific person install? Will that person go without any number plates until excise department issues him duplicate plates?
A: We have a procedure, which can be followed to acquire duplicate number plates. But more than that, the Department also issues a certificate -with a fixed eligible time frame- stating that all the paper work and required number of funds have been deposited by any person for the acquisition of duplicate number plates. This certificate is a proof that the case has been filed and the person in question should be given relief.
It seems that the Government is taking some serious steps and apparently, this campaign is not just directed to get instant results but surprisingly it is a well thought out procedural campaign with multiple iterations aimed to educate, enforce and improve the law & order situation in Punjab and the rest of country. Right now, it seems that only Lahore is being prioritized in this campaign but the official spokesperson for the Excise and Taxation Department was very clear in his statement that this campaign has been launched across Punjab. Since this is going to be a long campaign, the law enforcement agencies will have to continue their tempo to sustain the efficiency of this campaign, so that it could be extended to other provinces.
You can also discuss this campaign of number plates on PakWheels Forums