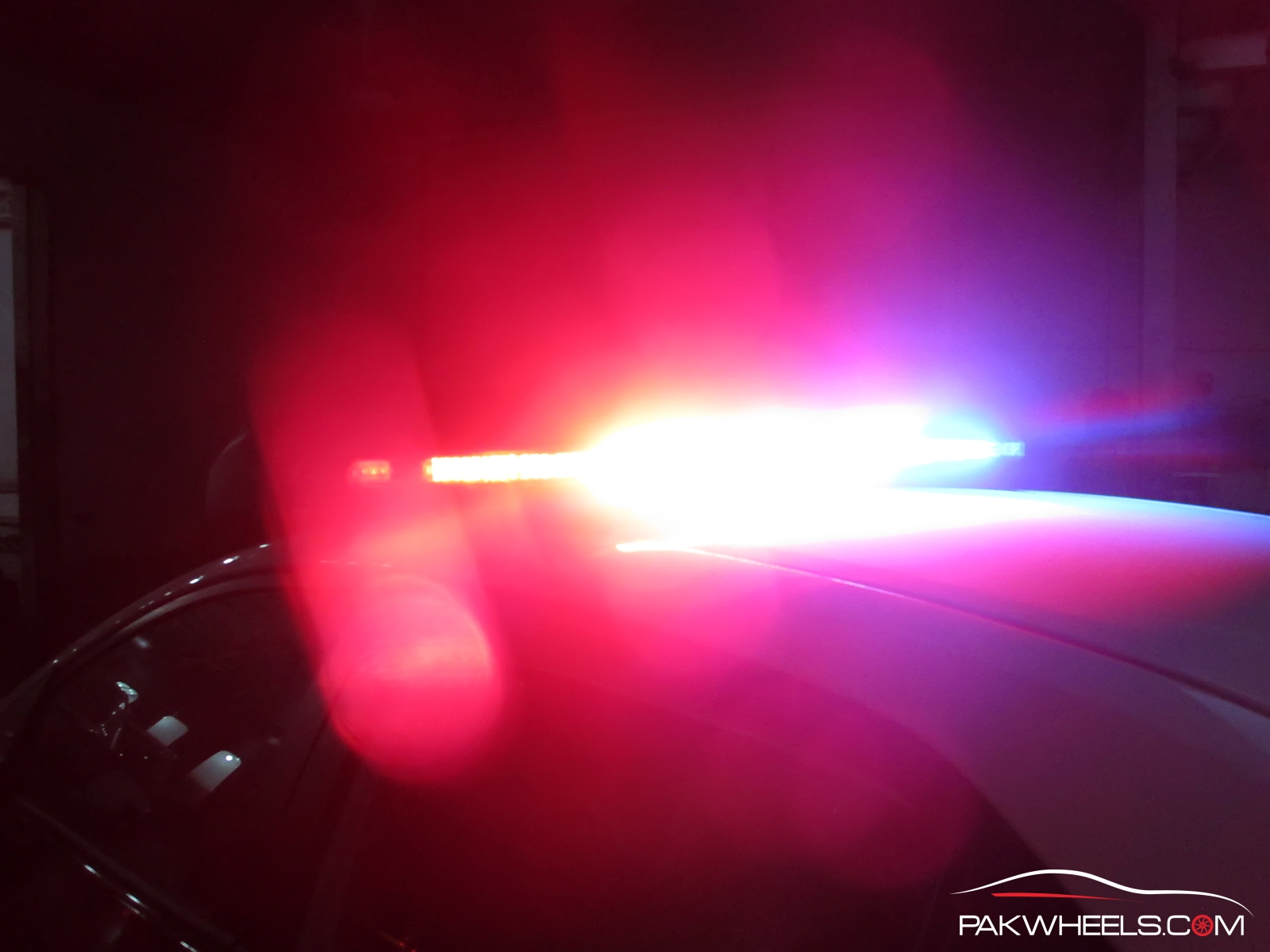 If you are a car enthusiast, it is highly unlikely that you have not travelled on the Pakistani highways during night time. Motorway Police cars are a common sight on the highways during night. Their flashing red and blue lights can warn the drivers from  a distance that there is a police car right around the corner.
A few days back, we showed you the inside of new Motorway Police fleet car. On these new cars, Motorway Police had a very peculiar requirement for lightbars. They wanted lightbars from a vendor in USA named Whelen Engineering, who specializes in automotive and aviation lightings, because the vendor makers very high-quality lights. The lights that Motorway Police ordered are from Whelen's Legacy Series, which are very bright and have an effective range of 1 kilometer according to the supervisor at Toyota Easter Motors, as if the lights they are currently using are not bright enough. They can blind you for a few minutes if you stare at them during the night and can effectively cause epileptic seizures to people who have this problem.
To add to this, when I got to know the price of these lights, I got a little shocked. A single lightbar costs more than Rs. 600,000 (around $6,000). The dealership imported more than a 100 pieces, so they got a good deal and the lights ended up costing them Rs. 580,000 (around $5,800) a piece.
I don't know what is the utility of these lights that they had to spend so much money on getting them. They could have easily fabricated similar lights in Pakistan at much cheaper cost. I mean, 600,000 rupees is a huge sum.
Do you think the money Motorway Police spent on these lights is justified?