According to Dunya News, at least 8 people died in two separate traffic accidents in Lahore on Sunday.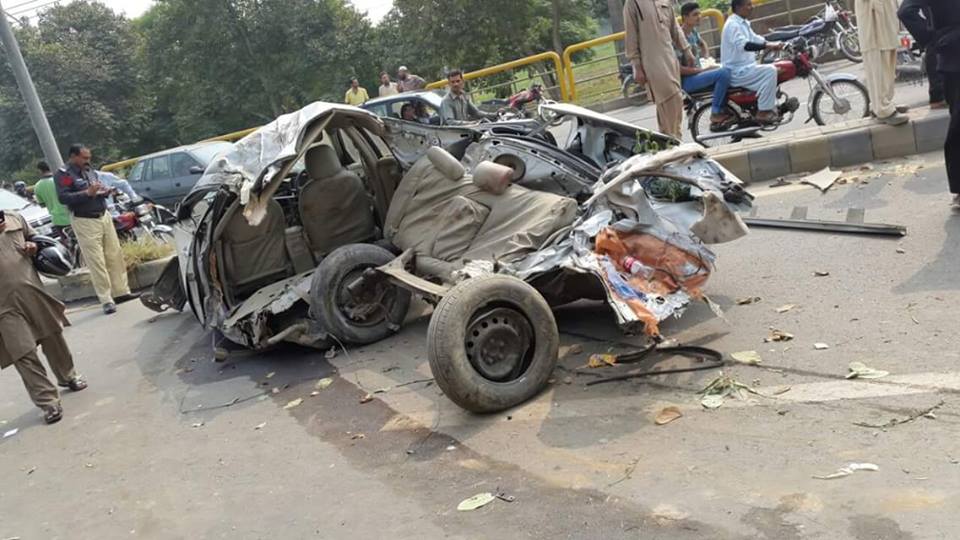 The accidents happened at Mall Road, where a car and a motorcycle crashed into each other, resulting in the vehicles spinning out of control. As a result, 2 people died on the spot and four sustained serious injuries.
All the severely injured were shifted to Mayo Hospital, where two succumbed to their injuries.
Dunya News further reports that the second accident took place on Raiwand Road where an over speeding car crashed into a tree and killed four people, while severely injuring 2 others.
The growing number of over speeding cases is really raising some serious questions on the traffic police's ability to implement and uphold traffic laws, while at the same time these cases are resulting in serious loss of human lives.