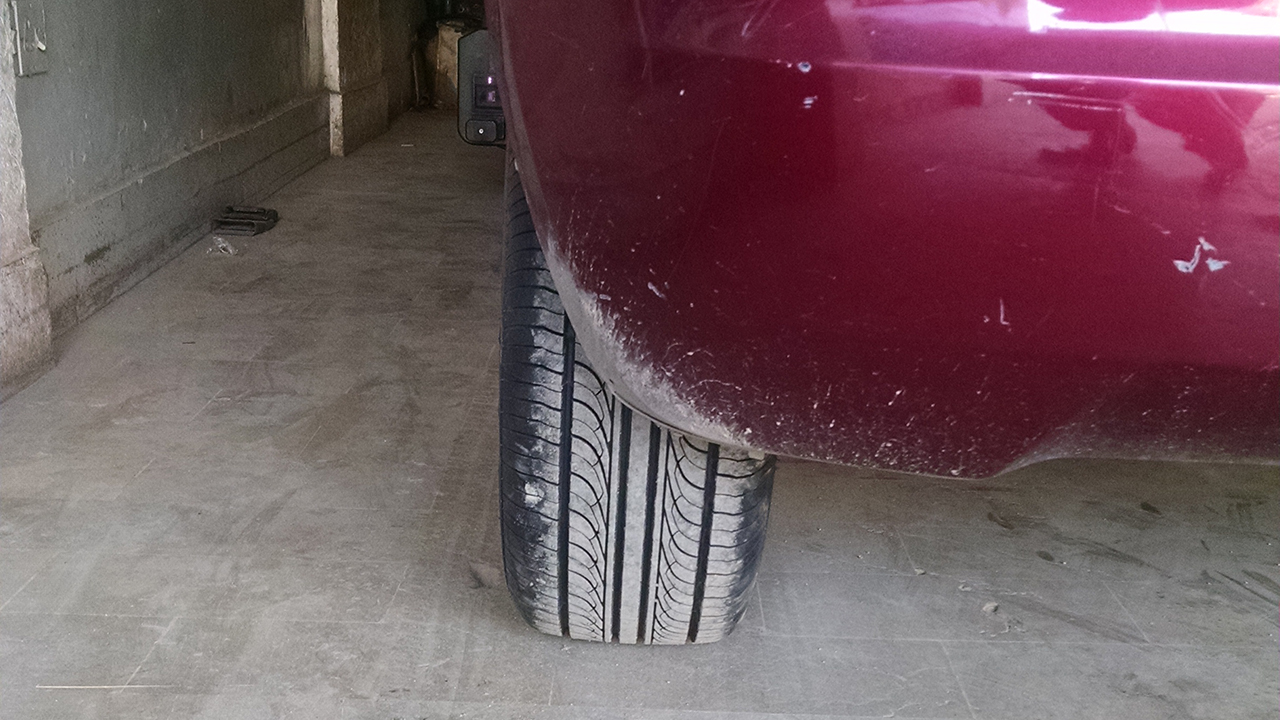 Tyre Review: General BG TRAKO Plus
I am a 28 year old  urbanite, and my daily driver is a 2010 Suzuki Swift DLX Manual. My commute is about 35 km in moderate to light traffic. I generally do not over-speed and try to anticipate braking so that I don't have to make any sudden stops. Needless to say, my days of burnaats are behind me, I am by any definition a boring old dinosaur.
I was offered General Tyre's new BG TRAKO Plus by the ever munificent editor of this magnificent website to review and since I was looking to replace my factory installed Turanzas I agreed quite happily.
Editor's Note: The General BG TRAKO Plus is not commercially available in the market at the time of writing this review. PakWheels was provided with a production sample set of tyres by General Tyre for this review as PakWheels and General Tyre partnered to bring our readers the Tyre Guide Section. Although, General Tyre is our partner but rest assured this is a neutral review from a consumer's stand point. The writer of this review is an independent contributor and is not affiliated with PakWheels. 
I am quite indifferent to the brand of tyres I have, in the sense that I don't particularly care what brand my tyres are as long as they are grippy, not puncture prone and keep the road noise to a manageable level and don't cost an arm and a leg.
Getting the tyres installed was more painless than I had imagined, with General Tyre pulling out all the stops. I was told to meet Mr.Ali Asad Usmani, Senior Manager Marketing, General Tyre at Suriya Tyres, located at the intersection of Kashmir Road and Shaheed-e-Millat. He brought along their in-house expert, Fahad Farooqui, who spoke with great passion about the tyre that General Tyre has developed especially for the Suzuki Swift.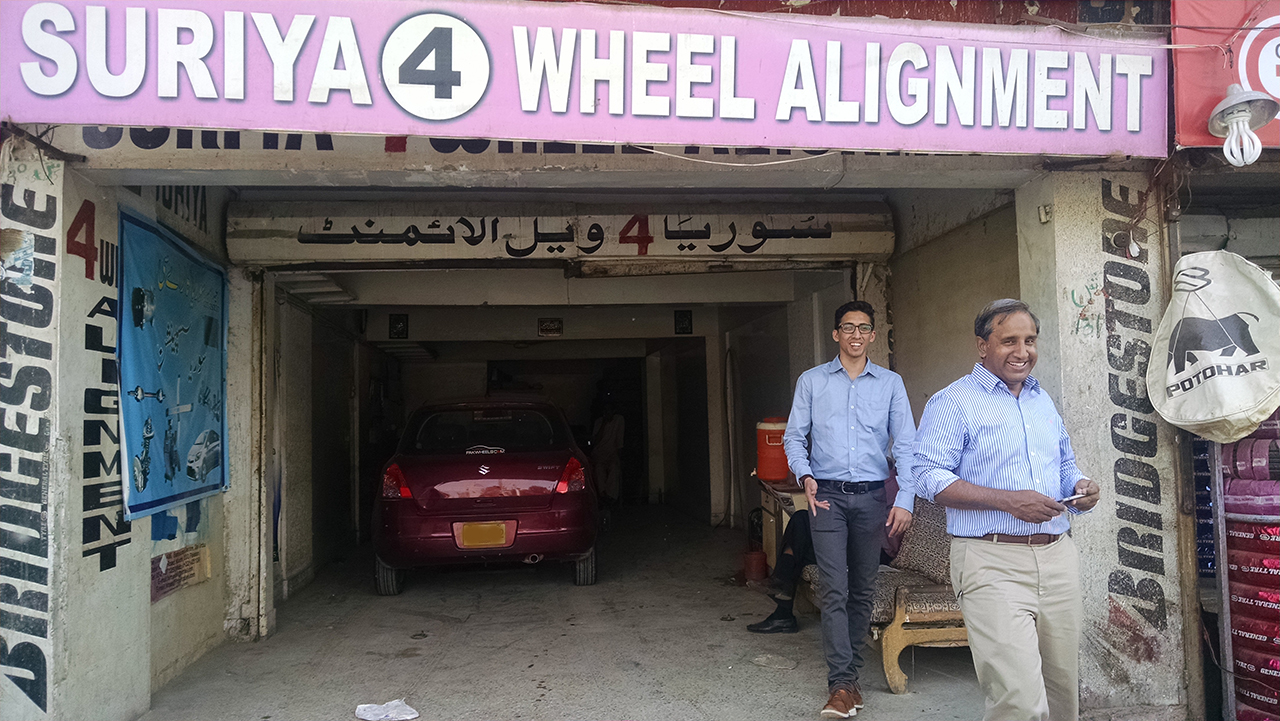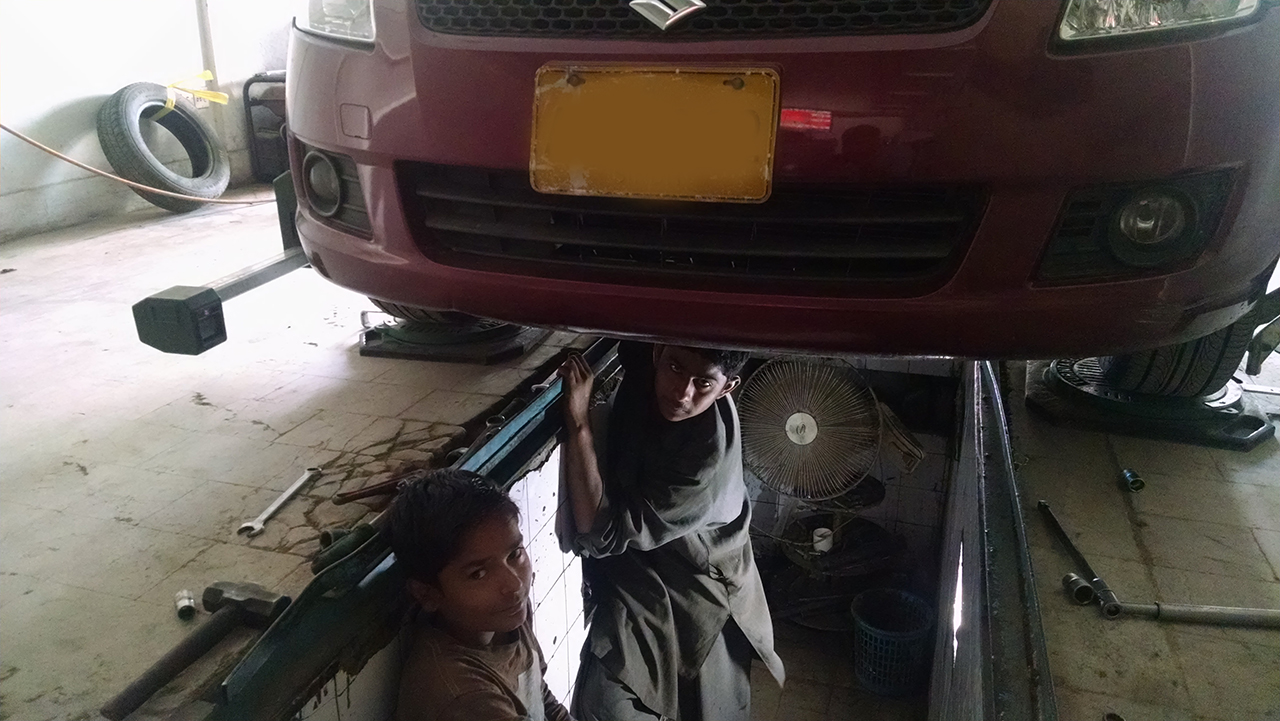 Mr.Farooqui said the tyre was developed with four characteristics in mind:
Longevity
Lesser road noise
Greater stability
Improved grip
Now I've had one prior experience with General Tyre products, the much maligned (and rightly so) XP2000 II and this had formed a very concrete and not favourable opinion in my mind. I was very leery of Mr.Farooqui's assertions about General Tyre's R&D in developing this tyre, and took it all in with more than a pinch of salt.
After the introductory lecture/company propaganda my car got its new shoes installed and aligned and I was able to take it out for its first spin.
Right off the bat, it felt like my car had gotten a little softer. Now this was probably more to do with the newness of the tyre, but these tyres felt as good as any Kumhos or Dunlops I've used.
I got the pressure checked with a digital meter, and it was way off, extremely overinflated. No doubt this was the reason for the cushy ride and the noticeable decrease in road noise.
After getting my the tyres deflated to the recommended 30psi I started off on my journey home. I rolled the windows down for a smoke, and was quite pleasantly surprised to note that the accompanying buzzing of the tyres at 50 km/h was noticeably lesser.
On the way home, I took care to look for every pothole and plunge in with abandon. The car felt softer, and at the same time less bumpy.
At night, His Royal Highness Baber Khan Sahib granted me an audience, in fact with me sitting in overawed fascination he took the wheel himself and we set out to test the tyre's road grip. We cornered at speeds I normally shake my head at, we braked hard and tried to peel out from the ubiquitous puddles of Karachi. All in an effort to get the car to slide out, so that we could slate the BG TRAKO, all to no joy.
I was quite impressed (with the great man's driving skills, and with the tyres). Messrs. Usmani and Farooqui were right. The tyre was grippier, and quieter.
My assignment was to write a review the next day and hand it in, but I stalled and stalled. In the hopes of puncturing the tyre, or maybe having a slide out, some criticism that would temper this piece and silence the trolls, but after two weeks, as of 30/3/2015 I still haven't picked up a puncture and still haven't had anything negative to report, primarily because it is just a two-weeks old set. Maybe by the next installment, due in 3 months, I will be betrayed and left stranded in the middle of nowhere because of these tyres and this will give me some ammo.
I haven't had the opportunity to test out the BG Trako in wet weather conditions, nor have I tried out the tyres in sand, or other terrain. In the coming months, I'll be testing the tyres in greater detail, and will be updating the review soon.
Anyway, till then, I am highly impressed by the BG TRAKO, and anyone looking for a tyre for these little hatchbacks should look no further. Thumbs up, grudgingly given.
Pros:
Non-directional, meaning easy installation and rotation
Quiet
Soft (more comfortable ride)
Cons:
Nothing to report so far. In the 3-months' review, I am sure there will many since nothing is perfect in this world.