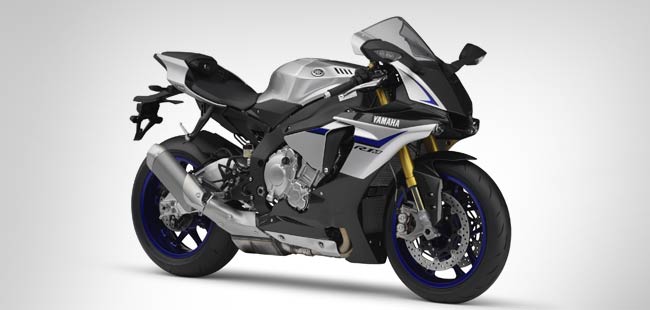 Yamaha YZF-R1 And YZF-R1M Launched In India
The flagship super bike of Yamaha YZF-R1 and YZF-R1M have been successfully launched in India. The most inspired bike of Moto GP as per termed by Yamaha, the manufacturer claims that these super bikes are perfect for both road-going and race-specs.
R1 and R1M are powered by an improved version of the 998cc, in line 4-cylinder engine with a cross plane crankshaft found on the previous bike. The electronic package in these super bikes includes a six-axis "Inertial Measurement Unit" which measures different aspects of the bike at any given moment for a vast number of functions.
ALSO READ: Everything we know about the upcoming Yamaha Bikes in Pakistan so far
The unit communicates with the Yamaha Ride Control System to provide different power modes with an option for the rider to adjust it to their own liking, slide control, lift control, launch control, linked ABS, etc. It is true that both the models have features mentioned above, but the R1M has some additional features such as throttle position, lap timings, lean angle and some more.
Keeping aside the technical features of these super bikes, styling is nowhere compromised. Yamaha has ensured that these bikes have the sleekest look. Detailing is done at a level that even the rear-view mirrors are aerodynamically designed.
Both the models R1 and R1M are delivered with a 4.2 inch TFT LCD screen which displays a bar display tachometer, accelerometer and brake pressure.
YZF-R1 has a price tag of INR 2,234,300 (PKR 36 lacs approx.) and YZF-R1M has a price tag of 2,943,100 (PKR 48 lacs approx.)
RELATED: Click here to find all used Yamaha bikes for sale in Pakistan