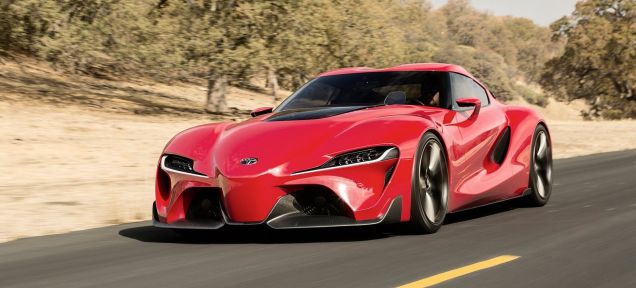 The upcoming Supra is a love child of Toyota and BMW
The news of a partnership between the German automaker BMW and Japanese automaker Toyota had been stirring rumors and confusing the people until a report in Nikkei Asia Review revealed that the two auto manufacturers are working on a new sports car platform.
Everyone knew about this, but the details were missing, and here it comes, the platform will fortify the next BMWZ4 and the recovery of Toyota Supra. Supra fans are already going crazy over the news and calling this a stupid move by Toyota because they believe the Supra brand has a lot of equity of its own. Most of the reactions are from the people who grew up in the '90s and have an emotional attachment to the Supra brand.
There is no word on how the vehicle will look like, except that they will take help from the Toyota FT-1 concept (pictured). The fact that the Supra and Z4 platforms will be combined should eradicate many rumors.
The BMW Z4 starts around $50,000 and has both four cylinders and inline six-cylinder engine configuration. Some car enthusiasts are expecting the Supra to be powered by a six-cylinder twin-turbo motor under the hood.