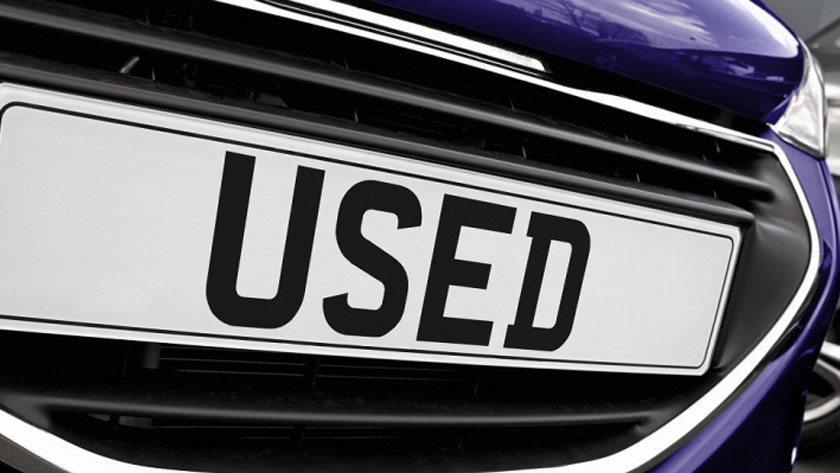 How to Inspect a Used Car Before Buying?
Buying a used car can be a challenging task for many people. One should be vigilant about checking all the necessary aspects of a used car before buying it. After people get their car inspection report, they usually ask whether to buy that car or not. You should not purchase a used car if certain things come up in the inspection report. This blog post will talk about those things.
Condition of the Engine: 
The condition of the engine can also tell you a lot of things. Engine oil must not be of creamy or coffee color. If this is the case, then it means that the coolant has been mixed with the engine oil.
Moreover, take the car for a test drive and check the engine oil once again. Open up the engine cap and check for sludge, which can indicate faulty engine parts.
Abnormal Noises from the Engine: 
If you find out that abnormal noises are coming from the engine, avoid that used car and do not buy it. A car's engine is a compact entity and must not give out abnormal noises. If this is happening, this means that something inside the engine is loose or faulty. This can lead to bigger problems in the future that can be very costly to get fixed.
Fluid or Oil Leakage: 
Be very cautious when you are purchasing a car with fluid or oil leakages. Get a test drive and check for these leakages periodically. There are several places of the car from where you can check for these leakages. You can check them from the engine cover, seals, hoses, and under the car. If there is no leakage, then the car is safe to purchase.
Exhaust Smoke: 
The first thing to look out for in the used car is the exhaust smoke. Note here that there is a difference between smoke and steam coming out of the exhaust pipe of a car. The steam is a usual occurrence in the winters, and this does not mean there is something wrong with your car. Usually, there are three types of exhaust smokes. Let's talk about white smoke that comes out of the exhaust pipe and it usually comes when engine coolant leaks and due to burning in the engine. If there is white smoke coming out even after the car has reached its normal temperature.
Blue smoke can also be coming out of the exhaust pipe of your car. This means that engine oil is being burnt in the combustion chamber of the engine. Thirdly, black smoke can also come out of the exhaust pipe and this appears when the vehicle is burning too much fuel.
Rusty Body Parts/Accidentals
Do not buy a car that has rusty body parts or is accidental. In order to check for this rust, you have to look at the pillars, body panel, radiator support, and boot. Rust makes a car's body weak that can be very dangerous for the car over time. Cars kept near the sea usually have this problem. Therefore, always check a used car for rusty parts before buying it.
Moreover, check if the car is accidental or not. Basically, the car's structure depends on two things one is pillar and chassis. Under the hood, at the front structure, there is radiator core support. If the car gets hit from the front, the impact will be on the radiator core support. You can easily check it by looking at the joints of radiator core support if they are at their right place then the car is non-accidental from the front, however, if there is some denting work done on it then it sure is an accidental car.
Learn Here: How to Identify an Accidental Car 
Paint check:
Aside from rust and accidental check, remember to check the car paint as well. There are two ways to check a car's paint one is manually and the other is with gadgets or equipment. It is difficult for a non-experienced person to check the paint with naked eyes.
Learn Here: How to Check Car Paint?
Check Tyres:
Check the tyre as well, the most important thing to check in the tyre is its tread as it will give you an idea if this is the right time to change the tyre or not?
Also Read: How To Check Your Tyre Tread?
Take a Test Drive and Check Suspension:
Always remember to take a test drive of the car to see if the suspension is in good condition. Drive the car over potholes and speed breakers to see if there is any weird or abnormal noise coming out of the suspension of the car.
Also Read: How To Check Your Car's Suspension? 
OBD (On-Board Diagnostic) Codes:
There are two types of these codes: history and permanent. You can check this with the help of a scanner attached to the car. Permanent code means that the problem that coincides with the code still exists in the car. Permanent codes can signal some serious problems with a used car, and you should not buy a car with OBD codes.
In order to hide faulty parts, many people copy the data of a car without any faults and paste it to the faulty one. Sensors, due to resistance, do not know the true health of the car. This thing cannot be detected by a scanner, and you need an expert to check certain body parts to decipher whether the system has been tweaked or not.
Watch Video: 
Stay tuned on PakWheels Blog for more informative content like this one and drop your thoughts in the comments section below.