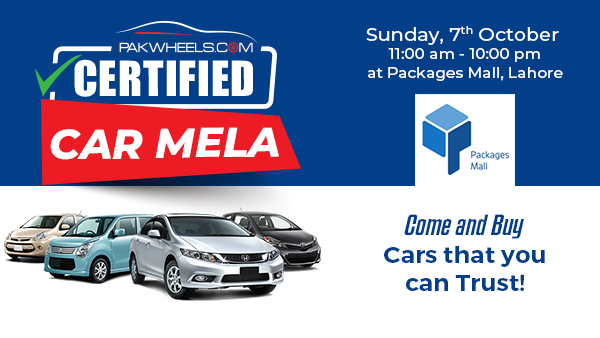 Used cars now have a warranty! PakWheels certified cars
Used car buying in Pakistan has always been a hassle process as there is no guarantee of the hidden faults in it. Used car buying or selling is a huge business in Pakistan and in fact it is booming to its fullest, if one look at the stats of last year then over 7 lac used cars were either sold or bought, aside from locally assembled used cars, Pakistanis imported 80,000 used cars as well.
For the very first time in Pakistan, PakWheels.com has introduced PakWheels certified used car service and give 100% guarantee of car's condition. Under this service, used cars get certified after thorough and rigorous inspection by latest equipment and expert technicians. The USP of this program is that it gives a repair warranty of 30 days or 1000kms to the buyer— in simple terms, it means that you can now buy used cars with a warranty.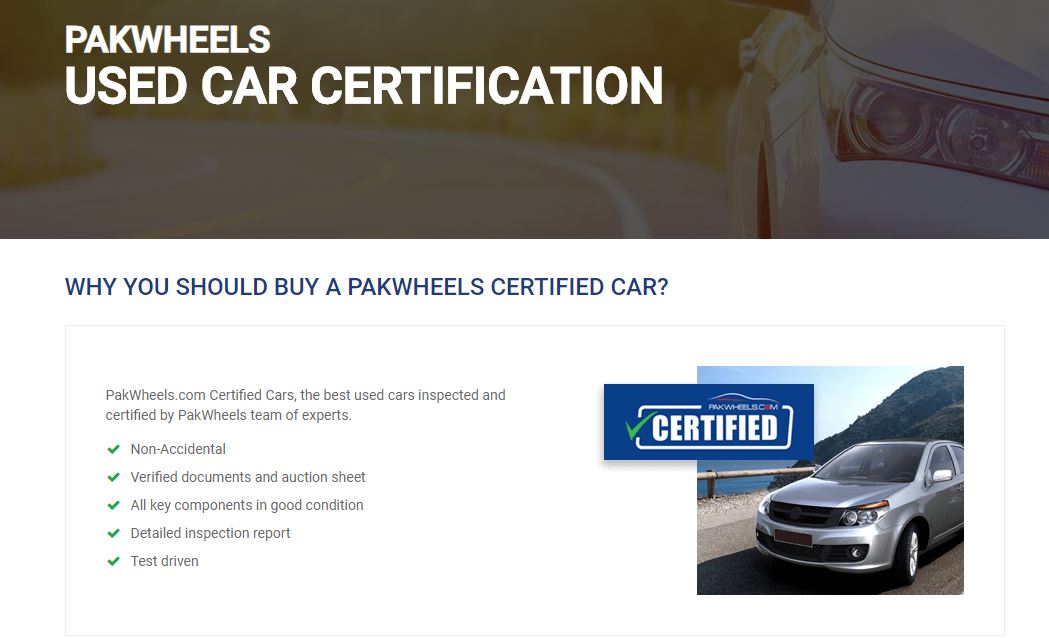 Read Also: Reasons why PakWheels.com Certified Car Mela should not be missed!
Despite the fact that used car business has a big share in the local automobile industry, it is also a fact that no seller gives any kind of warranty and there are also cases reported by local media outlets that after some time of buying a used car, problems arise in the vehicle and sometimes it is also revealed after buying that the car was accidental. Some people do take experts opinion before buying a used car, they thoroughly get the car checked from their trustworthy mechanics, but still, there is no guarantee whether he has pointed out all the faults in the car, which costs the buyer millions of rupees.
Remember to contact PakWheels.com whenever you are buying a used car, we inspect, certify and give warranty that the car is fully functional, it is non-accidental, all documents and auction sheet are verified, all key components in good condition, detailed inspection report, and we also test drive the car.
To make it more easy and convenient for the buyers, PakWheels.com is organizing first-ever Certified Car Mela at the Packages Mall Parking on Sunday 7th October 2018, where potential buyers will have hundreds of certified cars to choose from including local and imported cars. Each of the cars will have a detailed report attached to it so that buyer can easily make his mind as to what car is best for him.
Buckle up, and visit Packages Mall Parking on Sunday 7th October 2018, to buy a certified and guaranteed used car with no hidden faults.