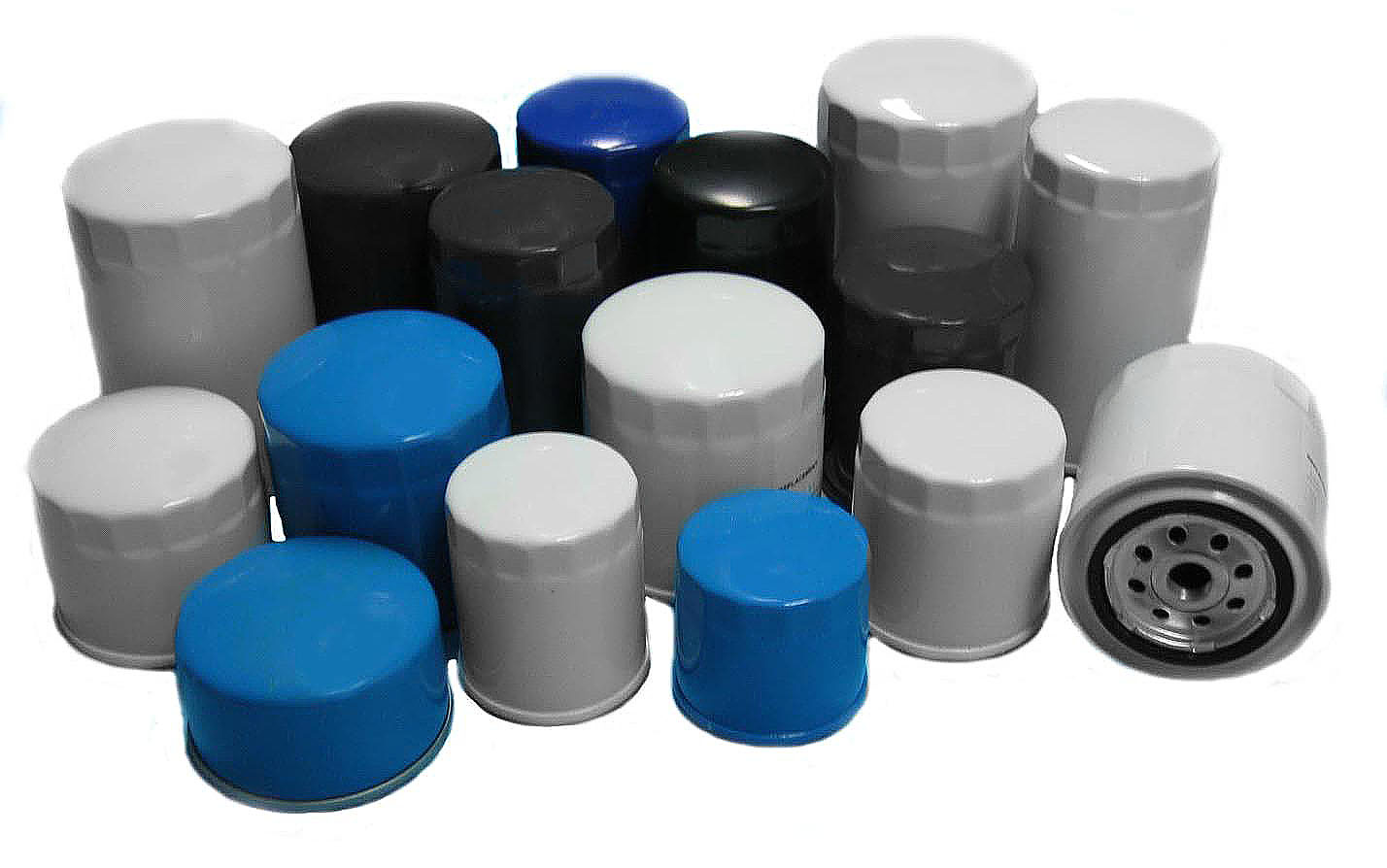 Using Quality Oil Filters Can Improve Your Engine's Life
All engine lubrication systems include a filter to help keep the engine oil clean. After a certain period of use the filter will become clogged, requiring replacement of the oil filter.
How well a filter removes unwanted particles is directly related to the ability of the filter to remove the smallest of the dust particles. The smaller the size of particles removed the better the filter. We use the term "Micron Rating" to classify the ability of the filter to remove the smallest particles. Most genuine engine oil filters have a Micron Rating of 15 to 20. That is why genuine oil filters cost more than non-genuine filters.
1 Micron = 0.001 Millimeter

To give you an idea of what we mean by Micron Rating a comparison is given below:
So if you use an oil filter that has a Micron Rating of more than 20 Microns, you can expect the life of your engine to be reduced accordingly. In Japan, the engine oils and oil filters available are of such high quality that Japanese car owners do not have to bother to have their engines overhauled. It is cheaper and convenient for them to just replace the car after driving it for 5 to 6 years.
Most people know that a filter has to be changed, but they make the mistake of buying the cheapest one. In the long run, this will not be cost effective, as the life of the engine will be reduced considerably and you will end up paying more for the repair costs.
The Micron Rating for Fuel Filters of diesel engines, non-CRI (Common Rail Injection), is 5 Microns. CRI Fuel Filters are 10 Microns for the Pre-Fuel Filter and 2 Microns for Main Fuel Filter. To help keep your fuel injection pump and injectors working in top form, it is very important to use fuel filters of the recommended rating. One of the reasons for the high rate of fuel injection pump failures in Pakistan, is the use of fuel filters with ratings higher than those recommended. Some other reasons that can cause the diesel fuel to damage your fuel injection systems are:
| | | |
| --- | --- | --- |
| 1. | Use of steel drums for storage- | after a while they become rusty which causes premature failure. |
| 2. | Use of old jerrycans for storage- | these are hardly ever cleaned so fuel gets contaminated. |
| 3. | Long storage of diesel fuel- | diesel fuel will start to deteriorate after three months. |
| 4. | Lack of oil water separators – | oil water separators help to remove the water in the fuel. |
MICRON RATING KOMATSU FILTERS

Take a look at this diagram below. It will give you idea how small a micron is: