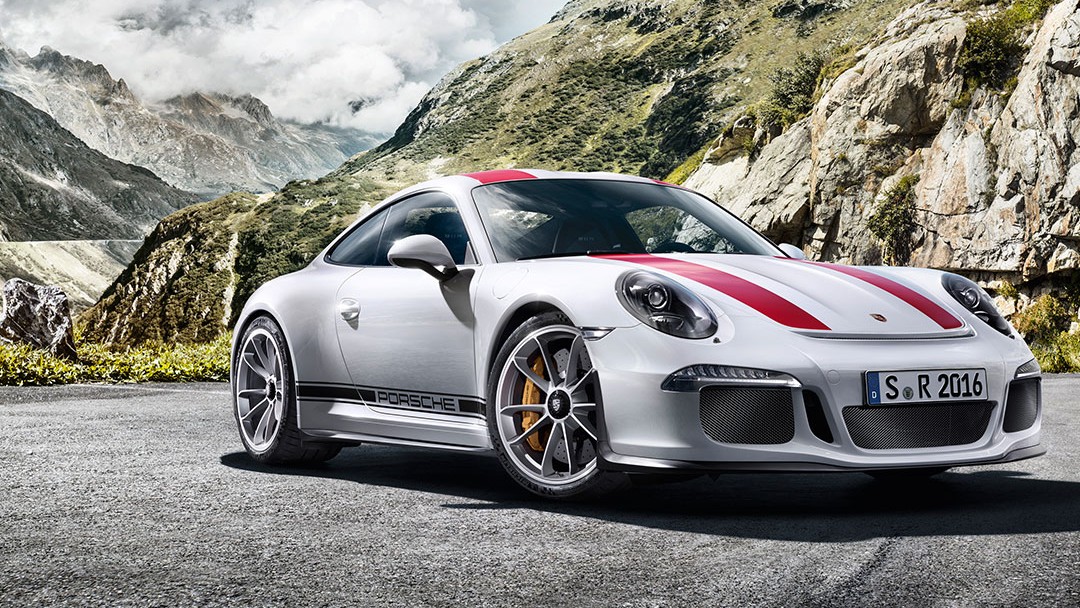 Video: Watch Porsche Teaching You How To Get Ready For A Race
Porsche launched a new hardcore and pure 911 R for all the Porsche enthusiasts who had issues with the GT3 Porsche. The new 911 R was put up on display at the ongoing 2016 Geneva Motor Show. Only 991 units of the car will be made, and amazingly, all of the cars had been sold even before Porsche showcased it at the show.
The recipe for the new car by German automaker was simple, make it simple and make it fast. The car still has its 4-liter turbocharged flat-6 engine producing 493 hp and 460Nm of torque. But instead of some fancy double clutch automatic gearbox, you get a simple bare bone 6-speed manual transmission. The car has the top speed of 200 mph.
Also Read: Ten Super Cars Revealed At The 2016 Geneva Motor Show That You Must See!
Now recently, after seeing them the immensely positive response from both the general public and automotive community. Porsche has announced that they will be taking their new star child to the rally racing. Porsche said,
"Join two Porsche enthusiasts on the road to perfect vehicle control – a driving training with Porsche works driver Patrick Long. Their goal: complete a stage of the Tour de France Automobile of 1969. An homage to the legendary 911 R, which achieved an outstanding triumph in this popular rally event,"
Porsche has announced they will be teaching new owners how to race and drive the new 911 R, and they have asked their works driver Patrick Long to help you with the first lesson, the warm-up.
2017 Porsche 911 R is the second most expensive car in the Porsche catalog. The car is all about racing and driving thrill. Porsche will be launching more lessons in coming days. Watch the video below: