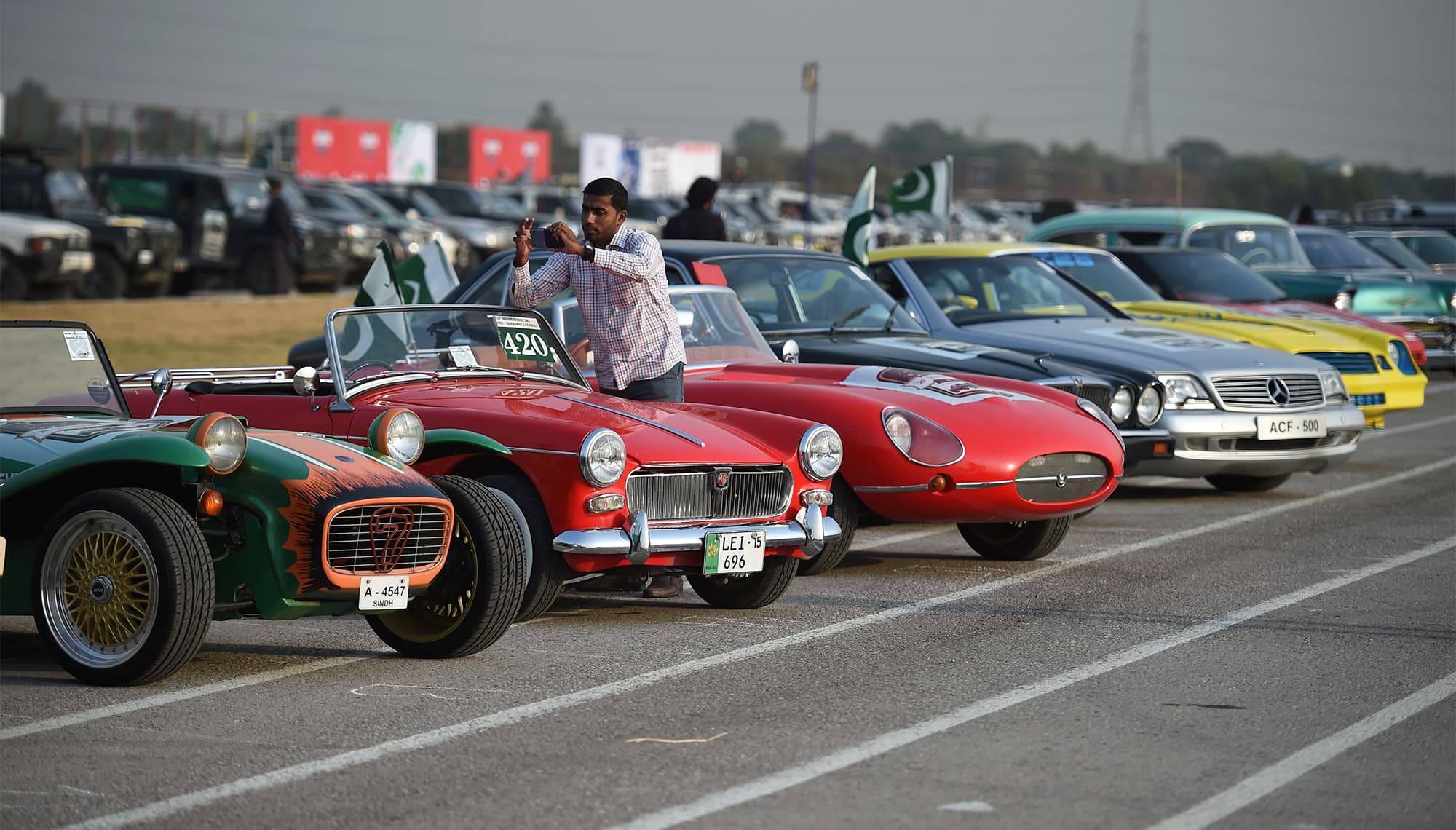 Under the 10th Annual Vintage Car Rally on Sunday, a grand display of classic vintage cars was put on in the Peshawer Services Club. The last stop of this vintage car rally is the Quaid-e-Azam Mausoleum in Karachi. Note here that the past rallies ended in Peshawer and started from Karachi. This rally is being organized by the Heritage Motoring Club of Pakistan, Classic Land Rover, and the Tourism Corporation Khyber Pakhtunkhwa.
The rally commenced from the Torkham Pak-Afghan border on Saturday. Vintage and classic car enthusiasts from all over Pakistan came to Landikotal Cantt to take part in the vintage car rally. Majority of them came from Lahore, Karachi, and Islamabad. At the start of this rally, residents of the Landikotal area enjoyed it while standing on the roadsides. The rally will reach Karachi on 29th November 2019.
Vintage cars that took part in the rally include 1939 Rolls Royce Silver Wraith, 1960 Ford Thunder Bird, 1967 Austin Mini, 1957 Humber Hawk, 1957 Willy's Jeep, etc. 
This vintage car rally will not go directly to Karachi. Instead, it will make several stays in different cities. These cities include Islamabad, Lahore, Bahawalpur, and Gumbat before the rally reaches Karachi. There are approximately 60 vintage cars in this rally. Asim Durrani, CEO of Land Rover, stated:
He started this rally with some of his friends approximately a decade ago. At that time there were just a few vintage cars that took part in the rally. This year the response from vintage car enthusiasts is overwhelming. 
Ishtiaq Urmar, Provincial Minister for Forest and Environment, inaugurated the vintage car rally at the Peshawar Services Club. The purpose of initiating the rally from KPK is to appreciate the scenic beauty of the province and to highlight its tourism potential. These motoring events also provide a platform for motoring enthusiasts to showcase their passion. 
Drop your thoughts in the comments below regarding this vintage car rally and stay tuned for more news-related and informative content.