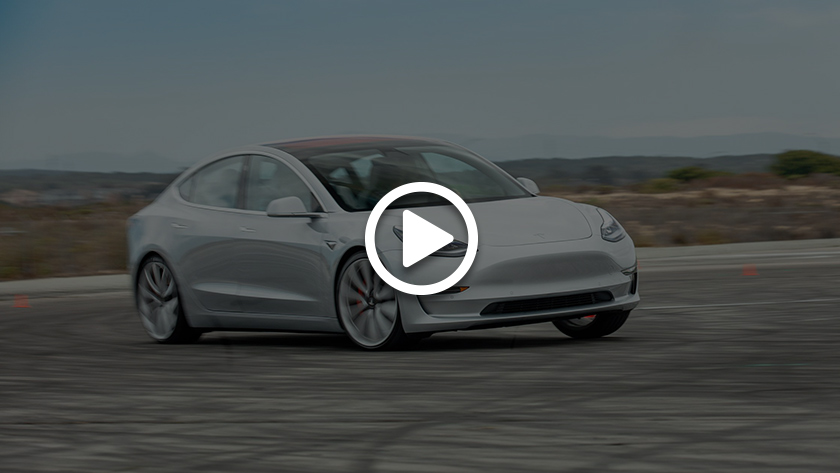 Watch Tesla Model 3 Owner's Review
The much-awaited user video review of Tesla Model 3 is here.
Keeping with the tradition of bringing detailed and exclusive car owner's review, PakWheels.com has once again brought the owner's review of Tesla Model 3 for its readers and viewers.
Note that Tesla Model 3 is a mid-size, compact, all-electric sedan manufactured by Tesla Motors. The company took the car market by storm when it started its production in July 2017.
Tesla offers two variations of the Model 3 – the rear-wheel-drive, Mid Range Battery model and a Long Range Battery model. Premium add-ons include 12-way power-adjustable heated front seats, a premium audio system, two USB ports for rear-seat passengers, etc.
Read Also: The First Tesla in Pakistan has Landed and It's a Beauty
Moreover, as 1-speed fixed gear car, Tesla Model 3 comes in rear-wheel and all-wheel drive options. The one in the owner's review is a rear-wheel drive. It is 4,690 mm in length, 1,930 mm in width and 1,440 mm in height. Furthermore, it has a wheelbase of 2,880 mm.
Specifications of Tesla Model 3: https://www.pakwheels.com/new-cars/tesla/model-3/long-range/
The car is available in many countries including China. After the US, China is the second-largest market for the Model 3.
Tesla Model 3 has different features including adaptive cruise control, lane departure warning, emergency braking, autosteer (semi-automated steering), auto park, etc. Additionally, the car has no knobs and buttons and everything in the car is controlled by a touch screen panel.
For this and other automotive industry related news both from home and abroad, stay with PakWheels.