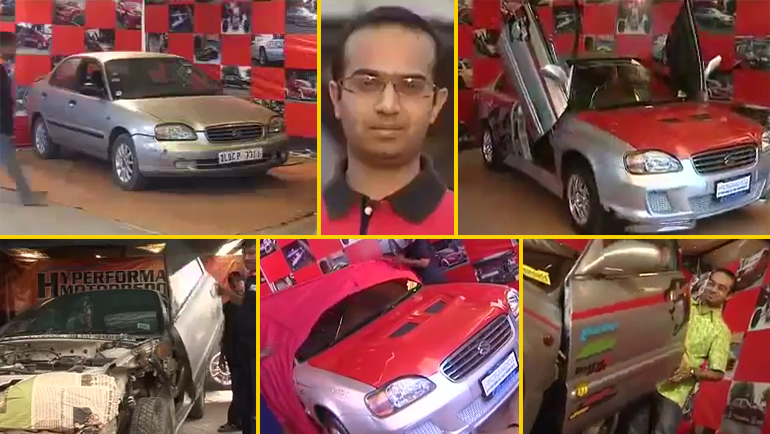 Watch The Indian Version Of Pimp My Ride Putting Lambo Doors On A Baleno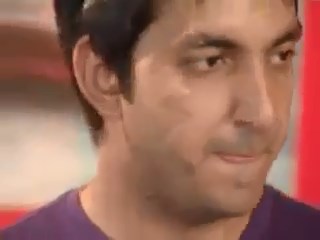 In every man's life, there comes a time when he knows he has effed up. And this is the precise moment when it dawned upon Aman how horribly everything has gone wrong. How he thought would be the best day of his life, turned out to be the saddest day of his life. But it's okay…at least, he now owns a red and silver Suzuki Maruti Baleno. Although I am not sure if it helps or making it worse.
Following is the video of India's first car modification auto show. An Indian Pimp My Ride, if you will. We must thank our friends at AE, who posted the video. The premise of the video is same as it was of American car modification show. And two things are exactly the same in both shows, modifications that don't make any sense and awful acting.
I like it how the owner first says he likes Lamborghinis, and then the shop boss tells the owner how they will fit the Lamborghini doors and then suddenly he is telling to the camera that they have a big surprise in store for the owner in the form of those doors. And the fact that the guy spraying the car is not wearing any mask. I guess he too likes to live dangerously. Those stickers must have added, like a tonne of horsepower.
It's all fun and games until you end up with a silver and red Baleno with Lambo door. Watch the video below.

Indian Version of Pimp My Ride Puts Lambo Doors on a Crappy Suzuki Sedan from Aiza Raees on Vimeo.