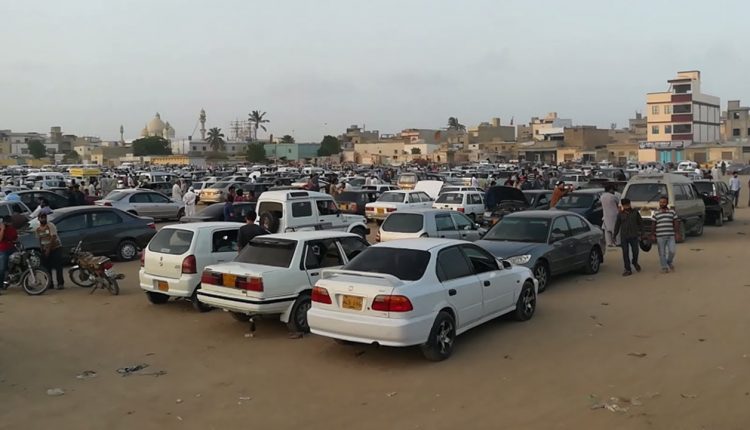 Why are Karachi Registered Cars Cheaper?
Today we have brought an informative piece for our readers, and this is about the low price of cars in Karachi compared to other cities. We will use Toyota Grande as an example in this piece.
The Curious Case of Toyota Grande: 
We came to know about it, when a consumer asked us about the price of Grande 2018, driven around 21,000 kilometers. We told the user an estimated cost as per the Lahore market. The consumer, who was from Karachi, contacted us again and said that he bought the same car in the same condition in Rs100,000 cheaper than our shared price.
This news prompted us to do some research, and we found that cars in the metropolitan are indeed cheaper than the rest of the country. We earlier estimated the price of this 2018 Grande around Rs3.4-3.5 million, while it costs about Rs3.3 million in Karachi. We decided to find the reasons behind this low price.
Why So Cheap in Karachi? 
The first reason is that people in Punjab are hesitant to buy cars with Karachi's number plates. The consumers believe that police will stop and probe, and has more legal issues if the vehicle has Karachi registration.
The consumers also have concerns about the transfer and token payment of vehicles from other cities; hence, they tend to be sold at lower prices.
Is this an Issue? 
However, this is not a serious issue; you just need to check the papers in detail when buying the car. You should go to Sindh Excise Department and get the vehicle transferred on your name.
Furthermore, you can transfer the car to Lahore by completing its paperwork and submit to Punjab Excise. You can also submit the token online as authorities have launched apps and websites for this purpose.
Other Reasons for Cheap Cars in Karachi:  
Our research further revealed that other minor reasons behind cheap cars in the metropolis are:
Cars from Karachi are rustier due to the weather

Imported vehicles are prioritized in Karachi; hence, the price of locally manufactured ones is lower

Karachi is the biggest city in Pakistan, and our research shows that bigger the city, more reasonable the price

More you travel towards the north; the vehicles will get more expensive
Final Verdict: 
PakWheels confirms that cars with Karachi number plates are cheaper as compared to vehicles registered in other cities. However, the concerns around Karachi registered cars are baseless because you can tackle them by completing your paperwork correctly.
Watch Video:
You buy Used Cars from PakWheels are very reasonable price with a wide range of choice.