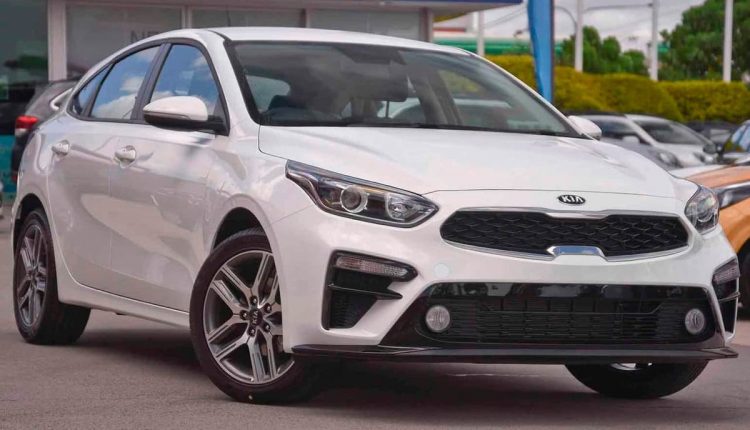 Will KIA Cerato give a tough competition to Corolla and Civic?
The 1300cc-1800cc segment has always been dominated by Toyota and Honda in Pakistan, but there may be going to be a new entrance in the market, KIA Cerato. The South Korean company is reportedly all set to launch the Sedan car in the country very soon. This will be an exciting addition in the segment, which has been rules by Major-Two for almost three decades.
Since the introduction of Pakistan's First Automotive Development Policy (ADP) in 2016, different new actors have entered in the country. KIA is among the leading ones. The company, which re-entered in Pakistan in 2018, has already made a foremost impact on local market. The company is currently ruling the crossover SUV segment through KIA Sportage. As per unofficial reports, the company has sold around 1500 units in month of October, 2020.
Furthermore, the company has shown a strong presence in 1000cc, as Picanto has shown a constant rise in sales in recent months. This shows that KIA is slowly but surely establishing a concrete base in Pakistan. Now, the company will enter in Pakistan's most famous segment, which is 1300cc-1800cc.
KIA Cerato Spotted in Karachi:
Last week, the social media was abuzz after four KIA cars were spotted in Karachi. Under the slogan #WeAreUnstopable, the company drove these cars across the metropolitan. One of the interesting presences was of KIA Cerato, because it has been long that local consumers have a new choice in the Sedan category. So, if KIA will launch this car, it will be very exciting for the buyers.
What Should We Expect from KIA Cerato: 
According to reports, KIA is reportedly launching Cerato with 1.6L engine under the hood. Also, the company probably will offer both automatic and manual transmission. This makes Cerato a direct competitor of Toyota Corolla Altis 1.6L.
If we compare both engines, Cerato produces 121hp at 6,000 RPM and 157Nm torque at 5,000 RPM. Meanwhile, Altis produces 120 hp at 6000 RPM and 154 Nm torque at 5200 RPM. This shows that Cerato engine is more powerful and efficient than its direct competition.
Salient Features of KIA Cerato:
These are salient internationally acclaimed features of KIA Cerato. We will also try to compare these features with Toyota Corolla and Honda Civic.
Automatic Front Headlights:
The company has installed Automatic Front Headlights in Cerato. The lights adjust their beam as per road conditions, for example if there is a vehicle in front of you, the headlights will adjust their beam towards the road and vice versa. Meanwhile, Corolla and Civic do not offer this feature, giving Cerato a better drive choice at night.
Tilt and Telescopic Steering Column:
Cerato has tilt and telescopic steering, and you can adjust the height and angle of the steering. This feature makes the driver's life very easy, as he/she can adjust it as per their convenience. Meanwhile, Corolla and Civic only offers tilt steering column, but not telescopic option.
Rear trunk light:
The KIA's sedan will come with rear trunk light, making it very easy for you to put luggage in it at night time. Meanwhile, both Civic and Corolla also offer this feature,
Dual-zone automatic climate control:
Cerato will come with dual-zone automatic climate control, mean driver and passenger can adjust their own AC temperature. Civic and Corolla also offer this facility, making all three vehicles in similar in this regard.
Rear seat heat ducts
KIA is offering rear seat heat ducts in the new Sedan, as these ducts keep back seat passengers warm or cold, depending on the weather. In comparison, Corolla doesn't offer this feature, while Honda Civic does have it. Henceforth, Cerato is equal to Civic in this segment.
Infotainment System in KIA Cerato: 
Cerato will come with 8-inch touchscreen infotainment system, with Apple CarPlay and Android Auto. This touchscreen will give a chic and executive look to car's interior. Meanwhile, Honda only offers this feature in Civic 1.5L Turbo, and Toyota has installed it in  both 1.8L and 1.6L Corolla Altis.
Steering wheel-mounted volume controls
Cerato will come wheel-mounted volume control as you can control the volume of your audio and video, with just finger tips. Meanwhile, Civic does offer this feature, while Corolla Altis 1.6L doesn't has the feature.
Cruise control:
Cerato will also offer cruise control in its cars, which is a great feature for both safety and fuel average. Meanwhile, Corolla Altis 1.8L and Honda Civic also offer cruise control. However, Corolla 1.6L doesn't have this feature
Forward Collision-Avoidance (FCA)
KIA will install this very important and vital safety feature in Cerato, making it a very safe car to drive for you and your family. However, both Corolla and Civic do not offer this feature, meaning they are less safe than upcoming Cerato.