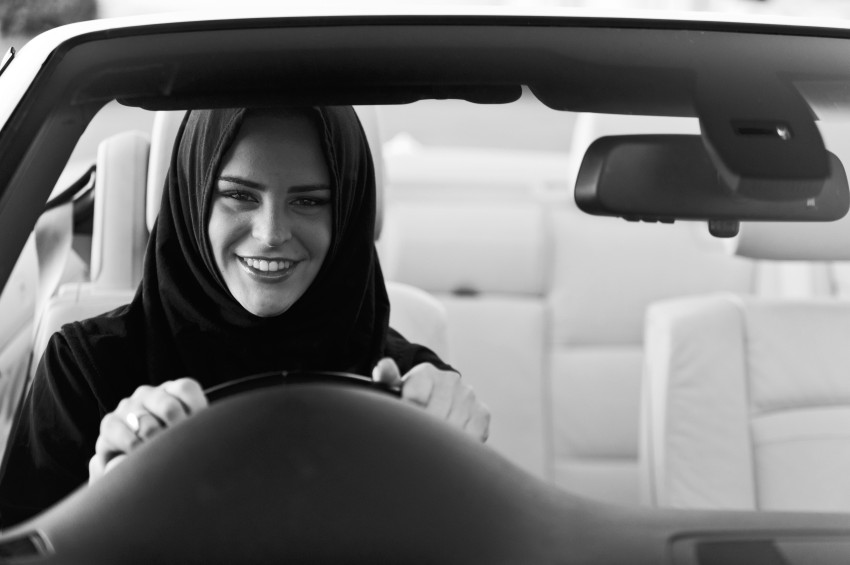 A Woman's Perspective on Driving in Pakistan
Pakistan is a male dominant country, no matter how much we say that the Pakistani women are liberal and can take stands for themselves, the reality hits us hard when you see the problems faced by women who drive.
When you see a male driver behind the wheel, the situation is completely different; men drive like they own the road, but when it comes to a lady driving, the entire scene changes.
Having experienced these issues on the road, I know how it feels when driving in Pakistan, you take one wrong move and the entire traffic is staring and glaring at you as if you are an alien who don't have a right to drive.
Mostly, I wonder why men behave in such a manner. I never found any proper answer, but I did find two kinds of men drivers. One who respects the fact that women can drive and it's no big deal, every beginner makes mistakes and learns from those mistakes by experiencing it on the road. The other kind is the one who has this fixed in their minds that women can't drive, and driving is only meant for men.
Being a woman driver myself, I know what it's like to be on the road with several eyes on you. It's difficult to drive on roads which belong to men, but women drivers are more careful and cautious as compared to male drivers. Most men drive rashly, while majority of women drive carefully, but they use the horn excessively, this I do accept.
In my first year of driving, I got into a very bad accident which was caused by the other person's mistake; I still remember how scared I was not because my new car was damaged, but because the person who hit my car was on a bike with two other young boys. There was a huge crowd on the GT Road, nobody had the courtesy to help me, but all they did was enjoy the whole scene. A few generous men did come to offer their assistance, but then the Islamabad Traffic Police came and sorted out the entire matter.
The reason for telling you this is because every time you will find an accident and if there is a huge crowd, it's either because the people are enjoying the quarrel between the two parties or it's a woman driver who has done something wrong.
At such times when you are in a problem the people who give you stares and glares are the ones who come to offer you help, not because they want to or maybe they do, but mainly because you are a woman.
Another common issue which is faced by women drivers is when there is a huge "L" written behind their vehicles, in Pakistan "L" indicates "Learner". So usually when men see women learner drivers on the road they try to confuse them by bringing their vehicle too near or by overtaking. If a woman takes a wrong turn, then everyone on the road starts giving those furious looks or pass comments which are not right, without even considering that if there is an "L" written behind the vehicle then it means she is a learner and there is room for mistakes.
Another huge problem which women face when driving is the dirty looks of the opposite sex, the moment they see a lady driving, male drivers try to bring their cars too close and pass indecent comments or in some cases start following. All these things just make the other person confused and can lead into serious damage like accidents.
Apart from these issues which are faced while driving, women also face problems when they have to take their cars to the workshop for maintenance. Mostly, car mechanics find women drivers inexperienced as they don't have any knowledge about the technicalities of the car and ask them for more money even for replacing small things like brake oil or tightening some nut-bolts.
Being a woman driver myself, I feel a lot on the road needs to be changed. Women are granted with driving licenses by the Government and there is a good reason for it. According to the Traffic Police Islamabad, women are characterized as more civilized drivers as compared to men. I don't say that all men drivers are prone to rash driving or being careless on the road or pass indecent comments, but this is the bitter reality which is faced by many women driving on the roads of Pakistan.
We say that Pakistan is an independent state where women get the liberty, but I'm sorry to say I don't feel the liberty in this country and particularly when it comes to driving in Pakistan. It's a male dominant field where women drivers are not treated properly. It's high time that men should realize this that women drivers must be given the same respect which they deserve while being behind the wheel.