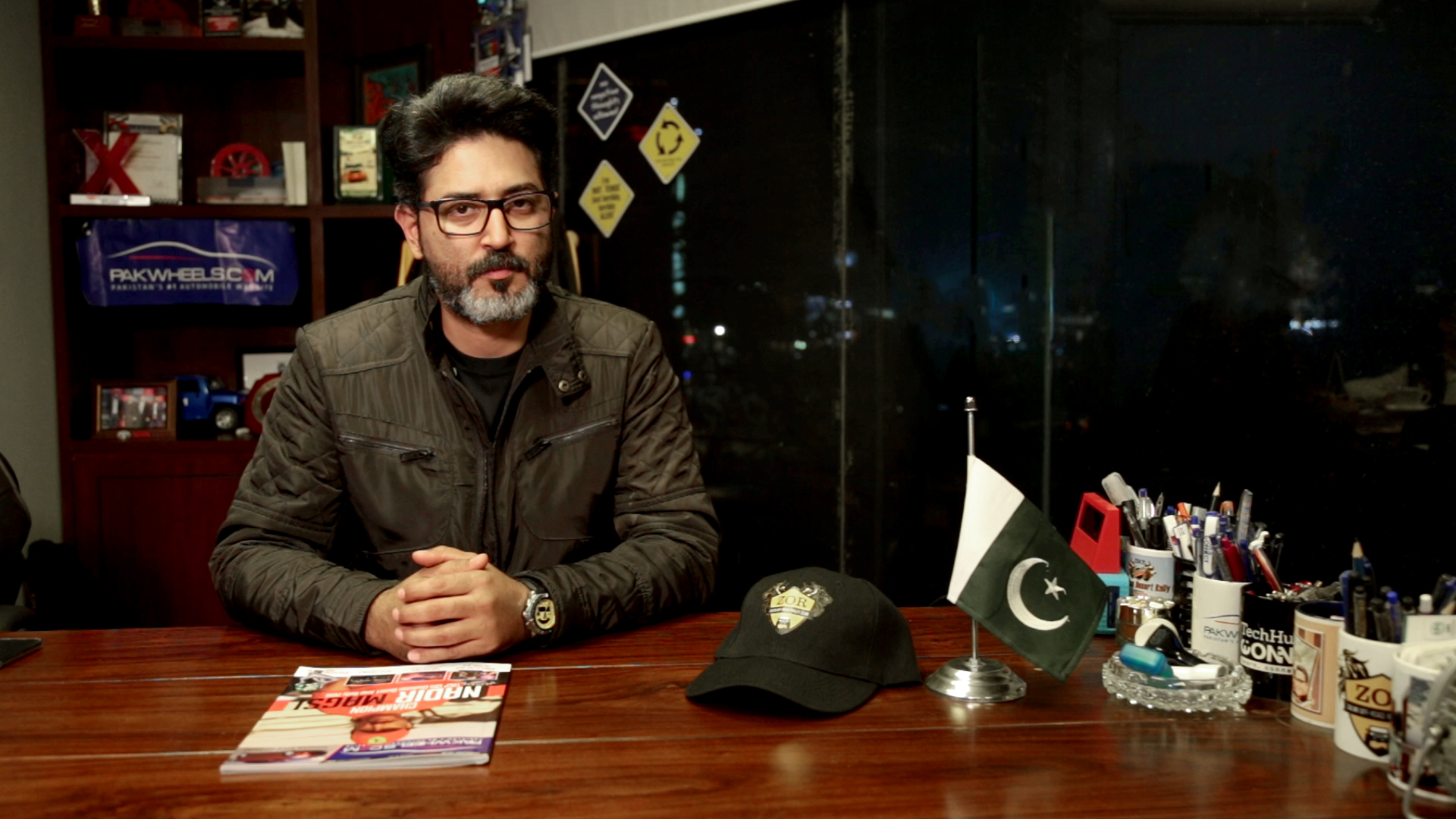 In conversation with Yasir Khan – An off-road rally driver
This time, PakWheels.com brings an exclusive interview of Mr. Yasir Khan, an off-road rally driver and a car enthusiast.
PW: Tell us about yourself?
YK: I am from Peshawar. Since my early childhood, I have been fond of cars, jeeps and bikes. I am a member of PakWheels from 2005 and have been actively participating on its forums. Moreover, for the past many years, I have been associated with many off-road rally clubs based in Peshawar. And from last year, I have formed Zalmi Off-Road Rally Club, a.k.a ZOR in Peshawar. Everything about wheels is my passion.
PW: When did you start participating in off-roading?
YK: I have been doing off-roading for the last 5-7 years with many different off-road clubs. After that, I worked with my friends to form our own rally club, and that's is how the ZOR  (Zalmi Off-Road Rally Club) came into existence.
PW: Tell us something about your adventure?
YK: In winters, last year, we targeted Naran to explore. We checked the weather forecast and kicked off our journey when it snowed heavily. Aside from our club, another club from Lahore was also there to explore the area. We went all the way to Batakundi, which is undoubtedly a great achievement for me and for our club.
Due to heavy snowfall, Naran and its surrounding areas become ghost towns, which helps one to explore the nature in its whole glory. The moments that are spent doing off-roading with nature is indeed a great treat. The whole experience is unexplainable. I have seen how off-roaders help each other in passing and reaching the destination, it's such a thrill, which can't be explained in words.
Read Also: In conversation with Ghazanfar Agha – a car collector and a rally driver
PW: When did you first realise your love and passion for cars?
YK: My passion for cars started back in time when I tried my father's car for the first time. The engine sound coming from the car was just amazing; every auto enthusiast can relate to this feeling.
PW: Tell us about your vehicle collection.  
YK: I have FJ Cruiser for off-roading, moreover, I also own VG Jeep, Land Cruiser, Celica, Cressida etc. And as far as the bikes are concerned, I have high-end bikes, vintage bikes, trail bikes, scooters etc.
For a fact, many people don't know that I have a collection of more than 150 11:8 scale cars and all are high-end models.
PW: Have you modified your cars?
YK:  Well, six-seven years back, there was a trend in US called sleepers trend and that I copied. It was basically a trend in which a car should be old, should look stock, but should have a very powerful engine. I got a 1978 Cressida as I like this particular car a lot, and after getting the car I put Supra's engine, drivetrain in the car and also LSD, which made the car very powerful – meaning its torque was increased exponentially. I did the same with my Silica, in which I've put V8 4000 engine.
PW: What made you love off-roading?
YK: Well, I belong to KPK, there is so much natural beauty in this part of the world. And to explore that beauty I started doing off-roading, which eventually became my passion.
PW: Tell us about the events that you have participated in?
YK: To be honest, I have attended and participated in many events that I have lost the count. I believe that I and my friends were trend makers of off-roading in our area.
According to me, there are two parts of off-roading, one is touring/adventure and the other is racing. People usually consider me doing both, but my inclination is towards touring and exploring Pakistan. Both the parts of off-road rallying are exciting; however, the racing part is getting more support from the Government and Pak Army, which is good but should be regularised. There should be some rules and SOPs to be followed by the drivers. God forbids if something happens on the track, so with the SOPs, one can know what to do in that situation.
The government should make motorsports off-road authority and guidelines, so we can take our motorsports to a world-class level. Our drivers are amazing; full of potential, they can compete with anyone around the world, but my stress is that government should regularise off-road rallying, as it would be of great help to those who are participating in the rally.
PW: Share your thoughts about Sarfaranga rally?
YK: The best thing about Sarfaranga rally is travelling through Swat to Sarfaranga. The track is so beautiful, and the destination it's just breathtaking. The Sarfaranga rally organized by PakWheels was amazing. From people to the atmosphere, everything was pretty good. I would applaud the efforts of PakWheels that did a phenomenal job by organising the event.
PW: What would you suggest for those who want to do off-roading?
YK: I welcome all who are coming to do off-roading, but let me tell you that it's a dangerous sport. You have a big responsibility on your shoulders to protect yourself and not harming others. Be very mindful, with a cool head and a hot foot; a proverb used in drivers fraternity. So, remember to remain cool in all the situations and enjoy yourself.
PW: Any suggestion for PakWheels.com and its viewers?
YK: I am a PakWheeler and the best thing that PakWheels has done for the auto industry is that it has gathered all auto enthusiasts in one place, which is not easy to achieve, but with their enthusiasm and passion, they have changed the whole car scene in Pakistan.