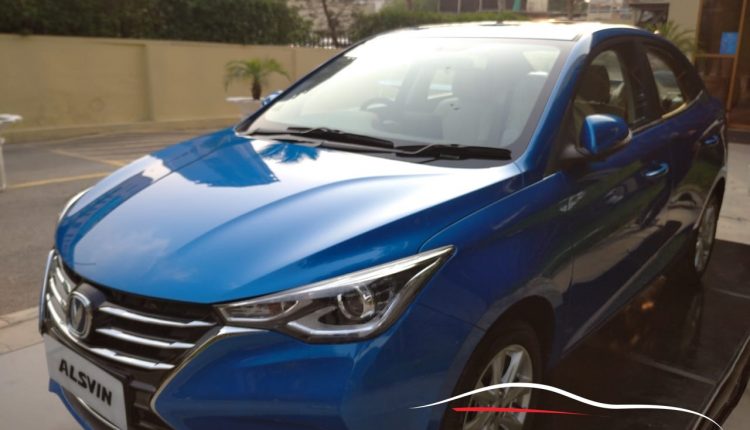 'Zero is a New Hero' in Pakistan Auto Market 
The number zero has apparently become a new hero in Pakistan auto market, and the recent case of Changan Alsvin proves this. Didn't get it? Don't worry; we are here to explain it. 
So, as per recent media reports, Changan Master Motor received 17,000 pre-bookings of recently-launched Alsvin. Henceforth, the company had to close the bookings. Different media outlets and websites reported it in the sense that Changan had received 17,000 booking orders, mean it has sold 17,000 Alsvin units, which was not the case. These media reports are totally wrong because it is simply not possible.
The Truth:
Let us explain the real truth behind the media reports of "17,000 bookings." Actually, Changan announced a 1-year free maintenance service to 1000 consumers, who will win a lucky draw. To get that free service, 17,000 people filled pre-booking form on Changan's website, means that they showed interest in winning that 1-year maintenance service, however, just 1,000 won that opportunity. In simple words, the company didn't sell thousands of Alsvin units in only two days; instead, it is the number of people who just wanted a free service, and that is it.
Which Number is Achievable? 
Let us tell you how many cars Changan can produce and deliver till June 2021. According to our reports, Changan Master Motor is manufacturing 10 Alsvin vehicles per day. This means, it can develop maximum 300 cars in a month if manufacturing plant works nonstop. So, 300 cars per month mean that it will manufacture a maximum of 1800 cars by June.
It is pertinent to mention that Changan has announced that it will deliver Alsvin in June 2021. So, the calculation shows that the probable number is 1,700, not 1,7000.
Most media outlets shared the news without understanding Pakistan auto market, how it works, and the process of car manufacturing. To achieve, the  number of 17,000 is not logistically possible till June 2021. Hence, it is a false news. 
Curious Case of 'Public Booking': 
Another side of this whole pre-booking scenario is that Changan announced only lucky draw winners could book the new sedan on January 11th to January 13th. "The booking for the public will be opened on January 14th," the company said. However, later reports mentioned that people, who were not even in the lucky draw winners list, booked Alsvin from January 11th to January 13th. Meanwhile, on January 14th, when people went to Changan dealerships with their Pay Orders, the company closed the bookings, saying it has received the required orders, meaning the public couldn't book the new sedan. 
A large number of consumers objected and protested over it. They said that they didn't get the opportunity to book new Alsvin. Furthermore, the company has not issued any statement over this issue, till date. 
The case of MG: 
Earlier, similar unverified media reports circulated regarding MG Motors. Those reports suggested that MG has booked 10,000 MG HS, soon after the launch of the car. However, PakWheels proved those reports wrong, as we explained that the number is not technically achievable. We need to understand that MG Motors has recently acquired Green Field Status under Automotive Development Policy 2016.
Under the policy, every car manufacturing company can import 100 units of a single variant of its models with tax relaxation. For example, MG can import 100 units of HS, and 100 units of its electric variant ZS, with a 50% rebate in Customs Duty while paying complete Sales Tax and Regulatory Duty. Meanwhile, the company has to pay 100% Customs Duty on its 101st CBU unit. 
It is pertinent to mention that ADP states that the company will only get this benefit if it will manufacture that car locally. Otherwise, it has to pay full duty and taxes on all CBU units.
Furthermore, if we look at current international market circumstances concerning COVID-19, we will know  that it is next to impossible to get the containers to import 10,000 cars. The imports are facing delays as ports are either halted or decreased across the world, due to COVID-19 restrictions. 
So, we want to say that media outlets should share or report such news after understanding the local car manufacturing industry. These numbers seem good in reading; however, one should understand whether it is possible or not. At PakWheels, we bring you the auto industry related news after proper research and authentication because we know the Pakistan auto market and how it works.
For more news, views and reviews, keep visiting PakWheels Blog.