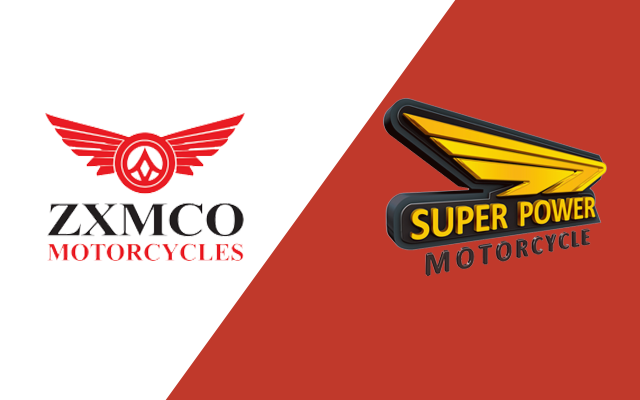 The trend of importing completely built units (CBUs) mostly from China is on the rise in Pakistan. The calendar year 2017 has brought good news for the consumers with the introduction of some new machines in the market, especially in the higher engine displacement segment.
For Sale on Pakwheels: Motorcycle
Let me come straight to the point of interest, in the earliest quarter of 2017, Zxmco a very low-profile Chinese manufacturer and Super power (Pirani Group) committed to introducing 200cc engine displacement motorcycles in Pakistan. Finally, the time has come, Zxmco KPR200 and Super Power Leo 200 are available in the market and many of the interested buyers are eager to know the specifications and a comparison of these machines.
The Zxmco KPR200 or popularly known as Lifan KPR200 is originally manufactured by Chinese-owned motorcycle company called Lifan. A 198cc water cooled single cylinder 4-stroke engine coupled with 6-speed hand-clutch transmission to power the KPR200. The valve train is a SOHC having 2 valves per cylinder. Adequate bore and stroke dimensions and an impressive compression ratio of 11:1 enables the KPR to produce a whopping 17 bhp at 8000 RPM and 12.5 lbs-ft of torque at 6500 RPM. The KPR uses a Lifan patented electronic fuel injection (EFI) instead of traditional carburetors, which adds valuable points in its favor.
The Superpower Leo 200 is actually produced by Loncin also a Chinese manufacturer under the name GP200. It is powered by a 197cc air cooled single cylinder 4-stroke engine. The original version has a 6-speed transmission but the Pakistani version has only 5 gears at its disposal. It is an overhead valve (OHV) engine with a compression ratio of 9.2:1, enabling it to produces 11.2 lbs-ft of torque at 6500 RPM and 16.7 hp at a slightly higher 8500 RPM as compared to the KPR. The Leo 200 uses carburetor based fuel system.
Technical Specs Comparison:
A detailed comparison chart below shows the engine technical specifications, frame, suspensions, brakes and other physical information on the two motorcycles.
Zxmco KPR200
Superpower Leo GP200
Engine Displacement
198 cc
197 cc
Engine Type
OHC, Single cylinder, four-stroke
OHV, Single cylinder, four stroke
Power
17 hp @ 8000 RPM
16.7 hp @ 8500 RPM
Torque
12.5 ft-lbs @ 6500 RPM
11.2 ft-lbs @ 6500 RPM
Compression ratio
11:1
9.2:1
Bore x stroke
65.5 mm x 58.8 mm
63.5 mm x 62.2 mm
Fuel System
Electronic Fuel Injection
Carburetor
Cooling system
Water-cooled
Air-cooled
Gearbox
6 speed
5 speed
Starter type
Electric
Electric

Frame, Suspension and Brakes Information

Frame Type
Steel
Steel
Front Suspension
Telescopic forks
Telescopic forks
Rear Suspension
Mono shock
Mono shock
Wheel
Alloy
Alloy
Front tyre
90/90-17
90/80-17
Rear tyre
120/80-17
130/70-17
Front / Rear brakes
Disc/Disc
Disc/Disc

Physical Specifications

Dimensions
81.1″ x 29.9″ x 43.5″
78" x 27.6" x 42.5"
Wheelbase
52.4"
52.8"
Seat Height
30.5"
30.7"
Fuel Capacity
14 Liters
16 Liters
Top Speed (in kph)*
>120
>120

The Pricing

Price (in PKR)**
245,000
170,000
 * The top speeds mentioned in the table are specified by the manufacturer, real world numbers may differ.
** The prices may vary in different cities across Pakistan and are a subject to change as per manufacturer's consent.
Now let us come to the comparison, both motorcycles have more or less same engine displacements but the KPR uses a better water-based cooling system in contrast to Leo's air cooled system which means that the KPR has better heat dissipation, which results in higher horsepower at a slightly lower RPM as compared to the Leo 200. KPR has an overhead valve camshaft (OHC) engine. The OHC's run cooler as compared to OHV engines, have better compression ratio and produce more power than OHV engines. The KPR is also equipped with a better EFI based fuel system instead of the carburetors.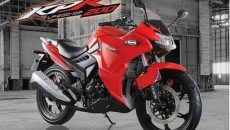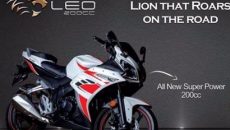 Both machines have a steel frame, fitted with telescopic fork shocks at the front and an adjustable mono-shock at the rear. Both motorcycles come with disc brakes at both front and rear tires. As far as the physical dimensions are concerned, the Leo 200 has a slightly longer wheelbase, higher seat and a bigger fuel tank as compared to the KPR.
These motorcycles have aggressive seating stance and separated handlebars which make them qualified to fall in sport or adventure sports category. The swift throttle response and adequate handling capabilities make them a fun and pleasurable ride. The bikes are paved-road friendly and might not perform well if exposed to difficult mountainous or uneven terrains. As far as the long tours (especially of the Northern Pakistan) are concerned, I would not recommend any of these because of their limited off-road capabilities and tiresome sitting positions for extended journeys.
Last but not the least, the spare parts, the major hindrances in buying an imported bike is the availability of spare parts and after sales maintenance. The consumer is often reluctant to buy these machines in spite of their upgraded features and better engines due to the unavailability of the spare parts which is justifiable to every extent. Superpower has claimed that they are manufacturing the spare-parts in Pakistan for the Leo 200 and they will not be a point of concern for the prospective buyers. Moreover, Zxmco dealers are also promising the customers to provide the spare parts but on order.
Although there is a significant price difference between KPR and LEO but both of them justify their respective price tags keeping in mind the features each of them has to offer. The higher priced KPR has a better engine, slightly more power, and a better build quality. On the other hand, Leo offers an adequate package at a much more approachable price tag.
In a nutshell, the dynamics of Pakistani motorcycle market have started to change and consumers will finally be abe to witness some healthy competition in the 200cc category. Both machines are pleasant to look upon and fun to drive. If the manufacturers/suppliers are able to provide good after sales services, easy and timely availability of parts across the country then they can create a very strong customer base and sell these motorcycles in overwhelming numbers. Let's see how these two motorcycles perform in the upcoming months and hope to see some new additions to the product line of other manufacturers as well.