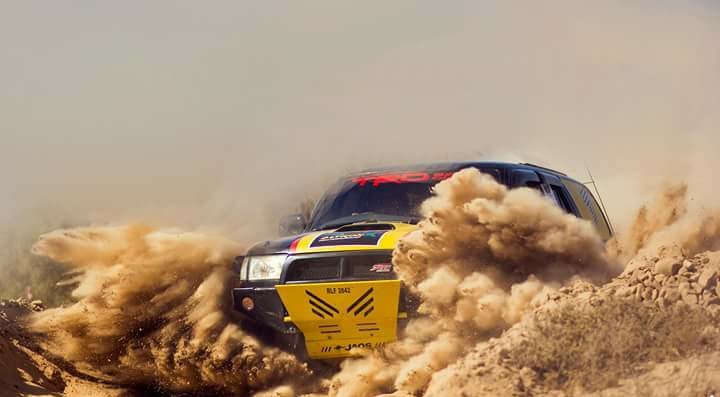 12th TDCP Jeep Rally Concludes Successfully
The 12th TDCP Cholistan Desert Rally arranged by Tourism Development Corporation of Punjab has successfully reached its conclusion.
Each year, Pakistan's premiere racing event keeps getting better and attracts hundreds and thousands of rally enthusiasts and motor-sports lovers from all over the country. Following are the rankings at the end of this event:
Category A:
1rst: Nadir Magsi

2nd: Ronny Patel


3rd: Ans Khakwani
Tushna Patel emerged as the winner in the women's category in the stock category.
Category B:
1rst: Aamir Magsi
2nd: Faisal Shadi Khail
3rd: Awais Khakwani
Category C:
1rst: Dr Noor ullah
2nd: Gohar Sangi
3rd: Muhammad Rafiq
Category D:
1rst: Zaffar Khan Baloch
2nd: Farooq Ahmed
3rd: Shaheen Iqbal
And following are some pictures and videos of different rally runs by the competitors:
Cholistan jeep Rally 2017
<3
More videos coming soon
Like comment share 🙂

Posted by UHA bahawalpuris on Monday, 13 February 2017
Accident 🙁 🙁 jeep Rally #16

Posted by UHA bahawalpuris on Sunday, 12 February 2017