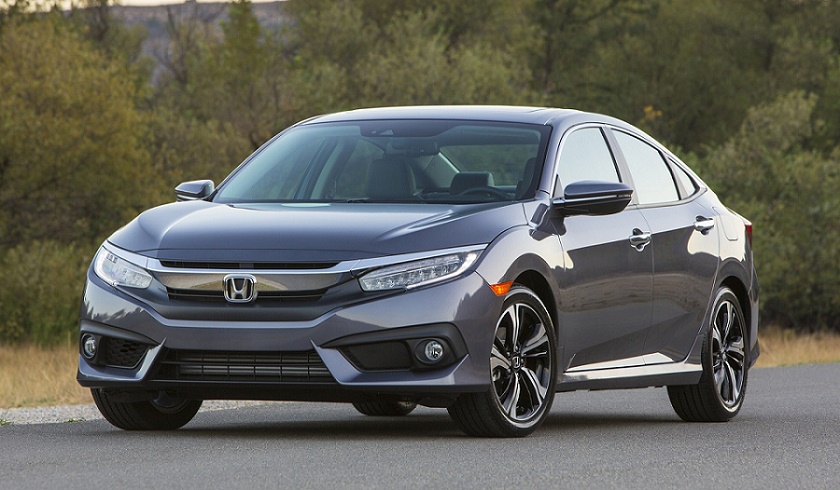 2016 Honda Civic 1.5T – A New Sports Car In Pakistan?
Now that I want to buy a car for myself and being a car enthusiast I keep wondering as to what options do I have in Pakistan in a sports car category. The Mazda Rx8 that seemed to be the only sports car, most people used to get their hands on in order to enjoy the speed plus rear wheel drive drivetrain has gone out of production. Nissan 350z that has now been succeeded by it's newer model 370z costs almost 7 million rupees. Therefore, the question arises if the all-new 2016 Honda Civic 1.5t is an alternative for a desire to own a sports car in Pakistan.
Also Read: 2016 Honda Civic Spy Shots Suggest A Cheaper Third Variant In Pakistan
In order to better understand the situation of the Pakistani car industry, let's look back five to seven years. After the import of Mazda Rx8, there hasn't been any cheaper sports car that Pakistanis could get their hands on or were too expensive for the majority to afford. Nissan 350z (Fairlady) was another car during the same era, but the 350z was more of a high-end sports car and the price of the Fairlady remained an issue for most young drivers who tried to get their hands on a fast machine and were just looking to get some thrill while being on a limited budget. Ever since the Mazda Rx8 went out of production and 370z succeeded 350z, petrol heads in Pakistan have been waiting for a car that can possibly provide them with more thrill in terms of horsepower and torque than a regular 1600- or 1800cc cars, namely the Civics, Corollas or even the Honda CRZ.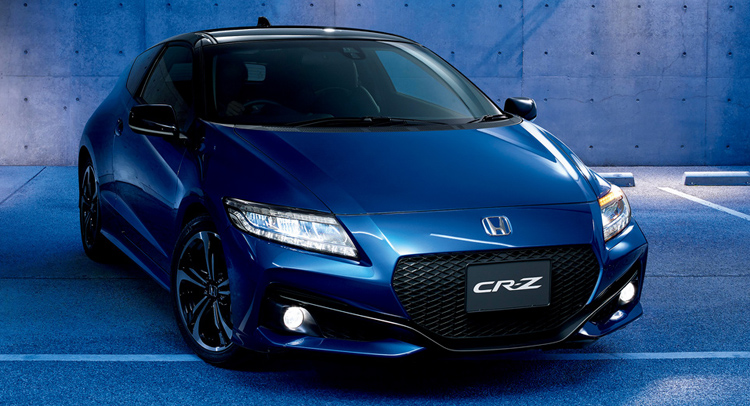 The all-new 2016 Honda Civic without a doubt is a spectacular car. The car made a record number of bookings in Pakistan. Therefore, let's try to find out if the 1.5T will be a replacement for a desire to own a sports car in Pakistan. One of the first things that a car enthusiast asks is how much horsepower and torque does a car produce. The 2016 1.5T Civic produces a 174hp at 6000rpm and 164lb torque at 1700 rpm compared to the expected base model in Pakistan that is the 1.8-liter which makes a little over 140hp. Similarly, the Mazda Rx8 is claimed to have produced approximately 238hp and 159lb of torque. There does seem to be a difference regarding the horsepower between the Honda Civic and Mazda Rx8 however. There doesn't appear to be much difference relating to the torque of the two cars mentioned above. So although the 2016 Civic produces more power than a regular Civic or Corolla but still lacks the required power to be considered as a 'sports car'.
Also Read: [UPDATe] 2016 Honda Civic – Leaked Images Ahead of Launch in Pakistan!
The 10th generation Civic does have a sportier and a hatchback look and seems to be aerodynamic from the exterior as it's slightly lower than the 9th generation Civic. The interior also has some of the aspects that can be associated with a sports car. For instance, the paddle shifter makes gear changing much quicker than a traditional gearbox. Similarly, a three-spoke steering wheel is also something we normally get to see only in sports cars and an inch lower bucket seats, provides more grip to the passengers. Another thing to notice in the interior of the Civic 2016 are the A/C grills. The curvy edges of the A/C grills are also something that adds to the sporty nature of the car.
Apart from the sporty features that the new Honda Civic possess, slight body modifications such as side skirts and spoiler can further make the car look sportier. However, due to the CVT transmission engine modifications remain a question.
Finally, in my opinion, the 2016 Civic 1.5T is possibly not the best alternative to a sports car. However, considering it's faster than a regular 1.8liter or 1.6liter car, and has decent horsepower and torque, it surely is not a bad alternative if you are looking for some thrill.