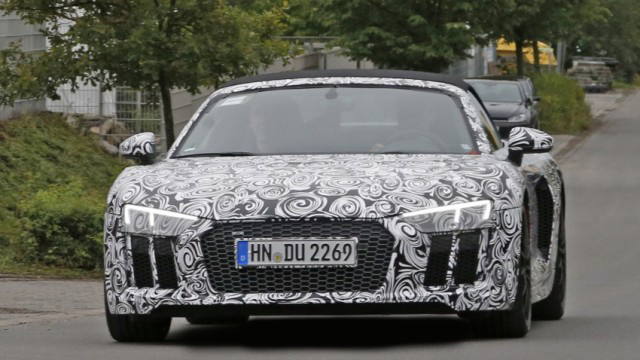 2017 Audi R8 Spyder Test Mule Has Been Caught On Camera
To all the daily visitors of Pakwheels you must be aware of how much keen we are to keep you updated with the auto world. With all the leaks and reveals of the new 2016 Lexus LX 570 and facelifted 2016 Toyota Land Cruiser, we are now in Germany.
Audi R8 is a mid-engine 2 seat supercar which was first introduced by the German automaker in 2006. The coupe is developed, designed and manufactured by Audi's high performance private subsidiary company called 'Quattro Gmbh'. The particular model is based on the Lamborghini Gallardo platform. Moving on to the interesting part, news of 2017 Audi R8 is attaining great attention.
2017 Audi R8 Spyder mule has been spied during its test drive. As seen by the photos down below, the coupe is covered in black and white masking sheet, so it is not that easy to judge the body lines and curves of the car. The top is all black and looks like a fabric. Even though the rear lights are also covered under the masking sheet, you can see the outlines of bright red LEDs. Front headlights have signature Audi daytime running LED lights as well. At the rear, you can easily notice the massive venturi underneath the car, right between the gaps that could only be for exhaust tips. Power plant is a 5.2 liter V10 engine producing 530 HP, and has set standards for its rivals. From 0 to 100 km/h in just 3.2 seconds, the coupe has been able to maintain its crown.
Maintaining the tradition of every latest coupe versions of Audi R8, only automatic transmission is offered with a 7 speed dual clutch S-Tronic gearbox. In regards to the body weight, no increase in weight is expected so as to keep the car fast enough.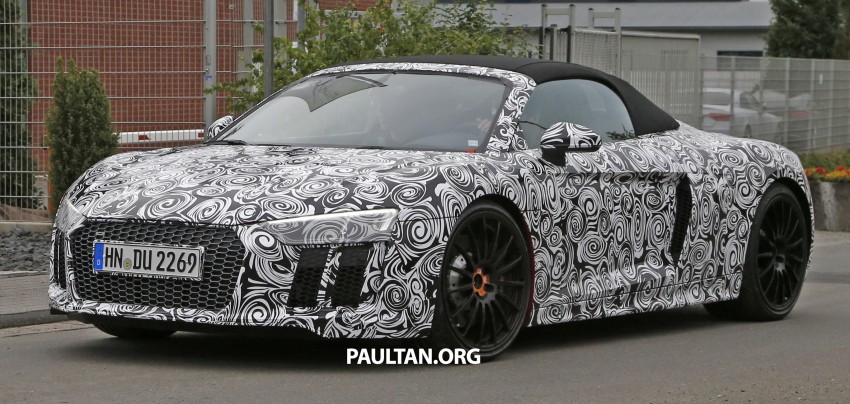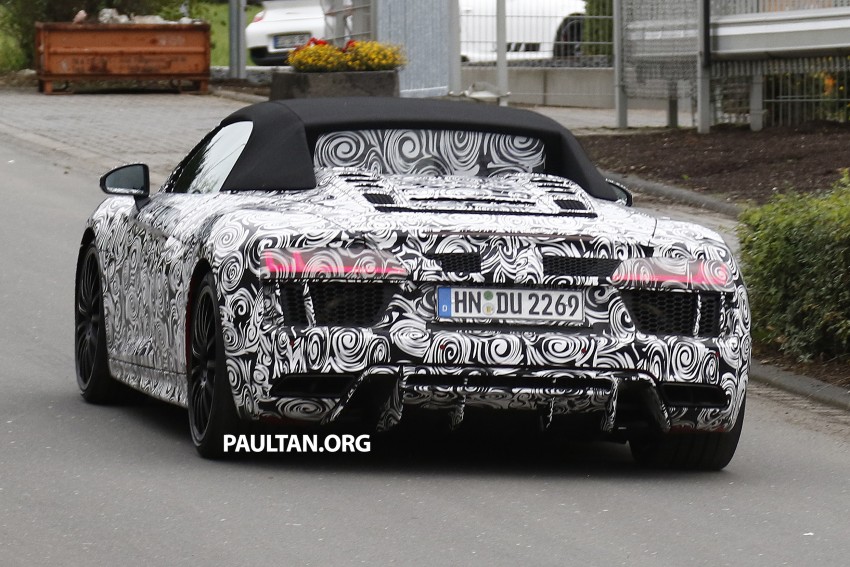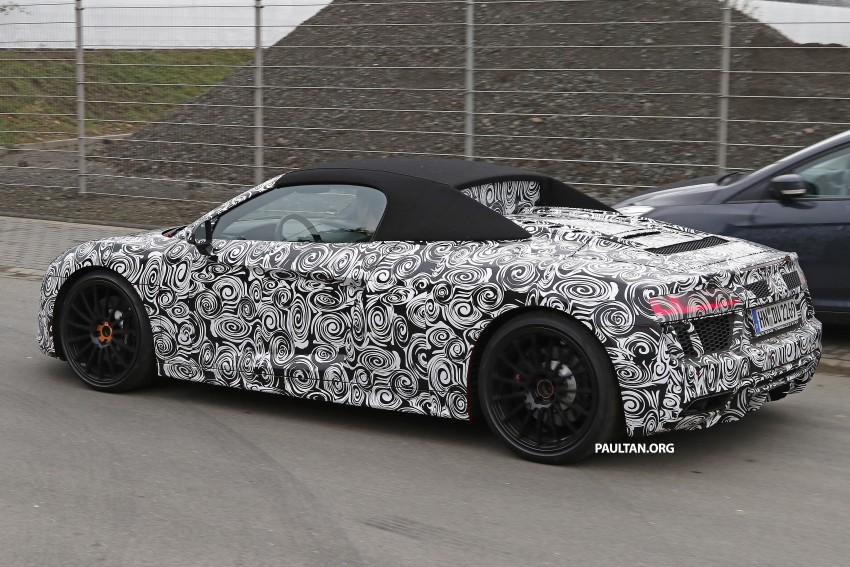 Photo courtesy: Paul Tan