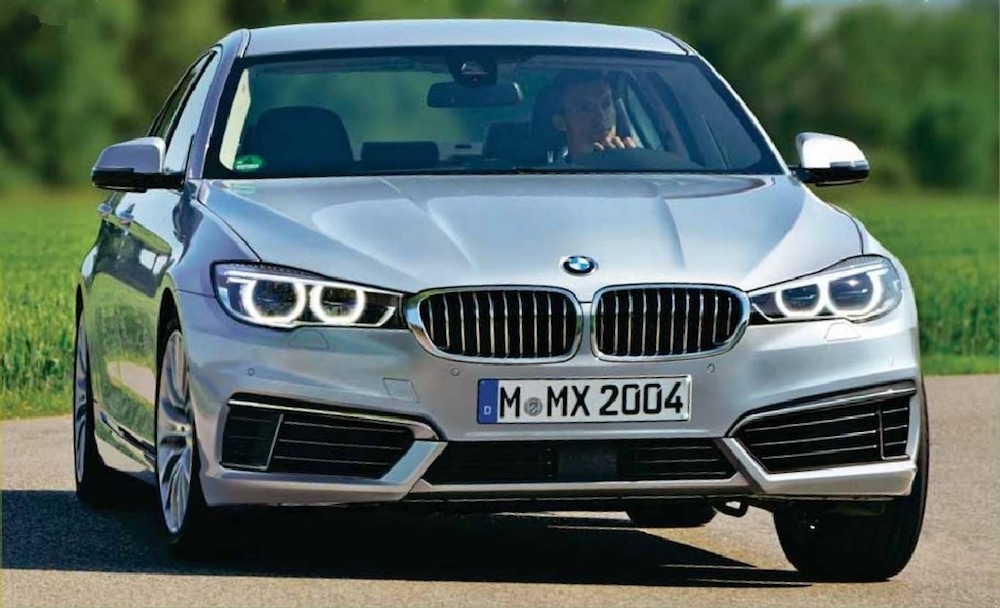 2017 BMW 5-Series To Have Augmented Reality And Self-Driving
Autonomous cars being the future of automotive industry, BMW decided it was time for the masters to step in. The Germans decided to make some rather major amendments to the 5-series and give the other car manufacturers something to compete with. The 2017 BMW 5-series beats everything at autonomy by moving upto 80 km/h "completely" on its own. It might be a bit awkward or maybe uncomfortable for the driver to feel the car doing his job but the system is pretty impressive and reliable. The computers collect data from various cameras and sensors, all planted somewhere around the car so that you can relax when you don't feel like driving. Or when you're drunk………….. That's a joke. Drunk drivers are punishable by law.
Anyways, being autonomous is not the only thing the 2017 BMW 5-series is powered with. The car is equipped with Augmented Reality. Now what is THAT? Don't worry. It's just an advanced version of a head-up display. Like really advanced. Like really really advanced. This BMW will be powered by 6 cylinder gasoline engine and 3 or 4 cylinder diesel engine. These engines with all that technology running in them, the fuel efficiency will probably by pretty surprising.
Now, you don't get all that in today's 5 series so BMW 2017 will actually be a "new" 5- series with all these new gadgets and LASER light headlamps, air suspensions and iDrive screen in the cabin which does not only responds to touch but also recognizes hand gestures. Pretty amazing, right? Well, lets see what else BMW has to offer until the 5-series' official launch expected in December 2016.