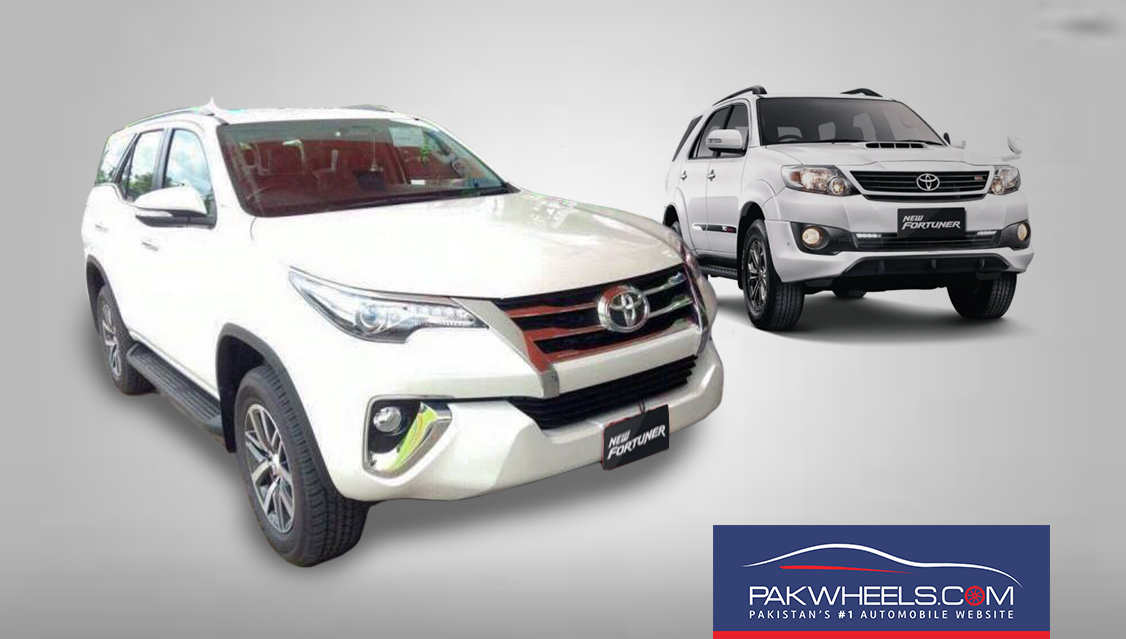 2016 Toyota Fortuner: Comparing The Old One With New In Pictures
The past couple of years the automobile industry of Pakistan has seen quite a lot of SUV's enter the market. We have seen the Mitsubishi  mini Pajero , Toyota Rav4 , Honda Crossroad and the Toyota Fortuner gain a considerable market share and in March 2013, Indus Motors Pakistan decided to assemble it locally, a step which is proved to reduce the price by 37% less than the imported version as there was 150% import duty imposed on the car that were greater than 1800 cc. The all new Toyota Fortuner is set to be released in 2016 but leaked images on the internet has given the car enthusiasts as to what the car will be like but we thought about comparing it with the previous model.
Previously, I have had the chance to drive this current model of Pakistani Fortuner and I felt the dash was too plastic-y, you do not get what you have paid for, it looks awful personally. With prices soaring above 4.5 million for the basic version while the TRD version above 5 million in which you get just the body kit fitted. I believe that the car is not worth that money but the new one is coming and it looks so European!
The 2016 Toyota Fortuner appears to be larger than its predecessor in the following images which we stitched together to compare the current and the next one.
The new one seems, as I said before, quite European and there are few add-ons in the newer version of the Fortuner, the Innova-esque dashboard has been brought for a more modern looking cabin with extended features and safety. Also keyless entry and the push start button are noteworthy features given to the ultimate user,  a large touchscreen entertainment system with navigation and reverse camera, 7 airbags including a driver knee airbag, leather seats, automatic climate control, HAC, VSM, TCS and 18-inch alloy wheels gives the buyer the best value to their money.
So there's so many specs and features available with upcoming Fortuner that talking about its 2.7 liter V6 petrol engines and other Diesel variants become secondary. Anyways, the new Fortuner will soon be unveiled officially and we'll get you the accurate details.