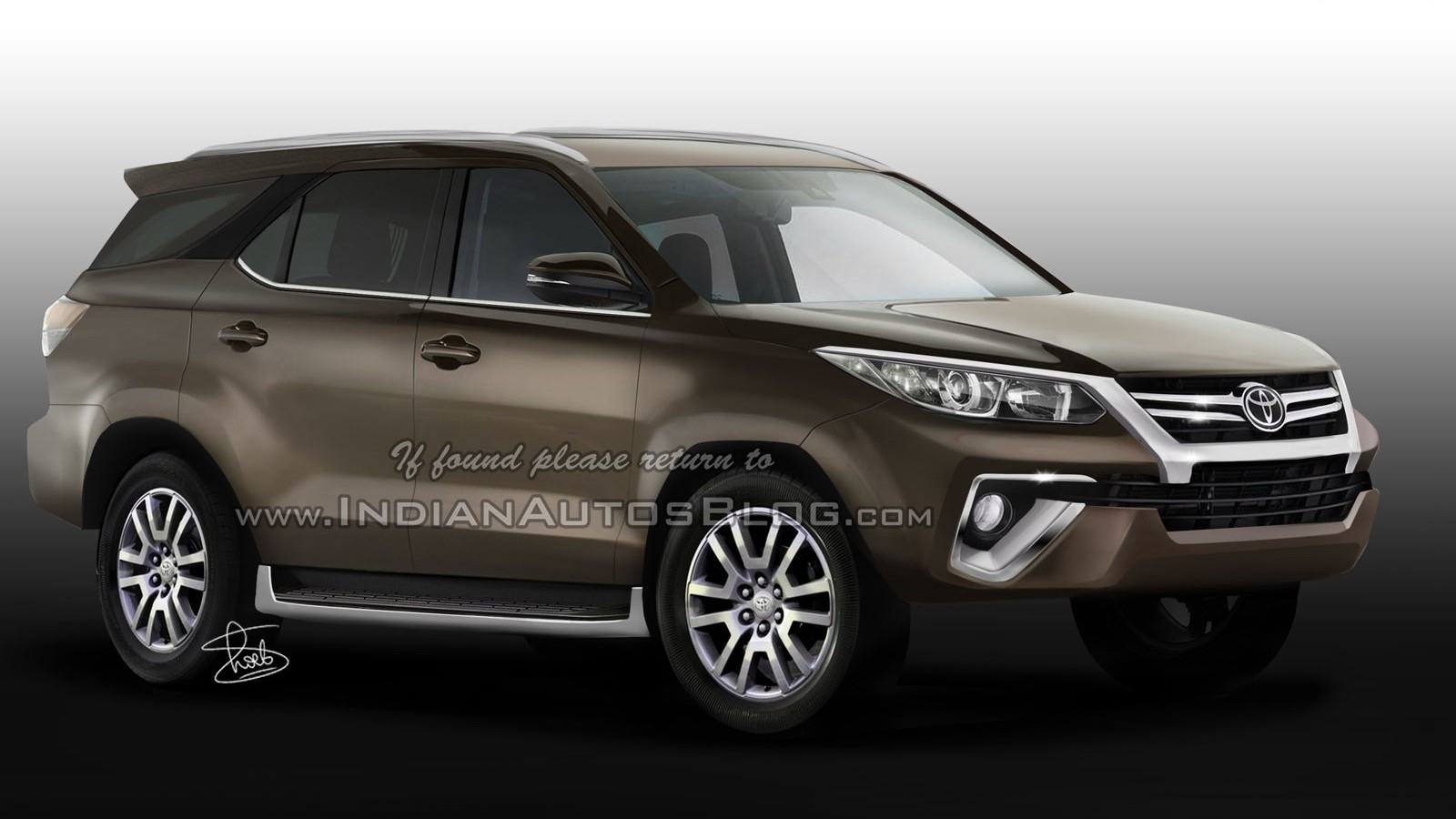 2016 Toyota Fortuner Will Debut Globally In July
The 2016 Toyota Hilux has been under the light for quite a while now. Too many spy shots, rumors and news about the latest truck from Toyota have been making their place on the internet. Finally, tomorrow 21st May 2015, is the day, the 8th generation Toyota Hilux will be launched in Thailand.
We've already seen and heard a lot about the Hilux, so I won't be laying down much about the truck, but the fact that another Toyota, the Fortuner is also in the pipeline and will be deployed in the local market of Thailand in July.
Interestingly, both of these vehicles have a lot common in them under their different badge. They share the same IMV platform and both of them will have all-new Toyota GD engines underneath the hood, which sounds exciting. Apart from the Petrol variants, the 2 engines which will accompany the latest vehicles are downsized turbo diesel engines, which provide better drivability and fuel economy.
The design language of both vehicles is way different than their predecessor
The 2016 Toyota Fortuner is something that would attract the public more here in Pakistan, because of the fact that it is being used by high-class personnel as their security vehicles and the Hilux lost its true identity, and is now limited to a protocol vehicle.
Whats good about the Fortuner is that it looks much more sleek and stylish, the fascia portrays the design language of Lexus and the rear end, well, we also haven't seen it up-close so it would be pointless to say anything about it! All I wish is that the same spec Fortuner and Hilux come to Pakistan, with all the great features we have been reading in last few weeks.
Source: IAB