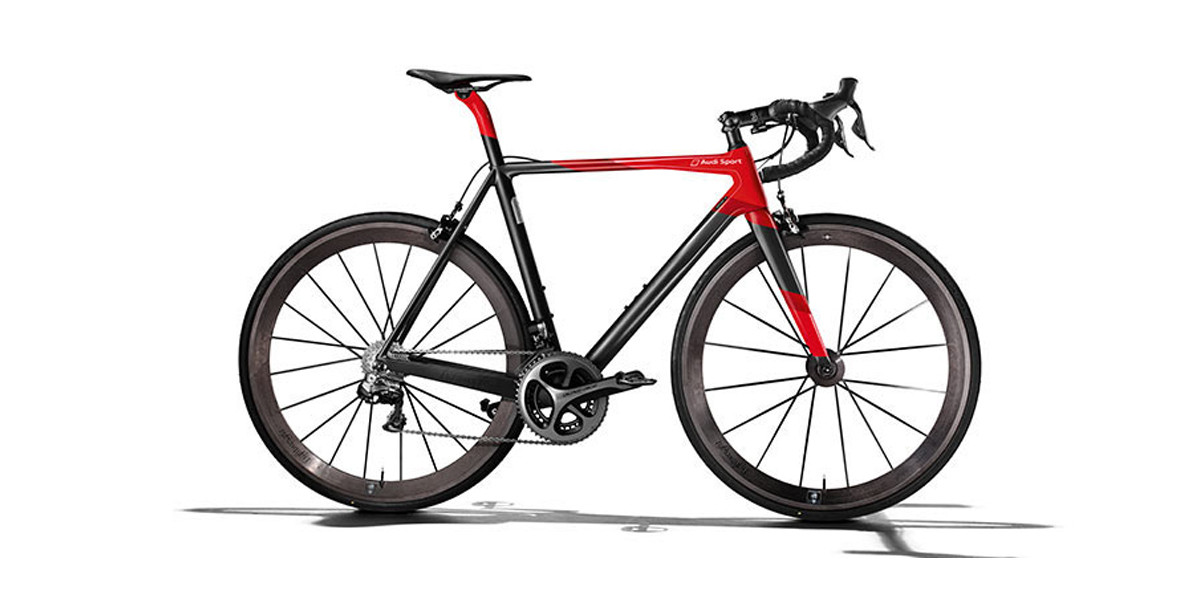 Audi Bicycle: Light In Weight, Heavy On Pocket
Audi is here with something different this time, yes a bike that weighs less than Macbook Air and costs as much as a car. The German automaker Audi has presented its carbon fiber made lightweight newest bicycle. Made by a Japanese company 'Toray', the carbon fiber frame weighs just under 2 pounds (less than a kilogram). The total weight of the bicycle is 12 lbs (5.45 kilograms).
Bicycle enthusiasts, even if you can afford it and are willing to pay $20,000 (2038000 Pakistani Rupee) for this Audi bicycle, it does not necessarily mean you can actually find one. Audi will only be producing 50 of these super-rear bicycles. Although you can easily argue that the bicycle is an engineering marvel, but it being the latest product in the luxury items market offered by an automaker is surely one of the reasons for having such a steep price tag.
Also Read: Mercedes And Lufthansa Partner To Provide Ultimate Luxury To Highflying Millionaires
On the other hand Aston Martin unveiled its latest car for the upcoming James Bond film, namely DB10, and only 10 of them will be produced, and that too only for the movie. If any car survived the demanding stunts of the movie, they will auctioned to the enthusiasts. So if a ultrarear and ultralight Audi bicycle is priced as much as a small family car, you can well imagine for how much those Aston Martins will be auctioned for.
RELATED: Mercedes-Benz Launched An AMG Inspired Mountain Bike And It Is Beautiful