The BMW X5 has been BMW's flagship luxury SUV vehicle for nearly 20 years now. Ever since the first generation was unveiled all the way back in 1999, the X5 has always been a bit of a controversial SUV for BMW, since many see the X5 as just a spruced up 5-series with some extra space inside, next to no off-roading capabilities bundled with an exuberant price tag. But with over 2.2 million units sold since its launch, it's clear that the X5 despite its flaws is still a huge seller for BMW. And that is why the 2018 model lineup looks to solve all these issues with the brand 4th generation BMW X5 that has been reworked from the ground up to create a brand new SUV.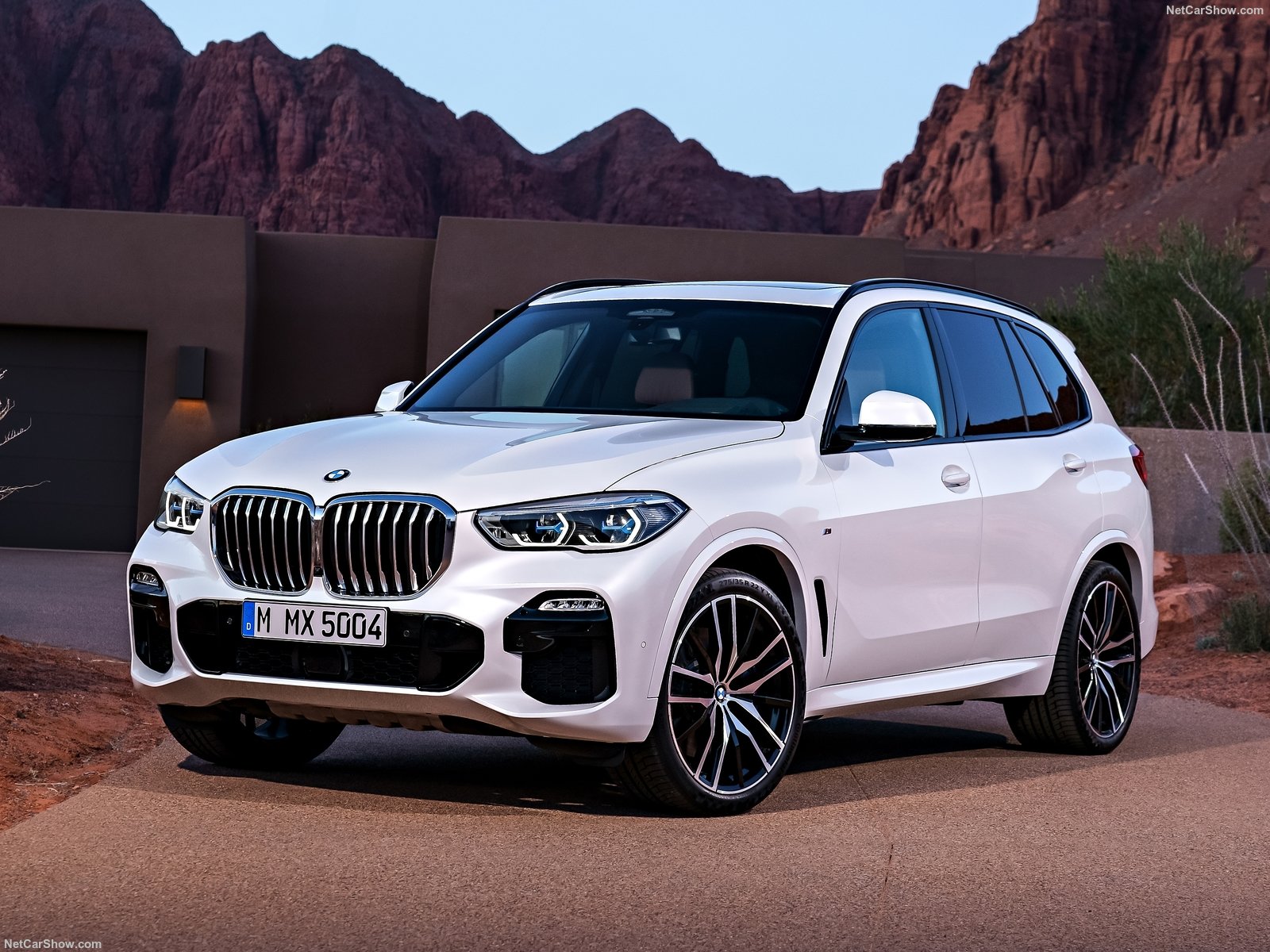 The 4th Generation BMW X5 is built on the company's modular CLAR platform and is both wider and taller than the previous generation X5, while the 2018 X5 may not sport a revolutionary design upgrade over its predecessor, BMW have gone and revised enough various bits and pieces around the car to differentiate it as the new model. On the front we get a new pair of more angular standard LED daytime running lights, a much larger BMW kidney grille that spans the majority of the front fascia, and more aggressive front bumper with larger air intakes and LED accent lights. Around the rear, we get a very "un-BMW" like a pair of rear taillights that are much more rounded and sleek compared to any rear taillights we've seen on BMW's of the past. The fourth generation X5 is also 1.1 inches longer and 2.6 inches wider than the previous model, while the wheelbase has also grown by 1.6 inches. The overall curb weight is about the same. The tailgate has also been split into two pieces, much for easier loading and unloading of items much like the tailgate you see on Range Rovers and various other Land Rover SUV's.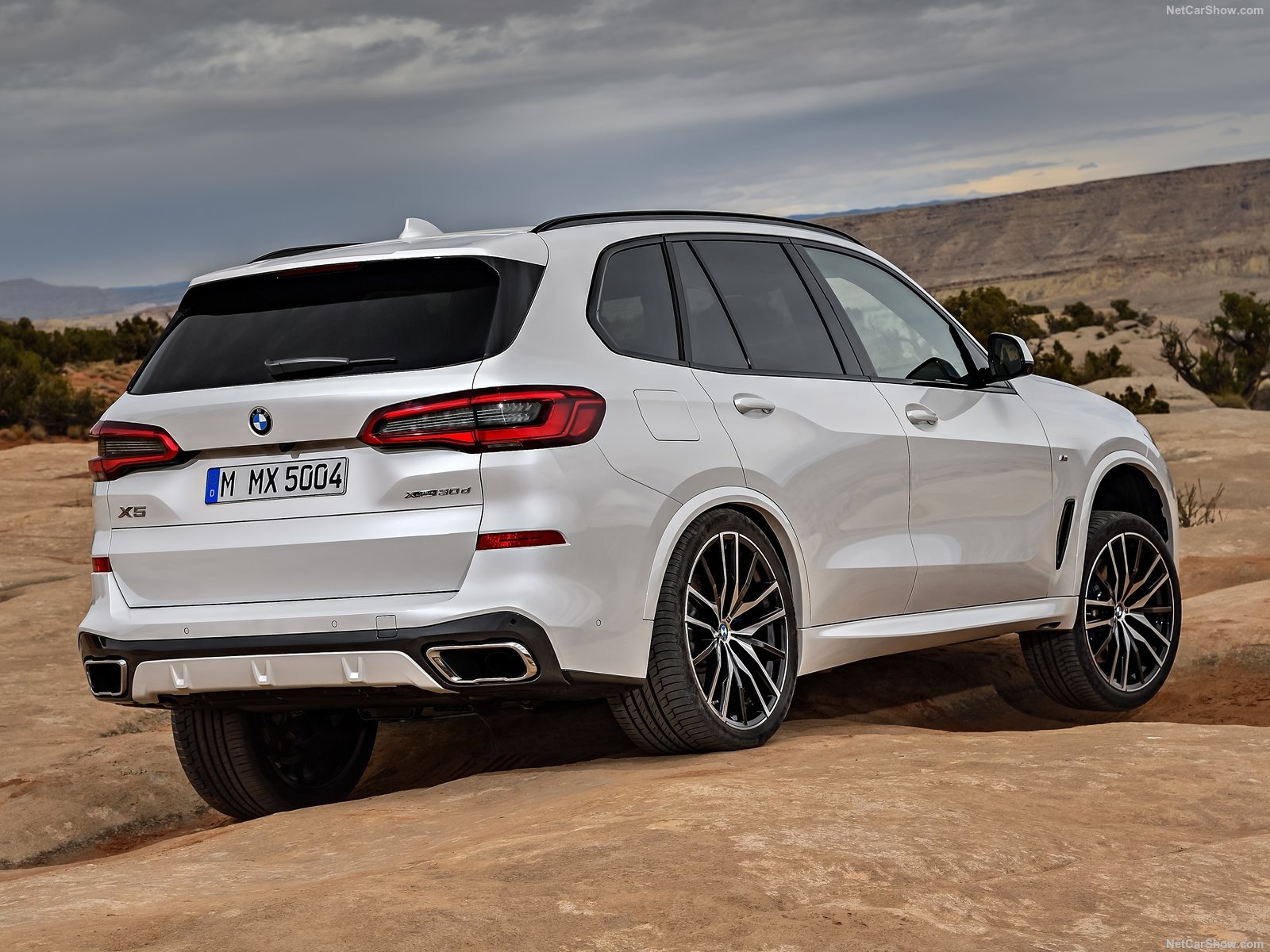 The interior is much the same as expected from BMW. The same design language that's been around for the best part of a decade now with better tech and more upscale materials. Gone are the analog dials of yesteryear and they have been replaced by two 12.3 inch displays, much like the displays you see on many models from Mercedes Benz, ambient color light strips that can be configured individually by the driver, you even get a Swarovski crystal shifter and crystals in the iDrive 7.0 controller dial. Heated seats are standard at the front while cooled and vented seats can be speced as an option. The second row of seats will be electrically controlled as standard, and there will be an optional third-row seating package that will be available starting from December, with additional optional 20 speaker Bowers & Wilkins audio system. The interior now also features a more angular design, with sharp creases and a more minimalist approach to the controls and features. The quality of the plastics that BMW uses will always remain to be somewhat questionable; the brand has done a good job at sprucing up the interior to match the quality you'd expect from the likes of even a BMW 7 Series.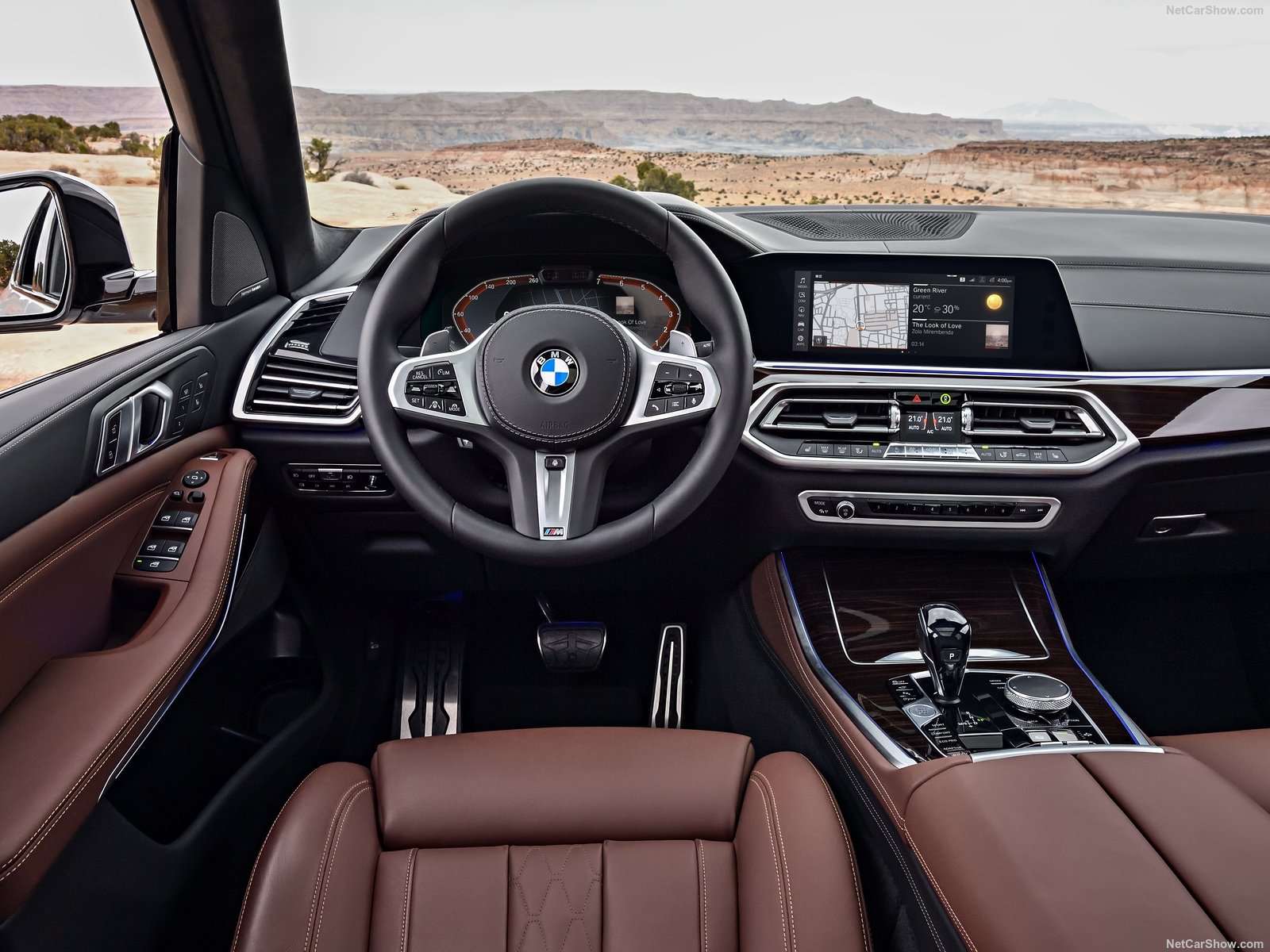 At the launch, the 2019 X5 xDrive40i will come powered by a 3.0-liter turbocharged inline-six with 335 hp and 330 lb-ft of torque. The higher end xDrive50i will come equipped with the now familiar  4.4-liter twin-turbo V8 with 465 hp and 479 lb-ft. Both engines will come as standard mated to a brand new eight-speed automatic transmission. All-wheel drive is standard, and a locking differential is an option. A brand new plug-in hybrid model is also expected to be launched somewhere in 2020. You can also spec out the 4th generation X5 with a brand new Adaptive M Suspension Professional that not only adds active roll stabilization but rear wheel steering as well. Though if sporty driving in your SUV isn't for you, then a more suitable air suspension system, for an even more Rolls Royce like experience is also optional, this system can also raise and lower the ride height by 1.6 inches. The standard safety features include blind spot monitoring, pedestrian monitoring, front and rear collision warnings, and city collision mitigation. There's also the optional Active Driving Assistant Professional, adding traffic jam assist, lane keeping assist, automatic lane changing and collision evasion aid with steering assist. Pricing is yet to be announced by BMW but the brand new fourth generation BMW X5 is all set to hit the roads by summers end.
Also Checkout: Bikes for Sale in Karachi