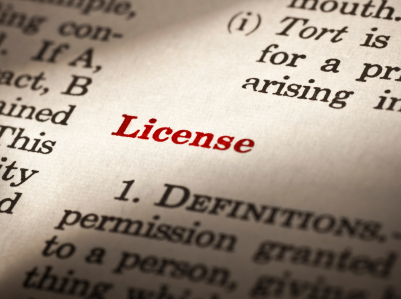 Road Safety is a foreign concept for the people of Pakistan. They say if you can drive a car without hitting someone in Pakistan, you are qualified to drive in any part of the world, which I do not is something to be proud of.
According to a survey conducted by Pakwheels, which took the data from over 10,000 respondents, 23% of the people who drive cars do not have a driving license. Keep in mind that the nature of this survey was online, which means this 23% is from the people who are educated and have access to information and are not foreign to the concept of road safety.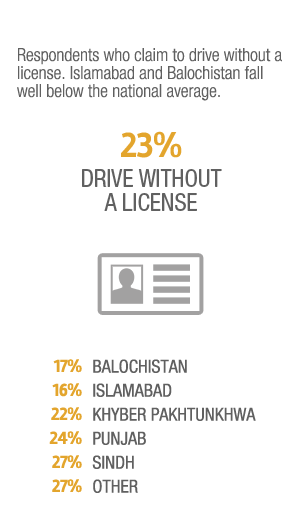 Not having a license does not necessarily mean the person do not know how to drive, but it reflects that people do not really care about the driving laws in Pakistan. Not only this but getting a driving license is no less than a menace in Pakistan. The officials in the Traffic Police, who are responsible for issuing the license, make your life miserable unless you have a reference or you agree to offer bribes. So to avoid this menace, people prefer not to get a license altogether, which is more convenient.
On an average you get stopped over by a traffic sergeant once in every two months, which makes it six times in a year. If you do not have a license then the sergeant will fine you for Rs. 1000 or ask for a bribe of Rs.200 (the rates are ex-Karachi only). Most people who do not carry a license prefer to pay Rs. 200 because if they wanted to go through the hassle of Traffic Police then do you not think they would have preferred getting a license in the first place? Six times a year means Rs. 1200 year. Not only this is convenient but also it is more cost-effective, if you put rupee value to your hours spent in the menace.
If every one in four educated person who drives does not have a driving license, just imagine the situation of the people who are not educated and drive on the roads like the personal drivers, transporters, taxi and rickshaw drivers, etcetera.
We need to have reforms in Traffic Police if we want the situation to improve, otherwise the situation will only get worse.
Source: Pakwheels Survey 2014