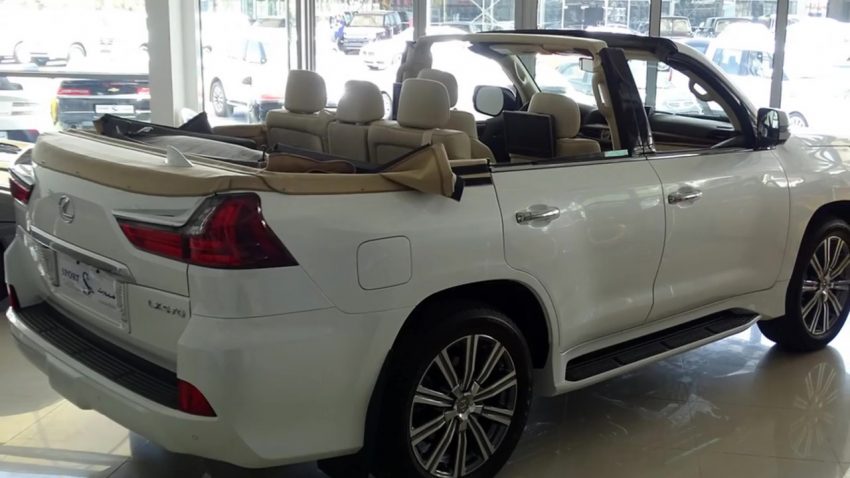 For 3.7 Crore Rupees, You Can Have This Lexus LX570 With Its Roof Chopped Off In Dubai!
Lexus LX570 is the luxury version of the Toyota Land Cruiser, which in itself quite luxurious as we found out in our test drive. But in the land of glamorous vehicles that we call Dubai, where sometimes, even gold plated Maserati will not turn heads, have created this bespoke Lexus LX570 with its roof chopped off.
The very first, the very idea of a 4×4/SUV was a convertible, but somewhere along the way, automakers aren't making convertible 4x4s but in Dubai, anything is possible when it comes to cars, so they build their own custom convertible SUV.
The price is a bit silly at 1.3 million Dirhams which translate to 37,055,133 Pakistan rupees but considering the craftsmanship; we think it's fairly reasonable as a new Lexus LX570 is already very expensive from the factory.
The engine and power figures remain the same with the 3UR-FE 5.7-liter V8 petrol engine that produces 362 hp and 530 Nm of torques.It seems as though the only change is that its roof is gone.