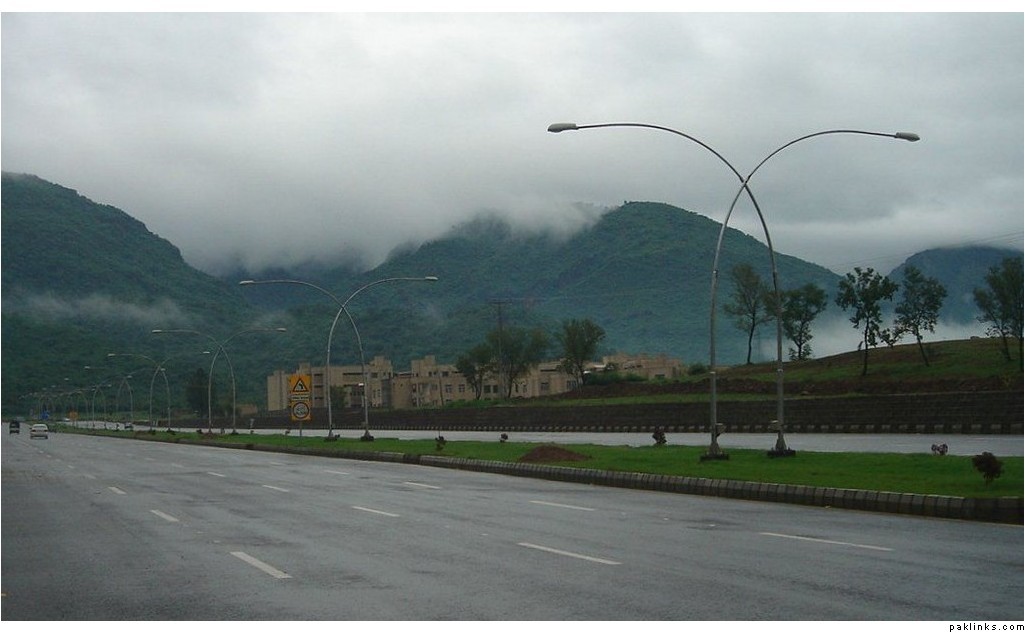 The prime minister has announced a budget of PKR 5 billion for a complete revamp for the roads of Islamabad with a grand premiere that featured an inauguration of the multi-billion Islamabad Highway widening project.
Under this project, six additional lanes will be added to the highway along with service roads, besides construction of six partial and full interchanges and four underpasses and overpasses. Upon completion there will be four lanes on each side of the highway between the Zero Point to Faizabad and Airport Chowk to Rawat and five lanes will be added on each side of the highway between Faizabad to Airport Chowk.
RELATED: CDA Is All Geared Up To Expand Islamabad Highway To 8 Lanes
The project has two phases; the 12.5 kilometer phase I will include up-gradation of the highway from Zero Point to Koraal (Airport) Chowk at a cost of Rs 8.6 billion and it will be completed within 6 months for which Maksons Construction has been signed up and the 12.5 kilometer phase II will include up-gradation of the highway from Koraal Chowk to Rawat and it will cost Rs 13.16 billion. A time frame for phase-II has not been made available yet. The construction of a few pedestrian bridges, walkways, bus bays, bus shelters and installation of efficient LED lighting systems has also been declared as part of the project.
The contractors have been emphasized to carry out the project within the strict time frame and on international standards. According to him, the capital of the country should be developed according to standards followed by the rest of the work. He also announced plans for linking Rawat with the motorway to provide a bypass and an alternate route to vehicles intending to enter the motorway to avoid city rush. The project has been termed a significant addition to the mega development projects of the capital. He also requested the chairman of the Capital Development Authority to launch an inquiry against the officials who were involved in the delay of execution of the Kashmir Highway Project and financial irregularities in it.