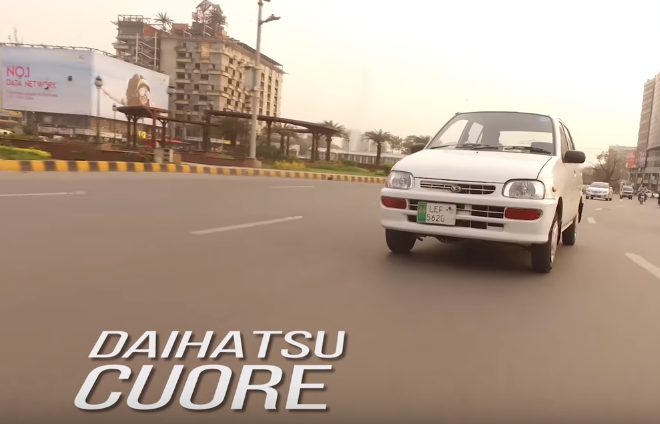 5 Hatchbacks to buy under PKR 5 lacs in Pakistan
Hatchbacks are known for their smaller size and lower boot capacity when compared to sedans. Especially when you are living in an urban environment, owning a hatchback is more convenient than owning a sedan. This is because there are small parking spots and narrow streets in urban areas.
Moreover, hatchbacks come with smaller and more efficient engines since their body size is small. Smaller and more efficient engines return a better fuel economy. We have compiled a list of 5 hatchbacks to buy under PKR 5 lacs in Pakistan. These hatchbacks are also listed in large numbers on PakWheels.com. Choose the one that best suits your taste and preferences. 
Suzuki Cultus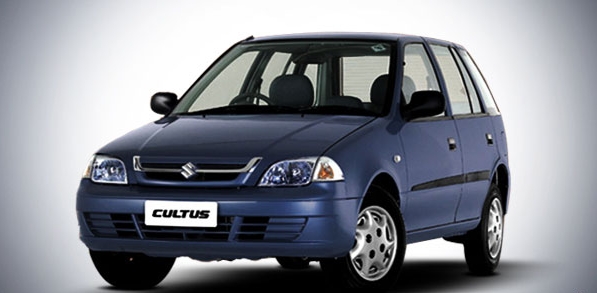 If you are looking for a locally-manufactured sizeable hatchback, then Suzuki Cultus is a good option for you to explore. Currently, Suzuki Cultus is in its second generation in Pakistan. The first generation lasted for a very long time, and it was a success in the Pakistani auto sector. You can easily afford a well-maintained 2007 and earlier models of Suzuki Cultus in the budget of PKR 5 lacs.
The first generation has a 1000cc petrol engine paired to a manual transmission. Three variants came in the first generation of Cultus: VX, VXR, and VXL. 
Daihatsu Cuore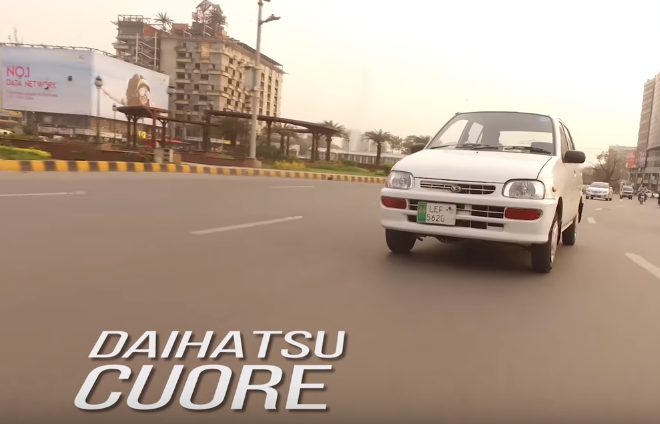 Launched by the Indus Motor Company, Cuore enjoyed a respectable amount of success in Pakistan. It came with an 800cc engine paired with either a manual or an automatic transmission. It was a competitor of Suzuki Mehran, and it was the only car in its segment to have an automatic transmission. It came with features like air conditioning and cassette player.
It was devoid of features like power windows and power mirrors. Cuore also has a small boot and a small cabin size. However, it is a good hatchback for four adults to drive around the town. You can buy a 2007 and earlier model of Daihatsu Cuore in the budget of PKR 5 lacs. 
Hyundai Santro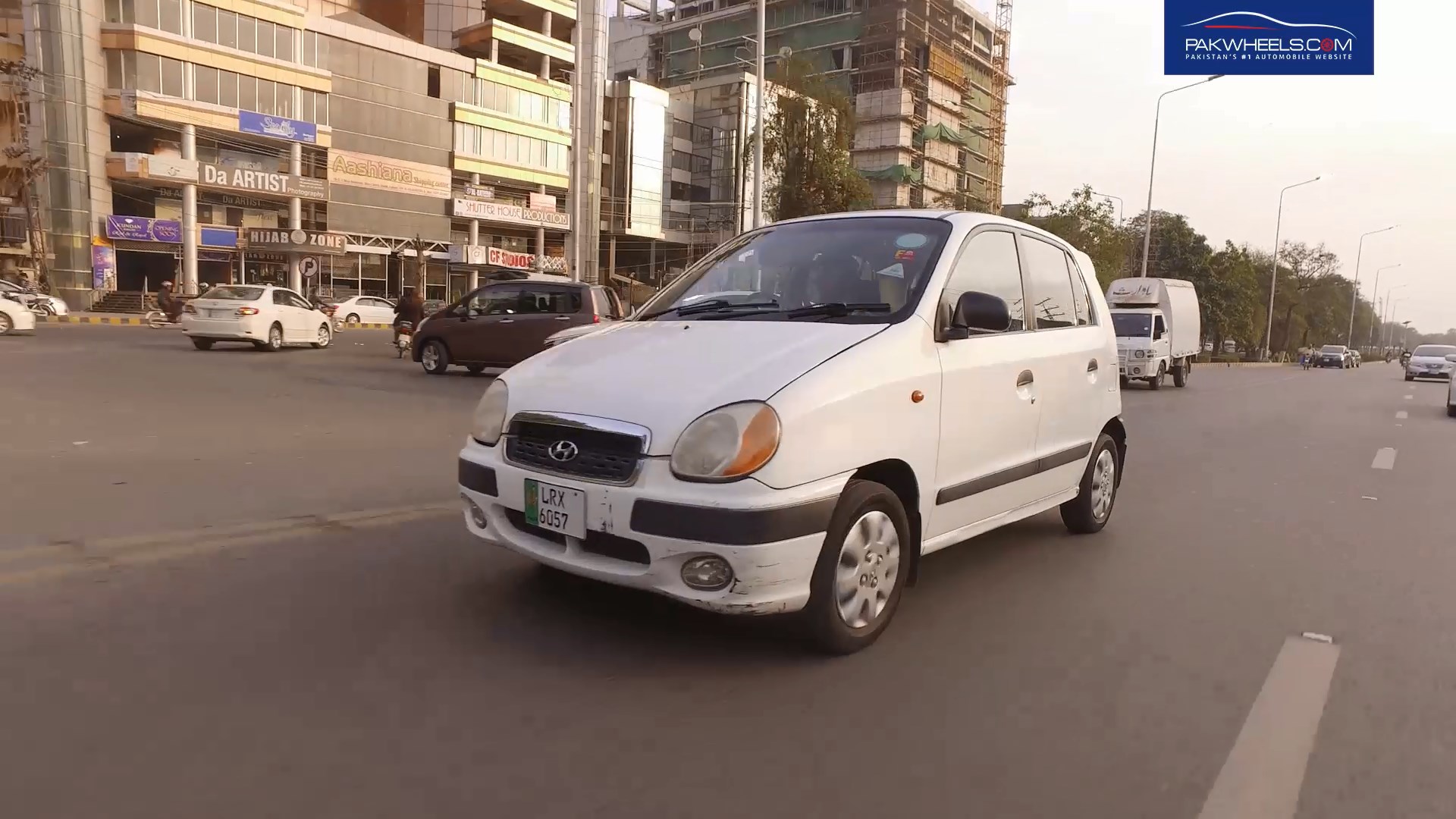 Hyundai Santro has also enjoyed a significant amount of popularity in Pakistan. It also had a 1000cc engine paired to a manual transmission. The car did not come with an automatic transmission. Santro came in many variants, including Prime, Club, and Exec. Prime was the standard model, and Exec was the top-of-the-line model. The Exec model came with power steering and front power windows. The Prime model was the basic one, and it came with black bumpers and black side mirrors.
Hyundai Santro is no longer in production; however, you can easily purchase a 2006 or earlier model of Hyundai Santro in the budget of PKR 5 lacs. 
Chevrolet Joy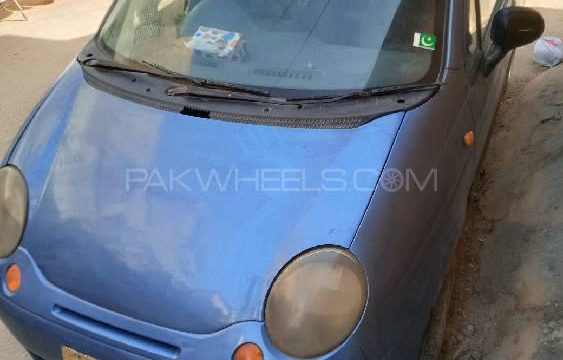 Chevrolet Joy was not as popular as the other hatchbacks on this list; however, it did stay on the market for a long time. Today you can buy a good and well-maintained 2009 or earlier model under PKR 5 lacs. It came with a 1000cc engine paired with a manual transmission. It came with features like power mirrors, power windows, power steering, air conditioning, and power locks.
Joy has a small boot and limited interior space just like Cuore; however, it makes it up in the features. Maintenance costs can be high due to expensive spare parts and their unavailability in the market. The resale market is also not as active as it is for the other hatchbacks. 
Suzuki Mehran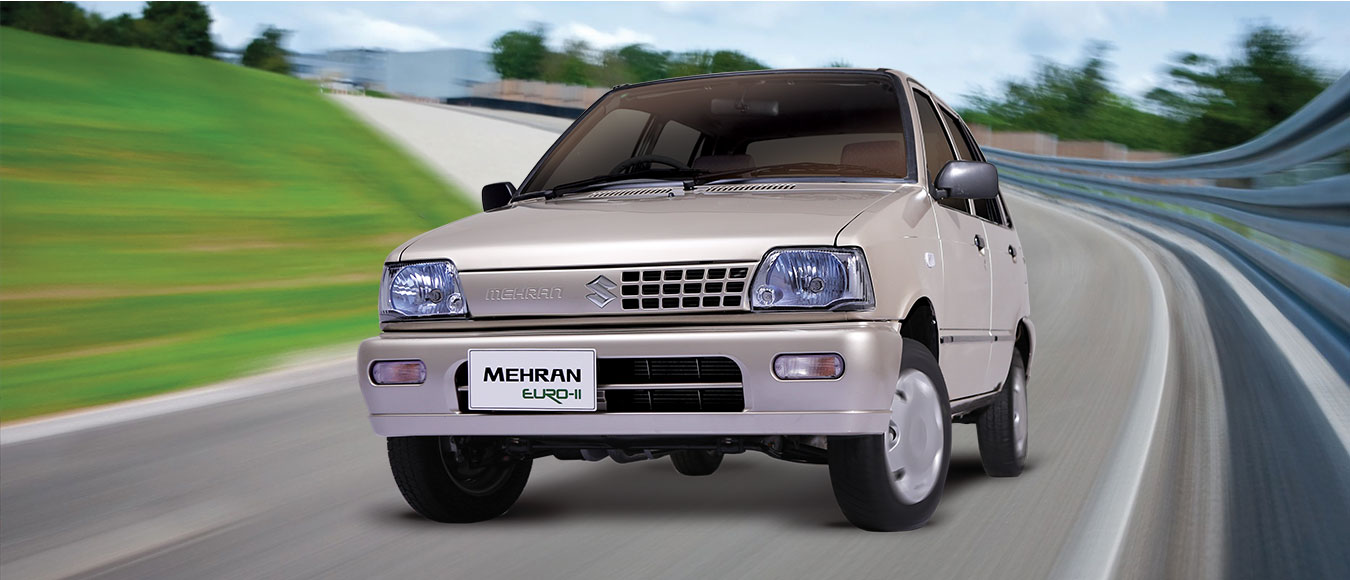 Suzuki Mehran has been a very popular hatchback in the country, and people have preferred it when it comes to budget buying. For a very long time, it was the cheapest and entry-level hatchback that you could purchase in Pakistan before it got discontinued. Now Alto is the cheapest hatchback that Pak Suzuki manufactures.
Suzuki Mehran came with an 800cc engine mated to a 4-speed manual transmission. The vehicle has a very active resale market, and you can easily sell or buy a Mehran within no time. Maintenance and running costs are also very low. You can buy a 2009 or earlier model of Suzuki Mehran under PKR 5 lacs. 
Drop your thoughts in the comments section below and stay tuned for more informative and news-related content.