Hatchbacks are widely popular in Pakistan, and probably most of the cars on roads in Pakistan are hatchbacks. Unlike Honda and Toyota, Suzuki Pakistan mainly relies on their hatchback lineup to earn revenue while earning a little from rest of their vehicles. No matter which year you look at Suzuki has at least one hatchback which sells like crazy and in return makes these Suzuki hatchbacks very commonly available within any price bracket. However don't get me wrong there are other good options too. So let's see what cars made it to the list this time.
RELATED: 7 sedans under 7 lakh on PakWheels
Since the new base model Mehran is now a little over 7 lakh, you can get a 2018 model Mehran with few miles on the odo in 7 lakh. Mehran isn't going anywhere anytime soon, and thousands of these are on sale. Mehran has been on sale in Pakistan for four decades now. Despite its old design and zero safety features, and equipment people of Pakistan still love this car for its dirt cheap running cost, high fuel average and the fact that literally, anyone can fix this car at home. All this combined makes it still the best selling car even today. The Mehran is available with the same old trusty 800cc 3-cylinder petrol engine. In 2012, Pak Suzuki replaced the carburated engine with the EFI unit. There are two variants in Merhan namely the VX and VXR both in Euro II.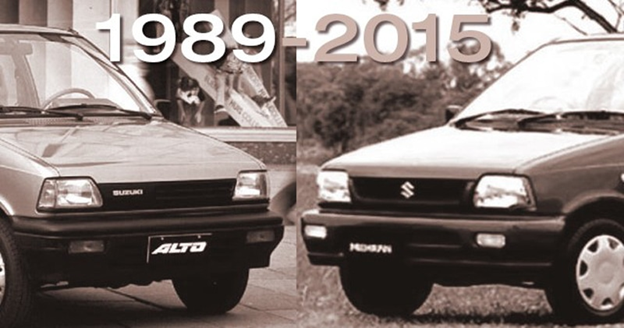 1st Gen Suzuki Cultus was for sale in Pakistan for almost 18 years, and in these years it enjoyed great success. It's one of the best selling cars of Suzuki. And since this hatchback sold so well there are not only thousands of these cars for sale today but getting this car fixed is a breeze, cheap parts are widely available, and running costs are lower than its Japanese counterparts. The car came with a 4-cylinder 1000cc petrol engine (both carby and EFI, as well as CNG variants, are available) and a 5-speed manual transmission. The newer models are dead silent, and you don't really feel any engine noise in the cabin. Since it also gives excellent fuel economy and can comfortably seat five people, so there is no point in not considering this car. Suzuki Cultus comes in a handful of variants depending upon the time it was launched during its 18-year tenure, including VX, VXR, VXRi, VXL, and VXLi, etc.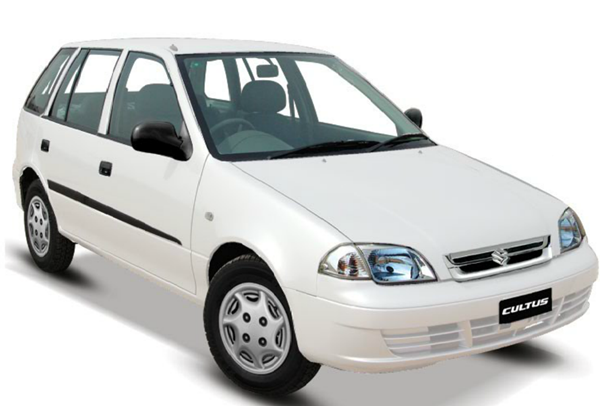 This curvy little hatchback is a signature hatchback by Nissan which sold quite well all over the world. Its also called the Nissan Micra in European countries however Nissan decided to exempt the Asian market and completely target this car to the European market and bring forward the Nissan Note for the Asian market. Anyway, the 3rd Gen model is easily available in Pakistan at a very decent price of 5-6 lakhs on average, and this car comes with all the necessities including power windows, power mirrors, airbags, ABS and power steering. Despite being a hatchback, March boasts excellent cabin space large enough to accommodate a family of five and a decent sized boot. It beats the first gen Toyota Vitz in almost every department. This car has also been featured in BBC Top Gear multiple times under the reasonably priced cars and its widely praised for good handling. Nissan March is available in three variants named Bolero, 14G, and 14E, both with a 1.0L or a 1.3L engine option, however, 1000cc is the most commonly available and 1.3L usually is expensive, might not be available under 7 lakh.
We are very excited for Hyundai-Nishat to reenter Pakistan sometime next year but we are sure Hyundai is still very proud of it's Santro which is probably one of the most loved hatchbacks in Pakistan. Hyundai released this 2nd gen car in 2003 which just changed the people's perspective about hatchbacks. Santro has a dinky footprint, but from the inside, its fairly big, and five people can easily fit in one. Big cabin is not the only upside of this car but also the fact that the 1.0L engine in this car is very nippy and returns excellent fuel economy. And if that's not enough then despite Hyundai being absent in the country for many years, there is still an ample amount of parts availability for this car if not great.  Since many people started to buy this car after the facelift model, Santro is fairly abundant in the country and comes in, and you can get a nice one for around PKR5.5 lakh.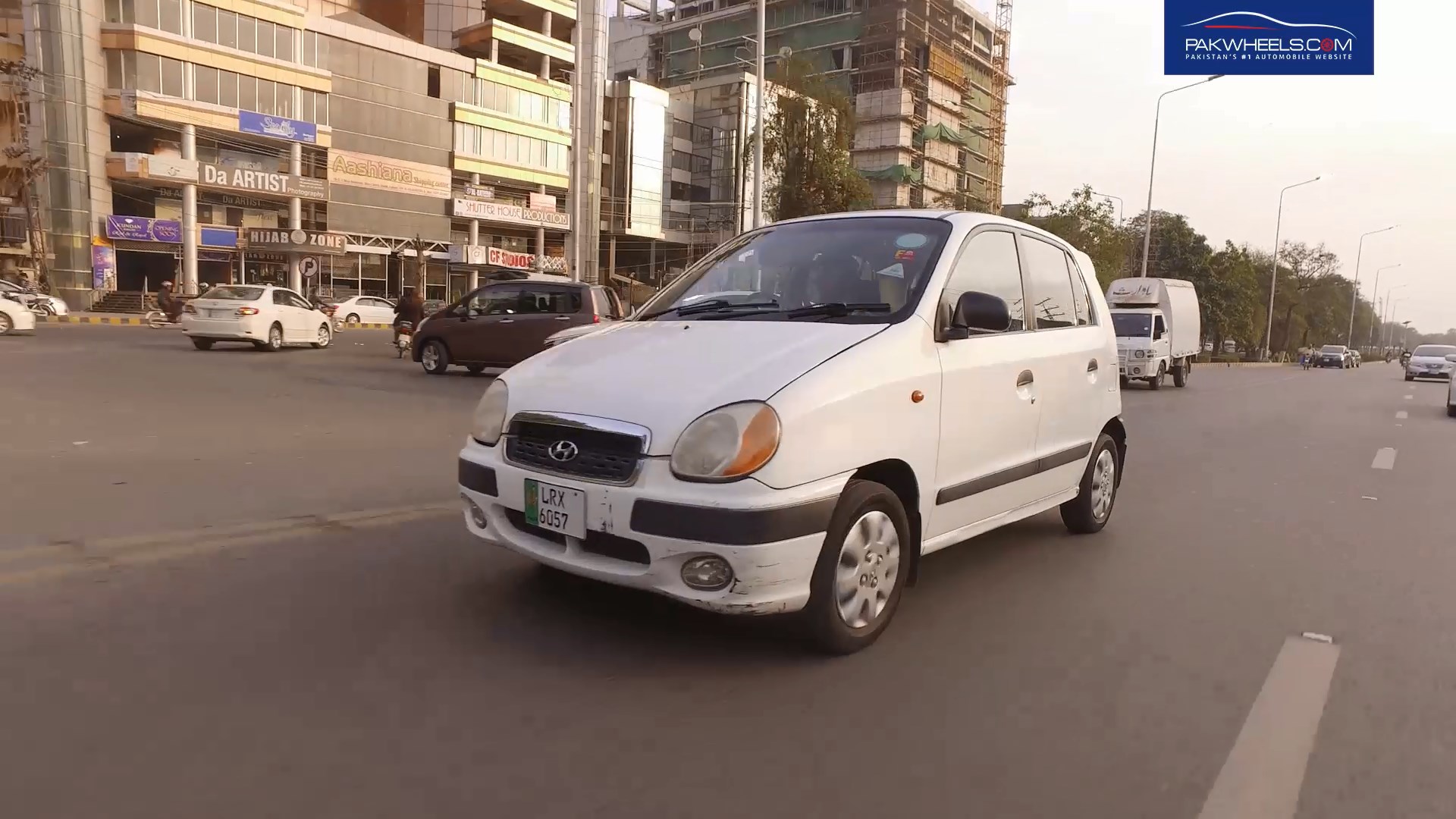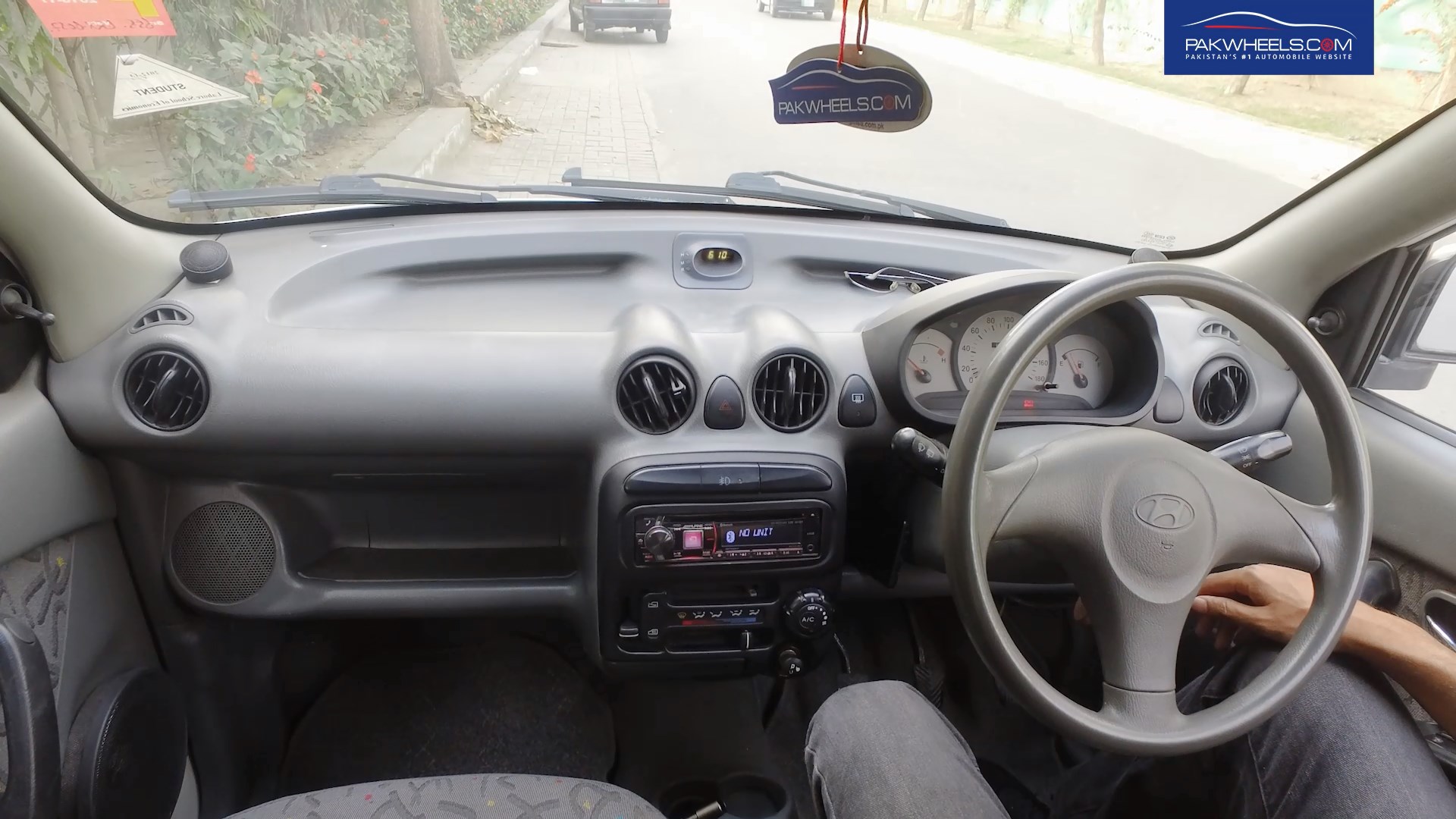 When this Japanese Kei car stepped in Pakistan, it was an instant hit due to its excellent fuel economy, miniature size and the handful of features. It proved to be an outstanding car for a day to day use and can easily beat most cars in terms of efficiency and drivability. While the new models have gotten very expensive, however, the older models are available at a not so high price. A 2007 model year can be brought under seven lakh rupees. Which is quite good value considering the fact that this car comes with ABS, power steering, power mirrors, and airbags to name a few. There are three basic variants in Mira in the current price bracket which you can buy:
X
L
Custom L (Turbo 660cc)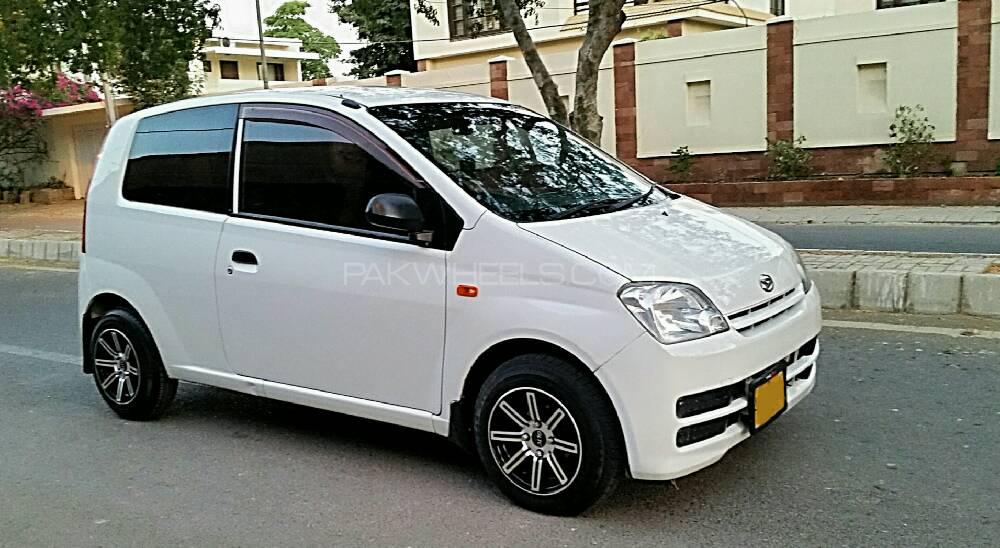 Cuore is the direct rival to the Suzuki Alto, and it was produced in Pakistan from 2000-2012. In Japanese market's terms, this is the ancestor of the imported Daihatsu Mira, and there are mainly two models of this car in Pakistan. One is the locally produced variant which has an 800cc engine while the other version is imported one with a 660cc engine. Although both versions share a similar price however the Japanese imported variant has power steering and power windows which the locally produced variant doesn't. For a decent model, the average asking price of a Cuore is at 4-5 lakh rupees. The good thing about Cuore is that it is very easy to manoeuvrer and runs like a charm in small spaces and tight city streets due to its small# dimensions.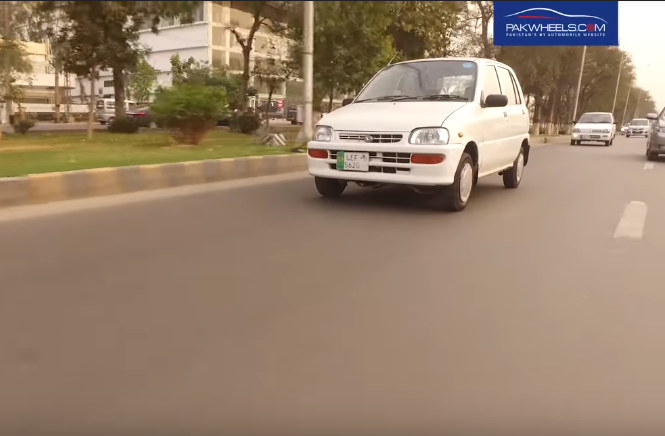 When released back in 2005 Daihatsu Esse was the cheapest car available in Japan. It was Toyota's answer to the all-time best Suzuki Alto, and the car was quite successful in the Japanese market due to its different than normal exterior design. Later on, most of these cars were exported to countries around the world and a handful of units did end up in Pakistan. Esse comes in many variants which include ECO, D, L and X with only one engine option; a 660cc l-3 petrol engine mated to an automated transmission. Since they were built as cheap cars, so they don't exactly come feature packed. More expensive models do get a lot. There are multiple of these units up for sale on PakWheels used car section.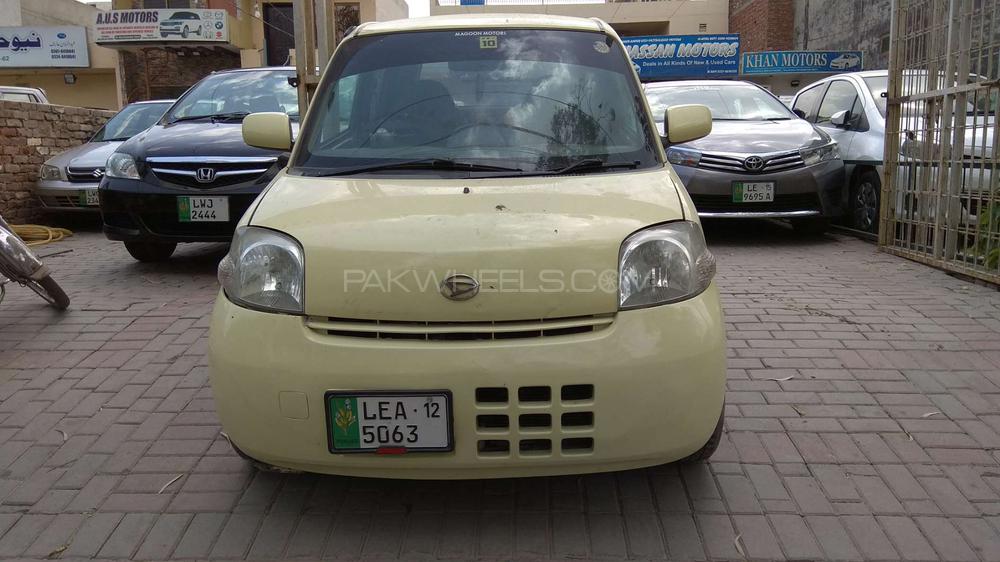 These are our picks, and you might have better suggestions. If you do, please let us know in the comments section below. However, keeping the current list in mind, I would love to pick up a Daihatsu Mira due to its small dimensions and shape along with good fuel efficiency.