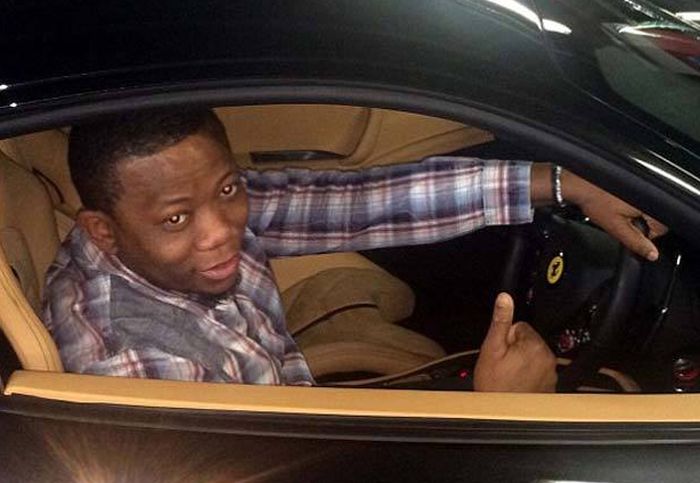 A Guy Bought Ferrari 458 Italia Just By Sending Emails
I am sure many of readers will confirm that they have even now and then  received an email stating that " You have won Million Dollar Lottery". Many of us immediately take it as scam and fraudulent email but there are still many people on this planet who thinks that they can change their fortune by responding to these scam emails.
Most of these emails are generated from Nigeria. The sender of the email asks for some basic information and once you respond, the scammer will request you to send ten, twenty dollars or more via wire transfer so that an account can be established and lottery money can be transferred. In terms of law this is known as 419 Scam and actually works on confidence building between a sender and the receiver of the email. We will not go in details how the whole process works but have you ever wondered what happened to that money and where it went?
Well meet one such Nigerian scammer Mr. Godwin Nwaofor. He reportedly made over one million British pounds just by sending these scam emails. Beside his luxury life style and posh London living we would like to share that he owned an exotic Ferrari 458 Italia, that too an upgraded one.  Below are few pictures of 458 and Mr. Scammer which is result of all those scam emails. Godwin was arrested in 2014 and all his property confiscated. He is behind bars till 2022.
So if you or any of your friend ever transferred any such money or asked about it and expecting a million dollar lottery money transfer in an account; well you are mistaken.