PakWheels bring all sorts of interesting automotive content for our readers and this time around, we have Aamir Malik with us – a famous off-road driver and automotive personality, sharing his lifelong experiences about 4×4 Jeep off-roading passion.
PW: Tell us about your passion towards 4×4 Jeeps. How it all started?
AMM: I was a President of Islamabad Jeep Club for six years; now serving as a senior member of Islamabad Jeep Club. I want to confess here that at first, I didn't like 4×4 vehicles as I was more into convertible sports cars. However, there was a 1950 Willys Jeep near my house, which I started to admire. After that my passion for 4×4 Jeep grew and I bought 1949 Willys Jeep from a Junkyard, which I restored in 1984. So, that's how I got into Jeeps.
PW: When did you start off-roading?
AMM: I started off-roading with my friend Mujahid, way back in 1984. We used to drive our way through the tracks of Lalazar. After that few more friends joined us in this off-roading ventures of ours.They were, without a doubt, fun days for us.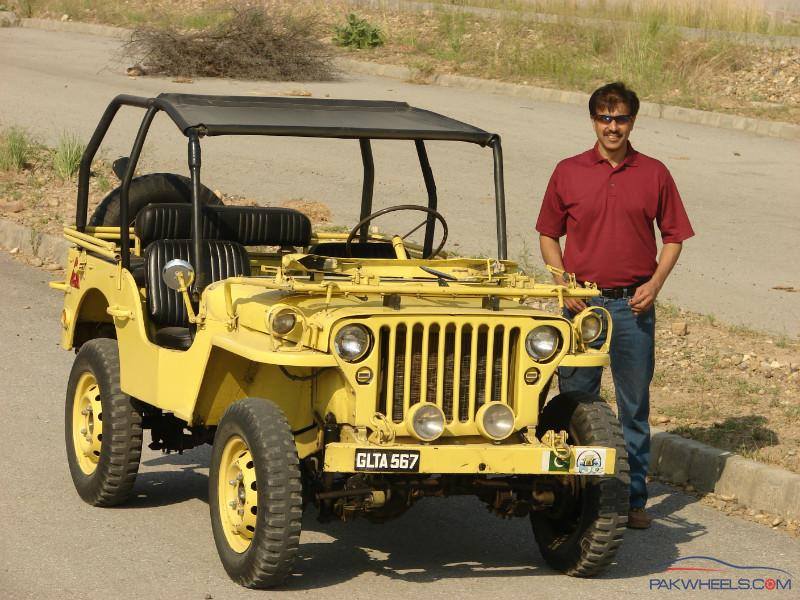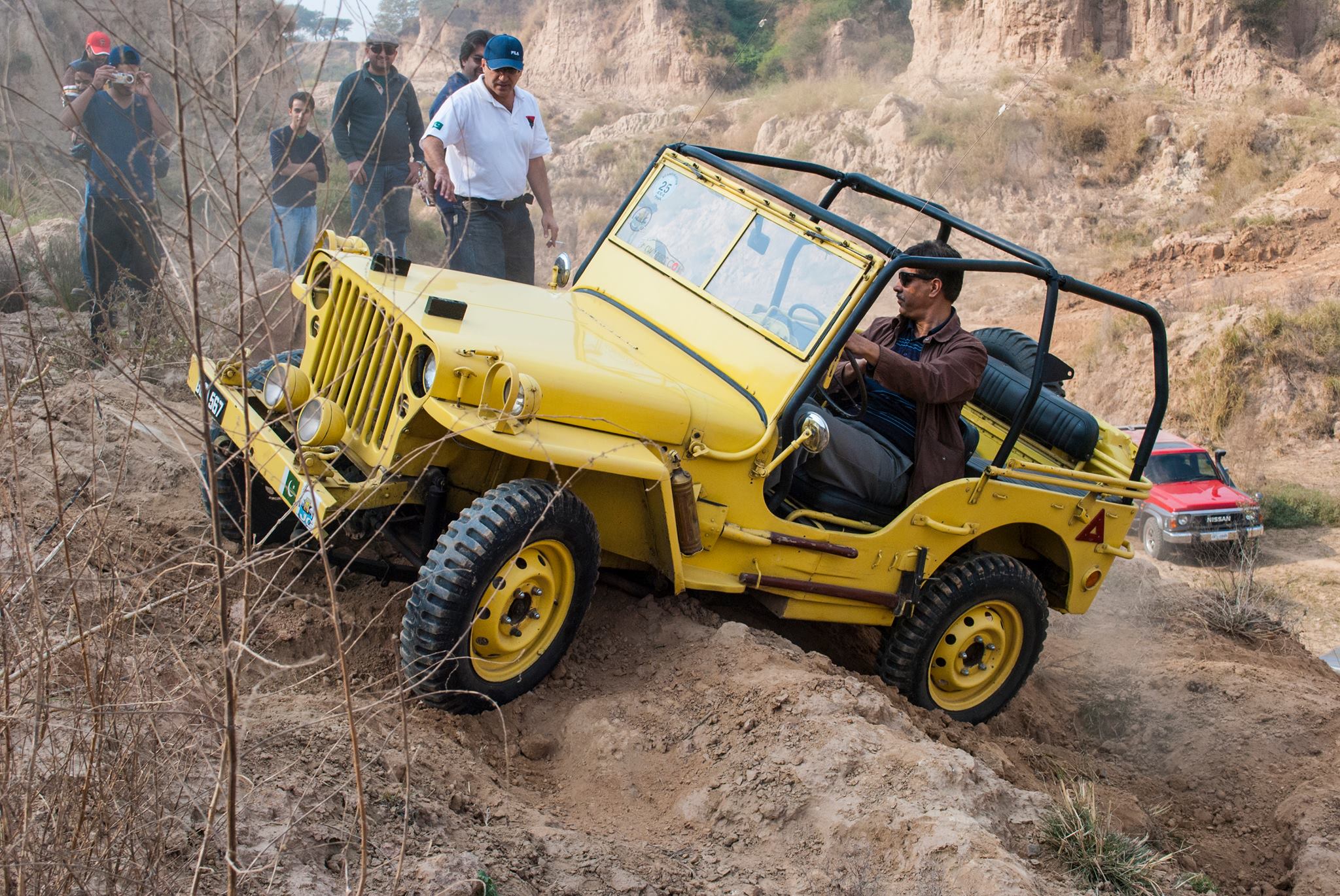 PW: When did you start the Jeep Club?
AMM: When my friend Mujahid moved to Islamabad, I had to travel to Islamabad out of my passion for off-roading. There we met some members of Islamabad Jeep Club and joined hands with them to officially launch Islamabad Jeep Club back in 2001. At first, there were only 10-15 members, but now the number has risen up to promising 60 members.
PW: What efforts did you put in spreading about Islamabad Jeep Club?
AMM: We actually didn't have to put extra efforts. We became popular when we started posting pictures of our rallies on PakWheels.com and for that, I would thank all the PakWheels.com team especially my friends Hanif, Suneel and Raza. In my opinion, the government should have done something for the 4×4 community instead of PakWheels.
PW: Which 4×4 vehicle are you using currently, tell us about it?
AMM: Currently, I have 1942 4×4 Willys Jeep in yellow colour. I call her "Peeli Pari". After I get her painted yellow people criticised me, but now she is my identity. I also own a Ford GPW 4×4 jeep as well.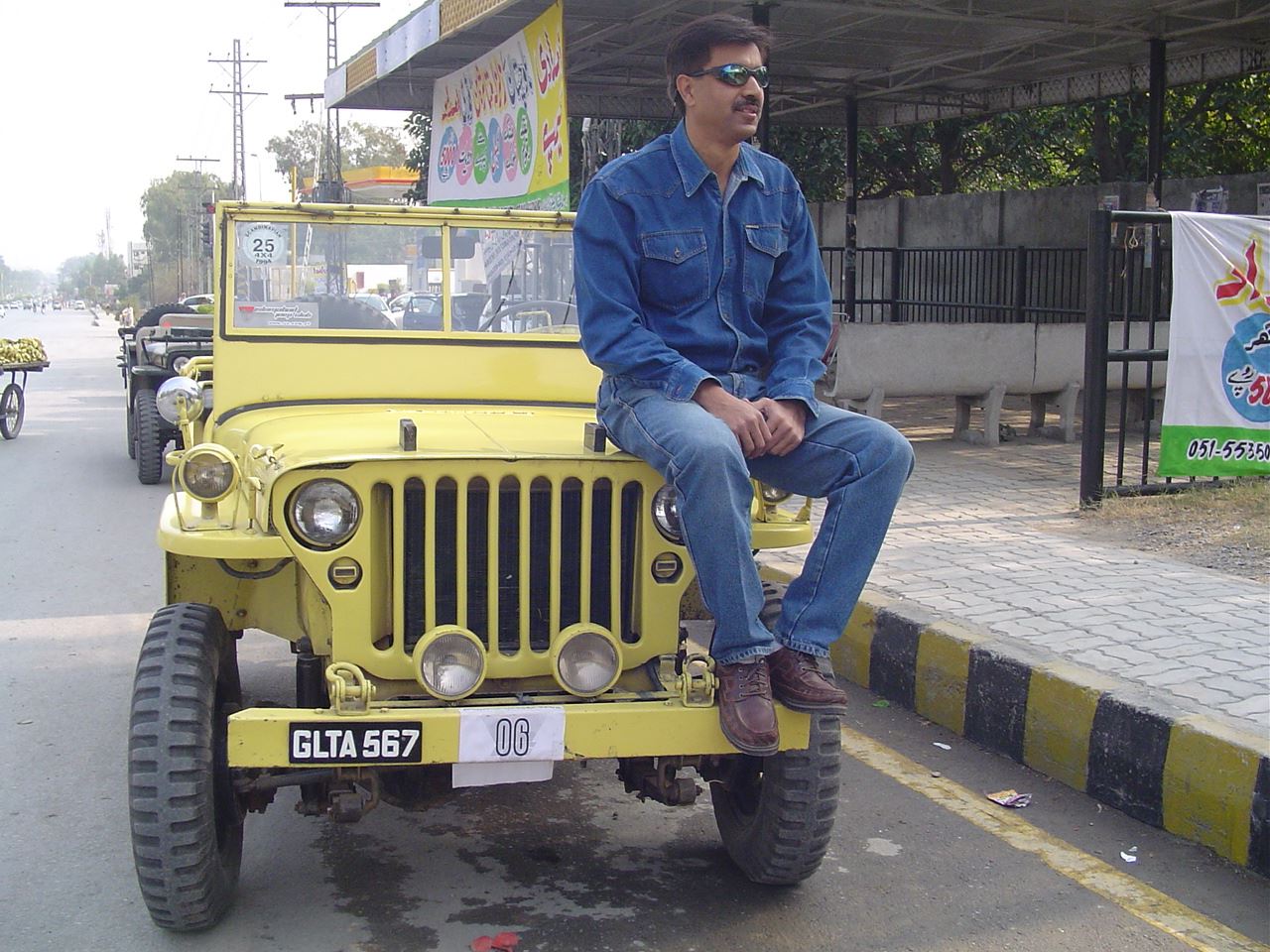 PW: Apart from 4×4 off-road Jeeps, do you also like other vehicles?
AMM: Yes indeed, as I said before my eternal love has always been convertible sports cars. I will get my hands on it in future.
PW: Which convertible car would you like to buy?
AMM: I would love to buy Mercedes SLK or CLK as they are in my opinion the most durable and good convertible cars.
PW: Tell us about the event organised by Islamabad Jeep Club?
AMM: The club started organising 4×4 jeep rally/events in 2008. In 2008 we organised two events, one was a small Jeep rally, and the other was a big event named 4×4 Extravaganza, which was held in Islamabad to aware people about 4×4 machines. More than 50 4×4 vehicles participated in that event. I would like to mention here that our speciality is obstacle-based off-roading. So we organise rallies in places or terrains, which are difficult to run on.  We travel to those places where even 4×4 struggles to go. In the end, it all depends on vehicle's power and the driving skills. We organise 10 to 15 events/rallies on an annual basis. Our two big events are Snowcross and Summer camp.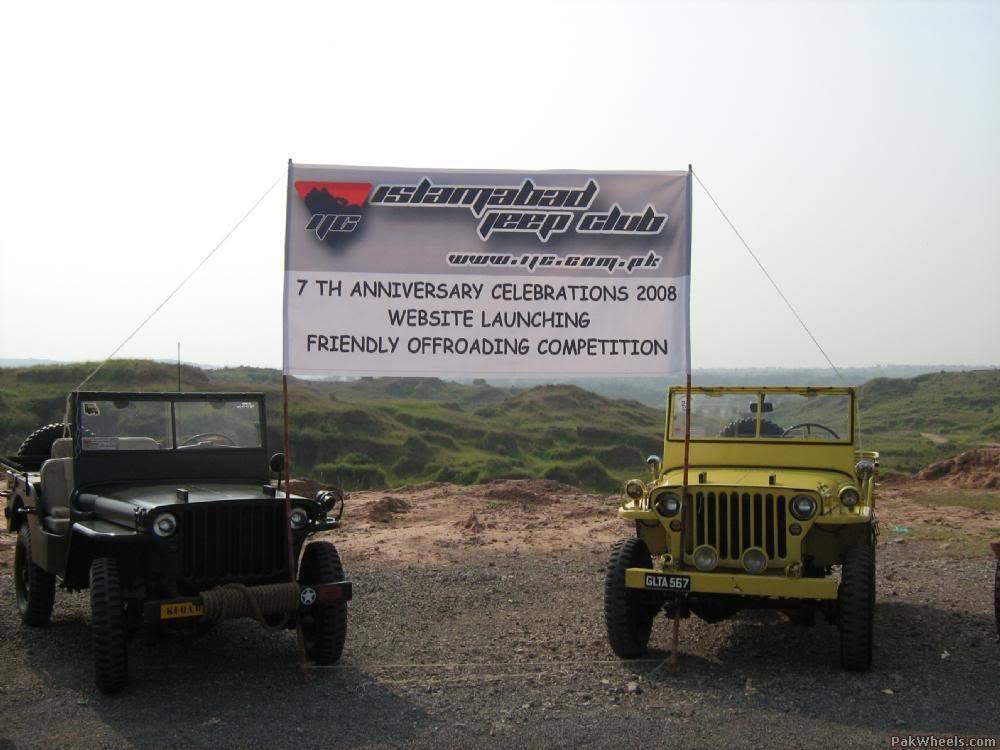 PW: Would you like to tell us about your club's achievements so far?
AMM: Just like we made threads at PakWheels forum to tell people about our ventures of off-roading, we did the same at an Indian automotive site. And people now know us by name as one of the individuals on the site said to me that, "Mr Aamir previously Rawalpindi was known for Shoaib Akhtar, now for him, it is known for both Shoaib Akhtar and Aamir Malik."
So, it was a great thing not only for me but all 4×4 off-road Jeep racers and enthusiasts. Moreover, our club is not behind in social work. We did a lot of work for IDPs and also for flood-stricken areas of KPK because I think helping a human being is the most significant achievement for anyone, and I am glad our club did it.
Also, International Federation of Red Cross and Red Crescent Societies approached us for training purposes. Their people from across the world came to us, and we trained them how to drive vehicles in off-road terrains.
PW: Where do you see Islamabad Jeep Club in the future?
AMM: I believe that the club is progressing at a reasonable speed, we are doing things which are not only good for our club but also projecting the soft image of Pakistan across the globe. We are organising 4×4 long off-road rallies, training people how to drive on off-road terrains and much more. So, I have firm belief that the club will reach new heights in the near future. We are also organising our big annual event Snowcross in February this year.
PW: Share your thoughts about PakWheels.com.
AMM: I cannot thank enough the whole PakWheels team. From the day we made information threads regarding 4×4 vehicles and our rallies on PakWheels forums, a lot of people now know about us. For what we are today, the credit goes to PakWheels.com. If we haven't approached PakWheels forums, we would still be unknown to many people.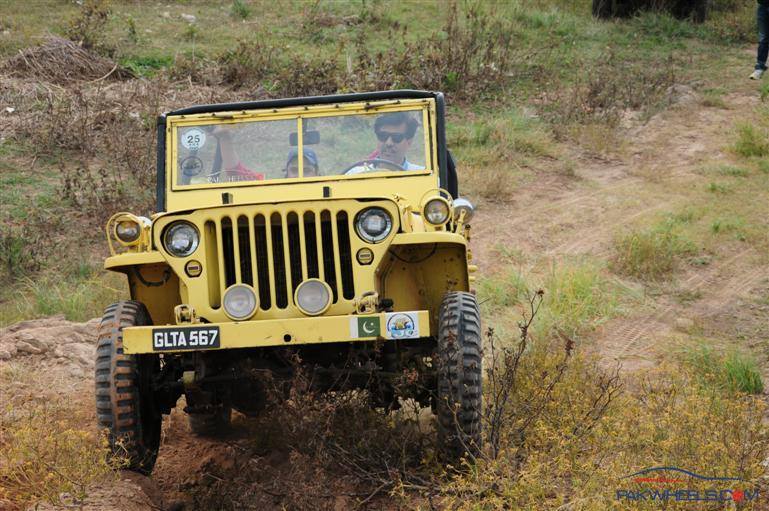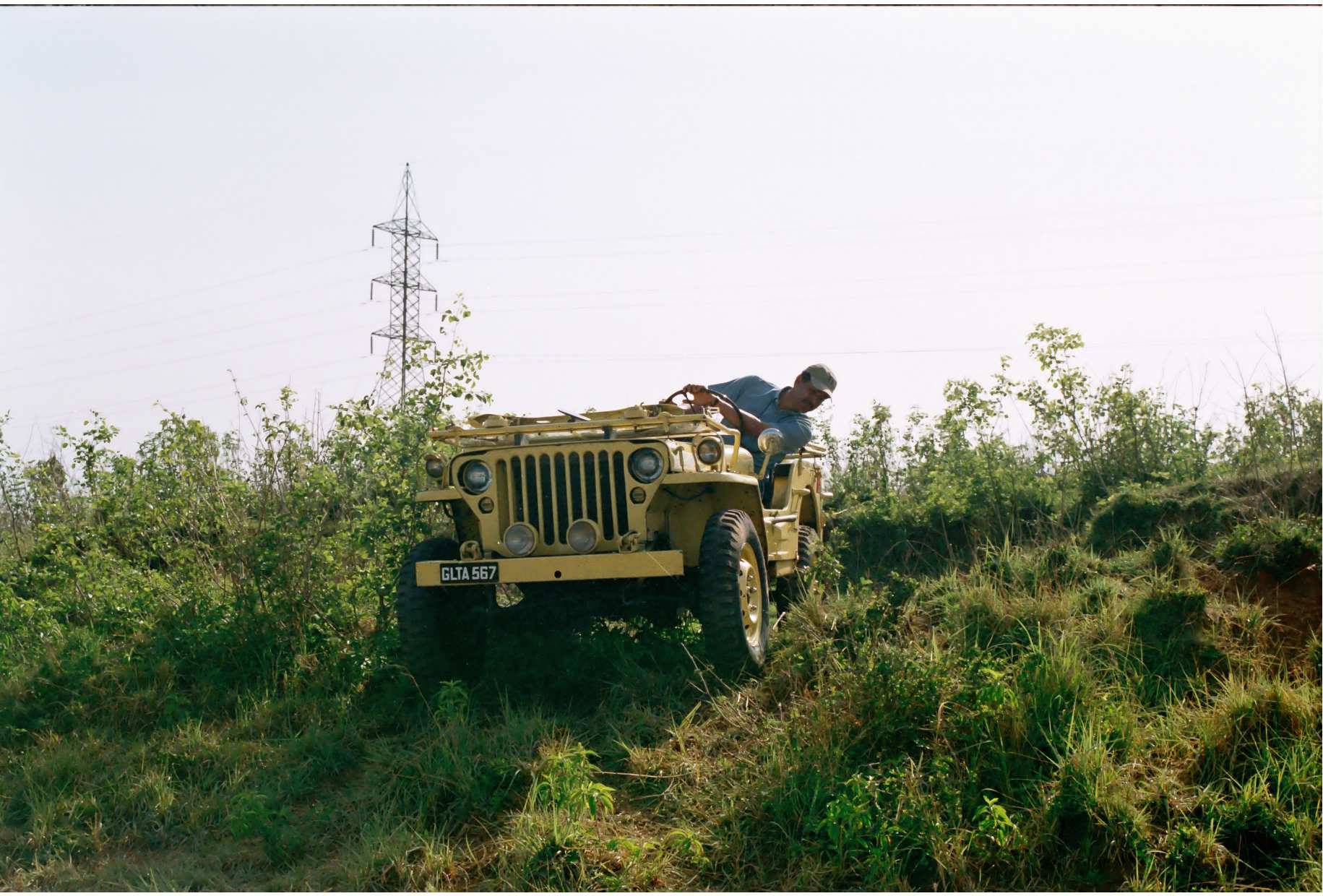 Nonetheless, one thing I would like to request our government is that it should help the 4×4 off-road jeep community so that the community can do more in this field.