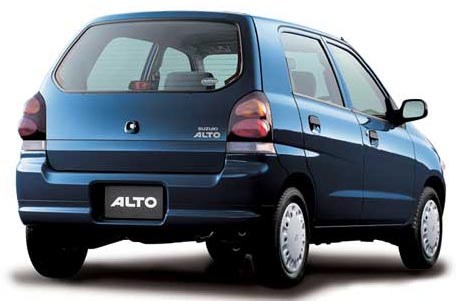 Alto and Coure to be discontinued as Pakwheels reported six months ago
As we reported six months ago that Suzuki will discontinue its Alto, now, Pak Suzuki has hinted at suspending the production of Alto and the dealers and vendors can take parts til May 2012.
Vendors had been notified earlier about the future of Alto while Pak Suzuki sighted the reason for its suspension that Japan no longer make Alto's 1000cc engine but India does however, due to lack of free-trade agreement with India, Pak Suzuki cannot import these engines from them.
We also reported that Pak Suzuki is working on to replace the 1000cc Alto with Wagon-R however, Pak Suzuki has revealed no information about its future, but our sources said, that it is going to be replaced by Wagon-R and work has already began on introducing the Wagon-R.
Indus Motors has also notified that it has discontinued Coure due to poor sales while the main reason behind their suspension is the lack of engines as Japan does no longer makes them.
Production and sale of Cuore slowed in the last five months amid news about suspension of production. In July-November 2011, a total of 1,865 and 1,723 units were produced and sold, respectively, as compared to 2,708 and 2,648 units in the same period of 2010.
Analyst believe that a vacuum will be created in the hot 800-1000cc market which may push the demand of Mehran upwards making it even more pricey than what its actually worth.