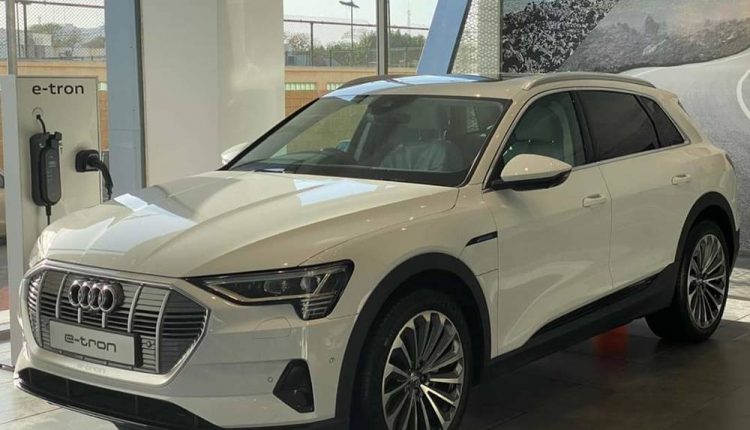 Audi E-Tron 50 Quattro: Review by Owner
On Public demand, PakWheels has brought the owner's review of Audi E-Tron 50 Quattro. This is the standard variant of this All Wheel Drive (AWD) 2020 model.
Purchase Decision, Price: 
The owner bought this car in June 2020, at the cost of Rs15million. Discussing his purchase decision, the owner said he loves SUVs, and after selling his A6, he wanted to buy an SUV. "But all the options were in used cars, and this car came into the market at that time," he said.
The owner further stated that he likes the test drive, shape, and features of this car. "I like to try innovations, which was also the reason for buying this car," he said.
Key Features: 
The car has memory seats, height control, two digital screens, 31-color ambient lighting, and a virtual cockpit. Furthermore, the car has voice control and command features.
Safety: 
The car comes with 13 airbags, making it extremely safe to travel.
Missing Features: 
Surprisingly, the company has not installed cruise control in this car, which this car should have with this price tag.
Charging Aspect and Timing: 
Talking about the car's electricity and charging aspects, the owner said that people do have concerns about electricity availability in Pakistan. However, he thinks it is not a big issue. "The car takes only four hours for a single charge, and you have to charge mostly once in a week," the owner said.
He told PakWheels that the company installs a charging station at your home when you buy a car. "Also, there is a portable charger with the car, and through this, you can charge your car anywhere on a standard socket," he said. "However, it takes around 16 hours to charge with that charger fully, but portable one is for only emergency use," the owner explained.
Mileage Average: 
According to the owner, the car gives an average of 230-245 kilometers per charge, as it depends on your driving style.
He told us that company claims that it travels around 300 kilometers per charge, but it is not the case.
Charging Cost of Audi E-Tron: 
According to the owner, per charge cost him Rs1000, extra electricity. "Although Audi told me that it would cost around Rs12-1300," he said. However, surprisingly it costs less.
Maintenance of Audi E-Tron: 
Unlike regular cars, Audi E-Tron is totally maintenance-free because there is no oil or filter change.
Gear Plus Pedal Shifters:
Being an electric car, it has only one gear. Meanwhile, you can use the gear shifter to alter the speed, along with the brakes.
Brakes Performance of Audi E-Tron:
Like other electric cars, this one also has excellent acceleration as it can achieve 60km in 6.8 seconds; hence, a question about its brakes is a must. According to the owner, although this is a heavy car, brakes work exceptionally well, and there is no issue in halting it.
Infotainment System: 
The infotainment system has different modes. Like a smartphone, you can turn it into power-saving mode if your battery is low. Furthermore, the screen shows 360 and satellite camera visuals. According to the owner, the system has excellent Bluetooth connectivity, and the whole system is value-to-money.
AC Performance of Audi E-Tron:
The car has dual-climate AC with three modes, i.e., economy, AC, and AC Max. According to the owner, the performance of AC is excellent; even it's economy variant. "The AC Max performance is exceptionally well, and you have to switch it off after few minutes," he said.
Furthermore, the car has two vents at pillars and back seats, with dual climate control options.
Leg and Trunk Space: 
The car has ample front and backseats leg space, along with headspace. Moreover, the vehicle has excellent trunk space. According to the owner, although five people can travel very easily in the car, he prefers four during a ride.
Panoramic Roof in Audi E-Tron: 
According to the owner, its panoramic roof is exceptionally well because even in June's heat, the car doesn't get heat up. It is an excellent addition to the vehicle.
Negative Factor: 
As there are no electric charging stations for cars on highways in Pakistan; hence, it is currently a city car. You cannot travel on it from one city to another city. But the owner is hopeful that the government will establish stations on a long route, making the situation better.
Registration of Audi E-Tron: 
The owner told us that he paid Rs3,25,000 for registration, as Rs25,000 were additional for a good number. Furthermore, its annual token costs Rs9,000.
Resale Value of Audi E-Tron: 
According to the owner, the market value of Audi E-Tron is increasing with passing time. He said that his friends, who were against this purchase earlier, have asked him to sell this car to them.
Watch Video: