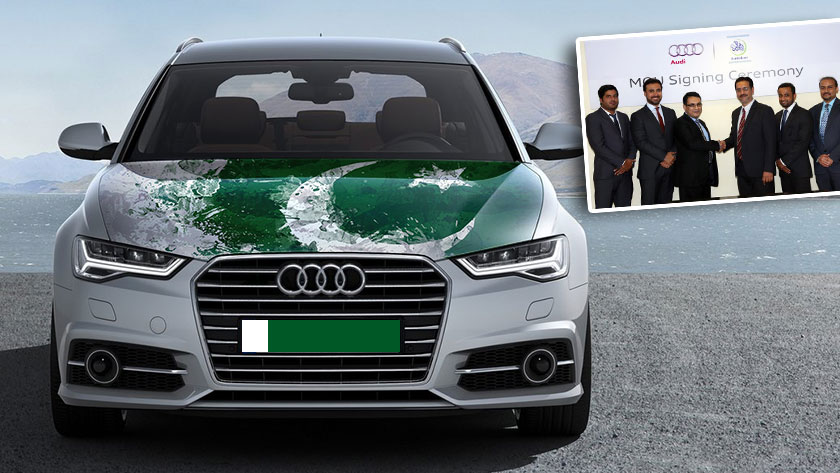 The increase in car sales has attracted interest by a lot of automotive companies, however, since the auto policy came out, only Audi has shown some noticeable progress towards entering the Pakistani market. Yesterday, BankIslami and Audi Pakistan formally inked an agreement to introduce various models of Audis in Pakistan. Premier Systems is the sole authorized distributor of Audi in Pakistan and therefore, there are more popularly known as Audi Pakistan rather Premier Systems.
Past month, Audi AG had also signed an agreement with BoI (Board of Investment) to began work on a feasibility study to assemble Audi vehicles in Pakistan.
Mohammad Yaseen, CFO, Premier Systems met with Yasir Abbas, BankIslami's Head of Auto Financing Unit, to pen the agreement. Through this agreement, BankIslami will have a special 'Islami Auto Ijarah' for Audi customers around Pakistan.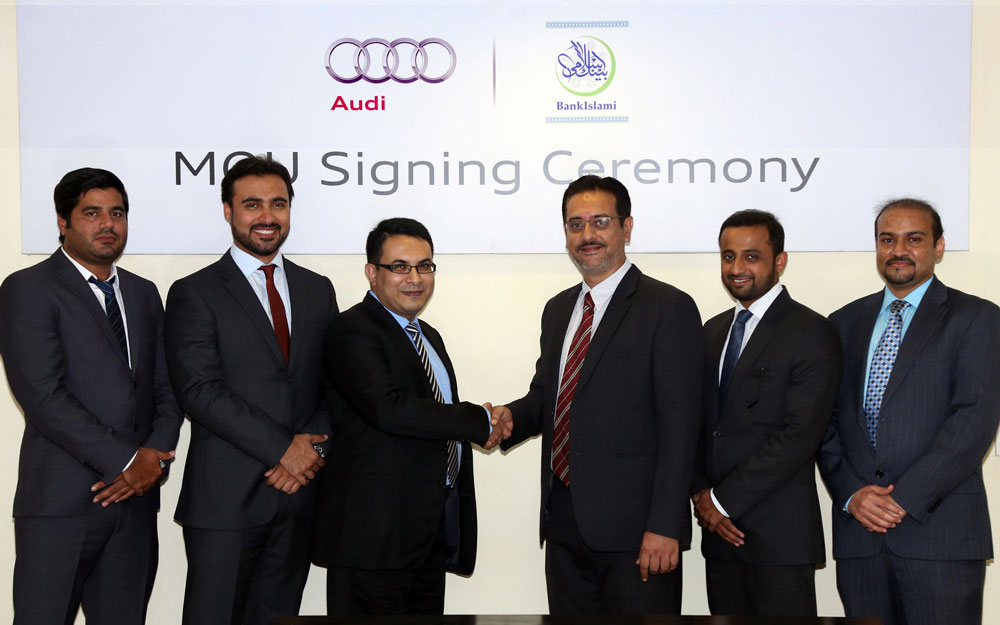 Yasir Abbas stated that this agreement will not make lease options available to Audi customers here, but also create more business opportunities for both Audi Pakistan and BankIslami. BankIslami Pakistan celebrated its 10th anniversary and is the 11th largest bank in Pakistan, which has 317 branches in a total of 93 cities.
Also Read: PakWheels Car Finance Section Can Help You Get The Car Of Your Dreams
Auto Policy (2016-21) has offered incentives to global automakers that show a keen interest in the Pakistani auto market. Those incentives include the concessions in importing first 100 models of a car to test the market. Through these efforts, Audi Pakistan can measure the market interest and demand in the first phase and based on that feasibility; it can start assembling the car locally.
Though Audi is considered to be a premium car maker and has a certain niche of customers, Audi's active interest in the local market will, in turn, develop confidence for companies such as Volkswagen. Consider it the first drop of rain in the ocean. A positive outlook of Pakistan's economy is improving, and we hope that other automakers will also actively pursue Pakistan as the next business destination.