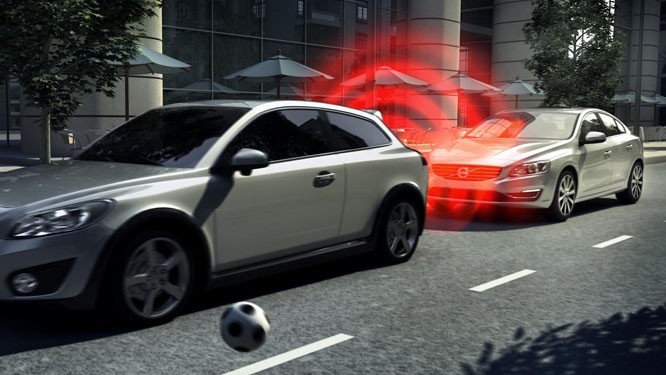 Automatic Brakes To Become Standard On Cars In The Near Future
Recently a decision was taken by ten automotive manufacturers including the likes of Toyota, Volkswagen and General Motors to equip all the cars in their lineup with automatic brakes in the near future. For the past decade cars manufactures have strived to make their cars as safe as possible so that passengers inside have the best possible chance of survival in the event of a collision but now an attempt is being made to avoid road collisions all together. United States is already making automakers to implement this technology in their cars as a standard feature. The U.S. Transportation Secretary Anthony Foxx was quoted saying:
We are entering a new era of vehicle safety, focusing on preventing crashes from ever occurring, rather than just protecting occupants when crashes happen
The majority of road accidents that occur are due to driver error particularity rear end collisions when the driver is not able to apply the brakes quick enough. Automatic emergency braking systems uses sensors like radar, cameras or lasers to detect an imminent collision and apply the brakes automatically. Automatic brakes are already available as standard on some cars sold around the world while other have them as a costly optional extra. The implementation of Automatic Brakes in cars will be a costly endeavor and will require years of work but is seen as a worthy goal towards lowering the number of fatalities and injuries experienced across the world on roads every day.
Though some automakers such as Nissan and BMW as of now are not on board with implementing this expensive technology into their cars just yet, for now they believe vehicles that detect a potential collision and offer audible and visual alerts to the driver and also give a physical warning to the driver in the form of a vibrating steering wheel or pulsating brakes have greatly helped in reducing the number of road accidents around the world.
The implementation of this technology is expected to begin shortly and will hopefully start the era of safer motoring.