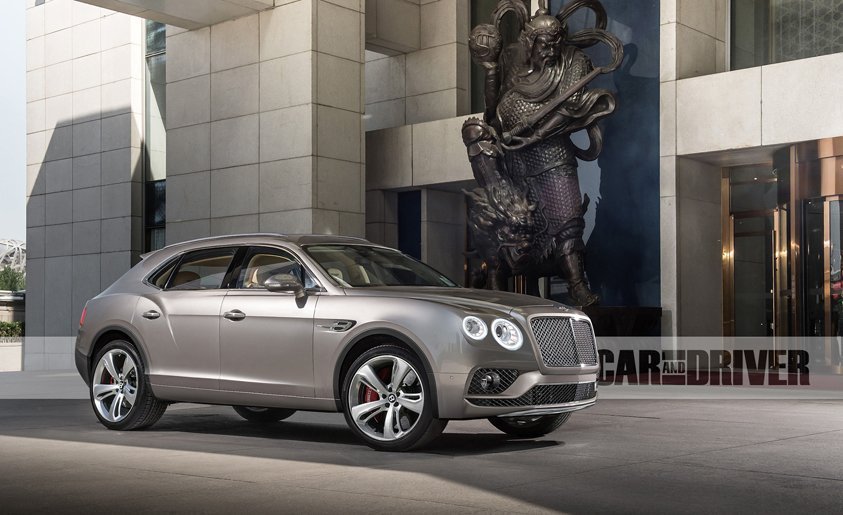 Bentley Develops Apple Watch App For Its 2017 Bentayga SUV
When you are driving in your super expensive and super luxurious Bentley Bentayga, what you need is an app to control functions of your fancy SUV. I mean what's the point of buying such an expensive vehicle and then using your hands to turn on buttons and switches. You need an app that can do almost everything for you. Well except driving the car. The app cannot do that for you.
Bentley has recently launched an Apple Watch app that lets the passenger control a bunch of small things from their wrists. The new Bentley app lets you:
Change the in-car temperature
Set the massage seats to pamper
Move the front seat (lots of joke potential here for errant back-seat kids!)
Control the Hi-Fi
Monitor the onboard computer stats (average speed, outside temperature)
To make the app work, all you need to do is sync your Apple Watch with Bentayga's Touch Screen Remote system. This lets the passengers have the access to Bentley's onboard systems.
Dan Whittaker, director of electrical and electronics at Bentley, said,
"The Bentayga is technologically advanced and combines this with luxury in a way only Bentley can achieve. This new Apple Watch connectivity is another example of how we are constantly innovating in order to enhance the customer experience."
The automakers are continuously finding new ways to cater their customers, providing innovations unheard of, and making sure the customer sticks to their brand of vehicles for generations.